First New 'Guardians Of The Galaxy' Animated Series Actors Revealed [Updated]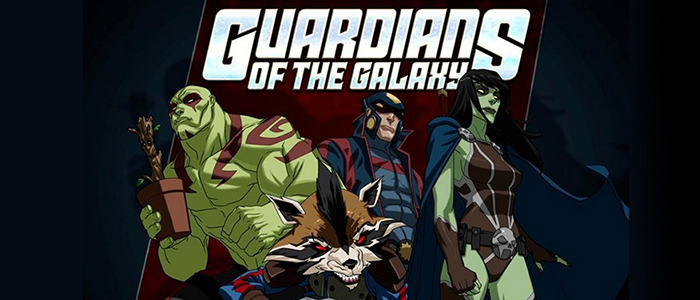 "I am Groot" might not seem like much of a line, but it's a big deal coming from the character in Guardians of the Galaxy. Vin Diesel made the most of it in James Gunn's film, and now another actor is going to play with those three words for the animated Guardians. Kevin Michael Richardson will voice the walking tree alien in the upcoming Disney XD animated series Marvel's Guardians of the Galaxy.
Update: Trevor Devall will voice Rocket Raccoon.
Kevin Michael Richardson @ClevelandJr will voice #Groot on #DisneyXD's #GuardiansOfTheGalaxy #GuardiansVoiceCast: http://t.co/KElOcz0aY7

— Disney Branded TV PR (@DisneyBrandTVPR) February 17, 2015
The info comes right from Disney, which even gives you a chance to hear Richardson's take on Groot's dialogue via that video above. You probably could have guessed that Richardson would be good for the role, knowing his previous work as Bishop in the series Wolverine and the X-Men, and as Nick Fury in the Super Hero Squad series, in addition to his Teen Titans and The Batman roles.
Here's the Rocket announcement:
.@TrevorDevall will voice #Rocket on #DisneyXD's #Marvel's #GuardiansOfTheGalaxy! #GuardiansVoiceCast http://t.co/OaJSg8goZs

— Marvel Entertainment (@Marvel) February 17, 2015
With the announcement of Trevor Duvall as Rocket, we're starting to learn the rest of the voice cast for this Guardians show, and Marvel and Disney will be continue announcing the roster as this week goes on. Alan Fine, Dan Buckley, Joe Quesada and Jeph Loeb are the executive producers.
Here's test footage from the animated series:
Guardians of the Galaxy will air later in 2015. We'll pass along other cast announcements as they are revealed.