'HAPPYish' Teaser: Steve Coogan Finds That Life Is Miserable And Hard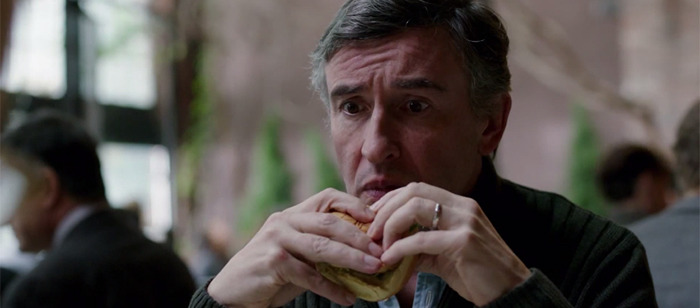 Here's a teaser for the new Showtime comedy HAPPYish, which premieres in April. The show stars Steve Coogan as Thom Payne, a mid-40s guy who has to deal with a young new boss who throws around business buzzwords with alarming freedom. But the arrival of that guy in Payne's life is just the catalyst for other questions, primary among which is whether or not Payne can ever actually be happy.
Also appearing in the half-hour show are Kathryn Hahn and Bradley Whitford, and guest stars including Ellen Barkin (who shows up in this HAPPYish trailer), Carrie Preston, Molly Price and Andre Royo.
There's a somber aspect to this teaser premiere. This arrives just a year after the untimely death of Philip Seymour Hoffman, who was originally set to star in the show. You can see how the role might have been wonderful for Hoffman, which isn't to take anything at all away from Coogan. I'd guess that Coogan's take on the role will be very different than what Hoffman would have done, and I'm looking forward to seeing his work here. I can't imagine being in this position was anything other than strange and difficult.
HAPPYish premieres on Showtime on Sunday April 26. HAPPYish was created, written and executive produced by Shalom Auslander. Ken Kwapis is also exec producer, and directed the pilot. Trailer via Showtime.