'Daredevil' Trailer: Netflix's Marvel Universe Kicks Off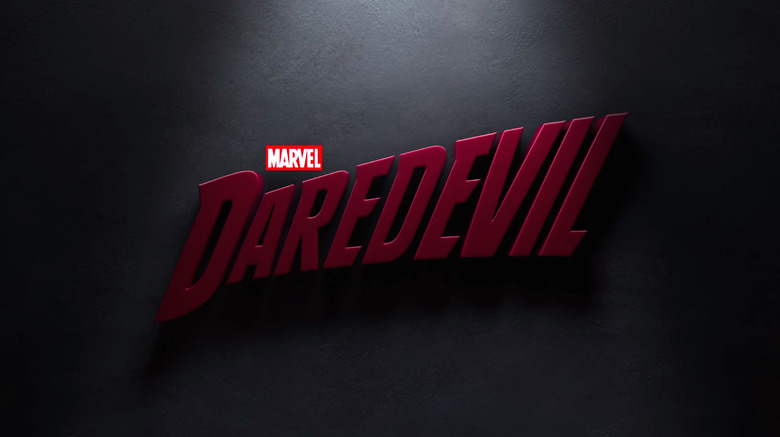 During last night's episode of Marvel's latest television show, we got our first tiny taste of Marvel's next television show. Now here's something with a little more meat.
Charlie Cox leads Daredevil as the titular superhero, a blind lawyer who relies on his other extraordinary senses. Also starring are Deborah Ann Woll as Karen Page, Elden Henson as Foggy Nelson, Rosario Dawson as Claire Temple, and Vincent D'Onofrio as Wilson Fisk. Watch the first full Daredevil trailer from Netflix after the jump. IGN debuted the first Daredevil trailer. We don't get a good look at his red suit, but we do get a clear shot of Charlie Cox's washboard abs.
Pretty kick-ass trailer, no? There's a great sense of moodiness, and it all feels very gritty and dark without feeling like a limp Dark Knight ripoff. And Cox already sounds like a compelling hero.
The promo only offers a general sense of what's to come, but as previously reported it'll unfold in Hell's Kitchen (which is a much nicer neighborhood these days than it was in the '60s, when Daredevil was first created). Kingpin is a very prominent character, and Bullseye won't appear this season. As for tone, the producers previously cited The Wire as an inspiration.
Steven S. DeKnight (Spartacus, Buffy the Vampire Slayer) serves as executive producer and showrunner. Also executive producing are Drew Goddard, who wrote the first two episodes, and Marvel TV's Jeph Loeb.
All 13 episodes of Daredevil will hit Netflix on Friday, April 10 at exactly 12:01 AM Pacific time. Daredevil is the first of five Marvel shows coming to Netflix. Following over the next few years will be AKA Jessica Jones starring Krysten Ritter, Luke Cage starring Mike Colter, and Iron Fist. All five heroes will then team for The Defenders.
"Marvel's Daredevil" follows the journey of Matt Murdock, who was blinded as a young boy but imbued with extraordinary senses, now fighting against injustice by day as a lawyer, and by night as the super hero Daredevil in modern day Hell's Kitchen, New York City.