Science Says Binge-Watching Is For Sad, Lonely People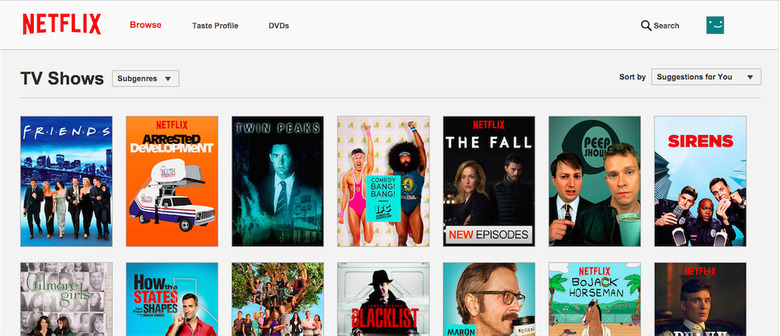 Between Netflix, Hulu, Amazon, and what have you, it is now entirely possible watch an entire season of your favorite show in one sitting. But if you're actually watching an entire season of your favorite show in one sitting, well, you might have a problem.
A new study confirms what people with common sense have already guessed: binge-watching is linked to depression, loneliness, and low levels of self-control. More on the binge watching depression connection after the jump. 
Researchers at the University of Texas at Austin surveyed 316 people between the age of 18 and 29, asking about their psychological states (e.g., "How often do you feel alone?") and their TV-watching habits. For the purposes of the study, binge-watching was defined as watching three or more TV episodes at a time.
Overall, they discovered that the practice was pretty common. 75% of respondents admitted to doing it, mostly through streaming sites like Netflix and Hulu, and the study authors acknowledge that they themselves have indulged. The most popular shows for binge-watching tended to be comedy or romance, with Orange Is the New Black, Grey's Anatomy, One Tree Hill, and Desperate Housewives among the top titles.
However, the researchers also found that those who were lonely or depressed were more likely to binge-watch, perhaps as a way to escape. Those with a lower capacity for self-regulation also tended to binge-watch, even when they had other things to do. Which shouldn't come as a surprise to anyone, really.
Wei-Na Lee, who authored the study with Yoon Hi Sung and Eun Yeon Kang, explained how the study came to be. "It all started out with this word binge," she said. "The word binge has this negative connotation." They theorized that since behaviors like binge-eating and binge-drinking were tied to loneliness and depression, binge-watching might be, too.
After analyzing the results, they concluded that binge-watching "should no longer be viewed as a 'harmless' addictive behavior." Sung points out, "Physical fatigue and problems such as obesity and other health problems are related to binge-watching, and they are a cause for concern."
The team plans to present their study, titled "A Bad Habit For Your Health? An Exploration Of Psychological Factors For Binge-Watching Behavior," at a conference in Puerto Rico in May. The researchers note that little research has been done on binge-watching, but hope that will change.
Should their findings be well received, they may continue their research by examining a larger sample size or figuring out at what point binge-watching becomes a harmful behavior. "Our research is a step toward exploring binge-watching as an important media and social phenomenon," said Sung.