HBO Orders 'Lewis And Clark' Miniseries From Tom Hanks; Casey Affleck To Star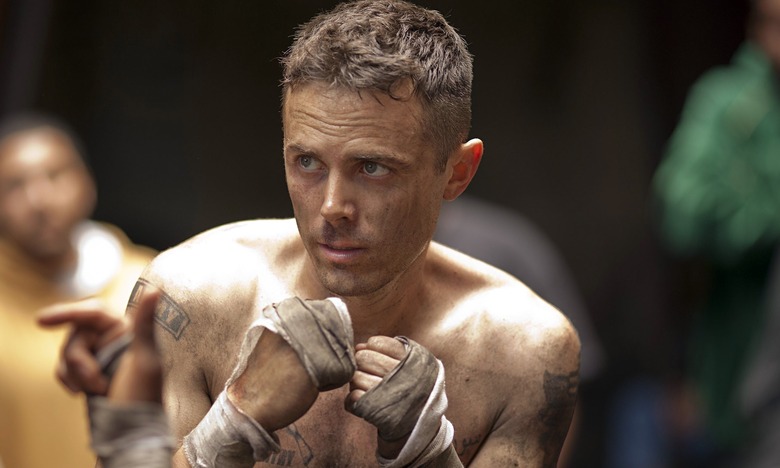 HBO loves itself a good historical miniseries, and the next one to come from the network will be Lewis and Clark. The frontier drama has a star-studded lineup both in front of and behind the camera: Tom Hanks, Brad Pitt, and Edward Norton are executive producers, and Casey Affleck and Matthias Schoenaerts will star.
More on the HBO Lewis and Clark series after the jump. 
HBO announced Lewis and Clark today via press release. The six-hour miniseries is based on Stephen E. Ambrose's book Undaunted Courage, and will chronicle America's first contact with the land and native people west of the Mississippi River.
Lewis (Affleck) and Clark (Schoenaerts) lead U.S. Army's Corps of Discovery across uncharted territory in the early 19th century. Their jobs are to figure out just what the U.S. got in the Louisiana Purchase, and to establish U.S. sovereignty over the natives.
In a statement announcing the show, HBO's president of programming Michael Lombardo said:
In 'Lewis and Clark,' we can see American idealism and the breathtaking natural beauty of the continent, as well as the complexities and tragedies of what came to be known as America's 'manifest destiny.' We are tremendously excited to bring together this incredible group of talents to tell a seminal American story.
John Curran (The Painted Veil) will direct. He's also scripting, with Norton and Michelle Ashford (The Pacific). Dede Gardner (of Pitt's Plan B) and Gary Goetzman (of Hanks' Playtone) will additionally serve as executive producers.
Affleck is coming off of a supporting role in Christopher Nolan's Interstellar. Next up for him are the crime drama Triple Nine, the disaster pic The Finest Hours, and Kenneth Lonergan's Manchester-by-the-Sea.
Schoenaerts appeared in last year's The Drop and can be seen this weekend in The Loft. This summer he'll appear in Far From the Madding Crowd with Casey Mulligan.
Lewis and Clark has been in the works at HBO for several years already. According to THR, Affleck signed on last summer but Schoenaerts is a more recent hire. Production is slated to begin this summer.