New 'Ghostbusters' Reboot Details Reveal A Potential Role For Bill Murray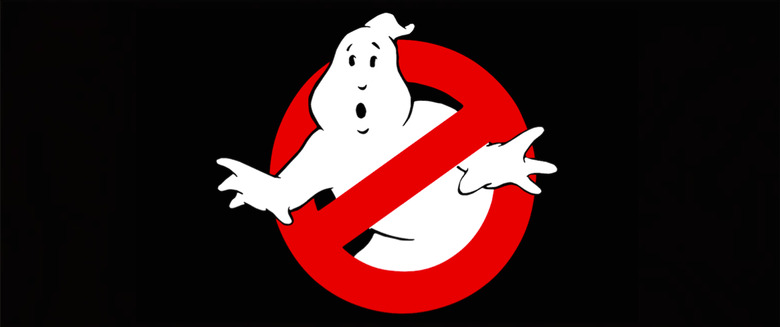 Now that we know who'll be in the new Ghostbusters film — namely, Melissa McCarthy, Kristen Wiig, Kate McKinnon, and Leslie Jones — the question is what they'll be doing in it.
A new report making the rounds offers a slew of new plot info, including character details. Though the new reboot is being described as an "all-female" take, there are in fact a few male roles. And surprise surprise, Paul Feig hopes Bill Murray will consider one of them. Get all the latest Ghostbusters reboot details after the jump. 
Director Feig announced the Ghostbusters reboot casting today on Twitter.
— Paul Feig (@paulfeig) January 27, 2015
Not a terribly revealing tweet, but HitFix has the dirt. The site breaks down the new ghostbusting team:
Erin Gabler is an academic on the tenure track at Columbia. Her former colleague and co-author is...
Abby Bergman, who's more on the pop parapsychology side of things, and pursues ghosts for a living.
Jillian is Abby's ghost hunting partner.
Patty is an MTA employee who comes across the main ghost.
HitFix guesses that Wiig is Erin, Jones is Abby, McKinnon is Jillian, and McCarthy is Patty, but as of now we don't know for sure. It's important to note, however, that these aren't just gender-flipped versions of the Ghostbusters from the 1984 film, but entirely new creations.
Other key characters include:
The primary antagonist, a "creepy mechanical genius." Peter Dinklage is wanted for this role.
Martin Heiss, a professional debunker of the supernatural who goes after the Ghostbusters after seeing their videos online. He's sort of the counterpart to William Atherton's character from the original, and the guy Feig and his team want for the part is Bill Murray.
If Feig actually manages to get Murray, that'd be huge. Murray's lack of interest in returning has been a sticking point for previous incarnations of the film. For what it's worth, though, Murray seems into the all-female Ghostbusters idea. Moreover, while Murray may be done with Venkman, he'd be playing an entirely different character if he joined Feig's reboot.
But that's a big if. The site cautions that Ghostbusters is still in the early stages, meaning a lot could change between now and the (as yet unannounced) release date. Which might be a good thing, since they also comment on the "awkwardness" of Feig and Katie Dippold's attempt to craft a new film on an old property.