Cedric Nicolas-Troyan To Direct 'The Huntsman' After Frank Darabont Departure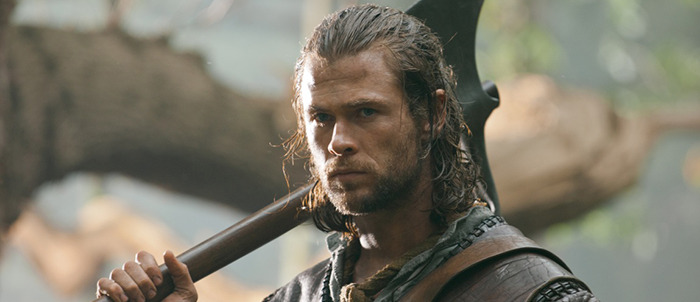 It's been an up and down news cycle for The Huntsman, which will be Universal's prequel to the 2012 film Snow White and the Huntsman. First there was the news that it would leave out Snow White, but then came the announcement that Frank Darabont would write and direct. In a surprise move, however, Darabont pulled out of directing last week, thanks to "creative differences." Now Universal has signed Cedric Nicolas-Troyan — the second-unit director and visual effects supervisor on the original film — to direct The Huntsman.
THR has the news, which was previously rumored by Schmoes Know. Nicolas-Troyan scored an Oscar nomination for his visual effects work on the original film. He also recently worked as second unit director on Maleficent, in addition to many other credits. He has been linked to the Highlander reboot, but whether or not that will happen now is open to question. Universal is trying to push The Huntsman into production quickly.
While Kristen Stewart will not return as Snow White, Chris Hemsworth will be back to play the title role, and Charlize Theron will once again play the queen Ravenna. The film is a prequel, with THR saying the script by Darabont focuses on "the Huntsman and Ravenna's lives before the arrival of Snow White."
Emily Blunt is also in talks for a role; she'll play Ravenna's sister.The Huntsman is set for release on April 22, 2016. Here's what Universal said about the film when it was officially announced:
The fantastical world of 2012's global hit SNOW WHITE AND THE HUNTSMAN expands to reveal how the fates of two characters, The Huntsman Eric and Ravenna, intersected before they met Snow White. Chris Hemsworth and Oscar® winner Charlize Theron return to their roles in a new epic action-adventure, THE HUNTSMAN. Three-time Oscar® nominee Frank Darabont (The Shawshank Redemption, The Green Mile) directs and wrote the current draft of the screenplay, with earlier drafts by Craig Mazin and Evan Spiliotopoulos. Producer Joe Roth (Maleficent, Alice in Wonderland) once again leads the team in a breathtaking new tale from the legendary saga.