Watch: Andy Wachowski And Lana Wachowski Give 100 Minute-Long Interview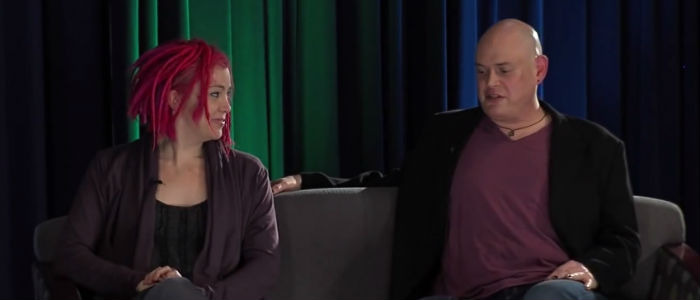 When Cloud Atlas, my favorite movie of 2012 was released, I was given the amazing opportunity to talk to the directors. That meant Tom Tykwer, Andy and Lana Wachowski. Tykwer is great but talking to the Wachowski's was the unique thrill. The once reclusive filmmaking team behind The Matrix were finally speaking to the press after years out of the spotlight. I found their insightful answers and openness to talk about anything refreshing. It was a true honor, which you can read in full here.
Since then, the Wachowksi's have been working on another original sci-fi vision, Jupiter Ascending, which finally hits theaters next month. So we'll likely be hearing from them again but, over a year ago, they sat down at the DePaul Visiting Artists Series for a career spanning, 100 minute long interview. You can watch the new Wachowksi interview.
Thanks to the DePaul Visiting Artists Series for this video, which was recorded in November 2013. So, yes, it's old, but we hadn't seen it. Let us know what interesting tidbits you find in the comments below.
100 minute Wachowski Interview