'Adventures In Babysitting' Remake Coming To Disney Channel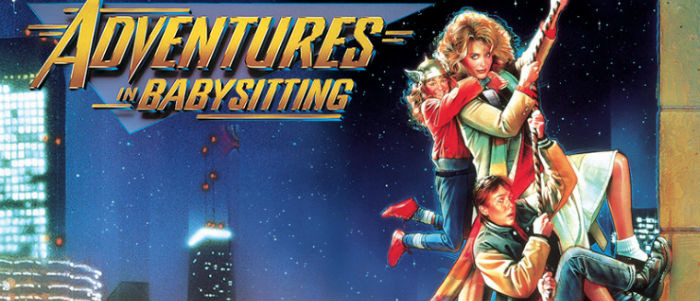 If you grew up in the Eighties, Chris Columbus' 1987 comedy Adventures in Babysitting was one of your go-to films. It starred Elizabeth Shue as a babysitter who winds up getting into some crazy situations with three kids she's supposed to be babysitting. The film did okay at the box office upon release but became a staple of sleepovers, parties, and TV viewing after that. For many, it's one of the definitive kid adventure films of the Eighties.
Rumblings of a remake of the film has been around for the better part of the decade. On this very site, Peter got very, very mad about Raven Symone potentially starring in a film called Further Adventures in Babysitting back in 2007. Well, Raven has aged out of it but the idea stays the same and now that movie is actually happening. Disney has announced Further Adventures in Babysitting, an Adventures in Babysitting remake, will be coming soon to Disney Channel.
The Adventures in Babysitting remake news broke on Oh My Disney. It's being written by Tiffany Paulsen (Nancy Drew), and stars Sabrina Carpenter (Girl Meets World) and Sofia Carson (Disney's Descendants) as two competing babysitters who go on the hunt for a missing child.
So, basically, while it's classified as a remake, it has nothing to do with the original film. In fact, it has more in common with the 2012 film Fun Size which was about a girl forced to babysit her brother, who then goes missing.
The original Adventures in Babysitting was so great because it was scary. The characters went into the city where they weren't safe, They encountered seedy people, went to shady places. There was sex, violence, the best Thor cameo ever and actual danger. Plus, there are two "F***s" in it, a big deal for a PG-13 movie. I'm pretty sure Further Adventures in Babysitting won't have any "f***s" in it. If anything, it just won't give any.
As a glutton for punishment, I'm sure I'll watch this film whenever it airs. (Inquires to Disney Channel for more information were unanswered as of publication). But it's highly doubtful the film ends up in the same ballpark as its namesake.