Jennifer Lawrence To Star In James Cameron-Produced 'The Dive'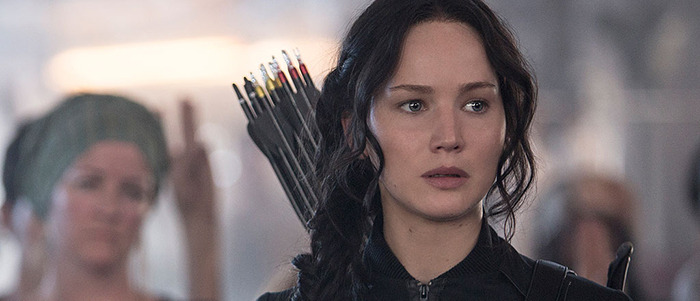 James Cameron has talked about making The Dive for many years. The film would follow the story of free diving couple Francisco "Pipin" Ferraras and his wife Audrey Mestre, and the record-setting attempt that claimed Mestre's life. Back in 2012 Cameron fully backed away from The Dive as director, but he remains on as a producer and driving force for the film.
Now Francis Lawrence, director of three of the four Hunger Games movies, has signed on to direct his Hunger Games star Jennifer Lawrence in The Dive. 
The Wrap reports that Jennifer Lawrence will play Audrey Mestre, "who died during an attempt to beat her own world record of 557.7 feet. Ferraras paid tribute to his late wife by diving to the same depth in an attempt that was filmed by Cameron."
This project is set up at Fox where Jennifer Lawrence has got a couple other projects going: the new David O. Russell film Joy, and the next installment of the X-Men franchise, Apocalypse. (A film which is rumored to be heavily oriented around her character, which might help illustrate Fox's reliance on Lawrence.)
The current draft of The Dive is by J. Michael Straczynski, who did the latest script based on a previous draft by Laeta Kalogridis, who also worked on Avatar and Cameron's long-developing Battle Angel.