Composers Revealed For 'Fantastic Four' And 'Ant-Man'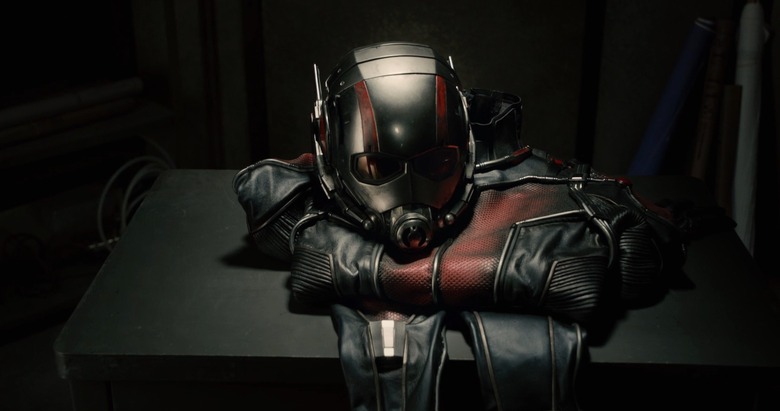 Ant-Man and Fantastic Four open within three weeks of each other this summer so their post-production schedules are pretty much on the same track. We just got an Ant-Man trailer, and should get a Fantastic Four trailer during the Super Bowl if rumors turn out true. Plus, behind the scenes, each film just officially announced a key member of the creative team: the composer.
On Fantastic Four, which is directed by Josh Trank, they've hired Marco Beltrami. He's no stranger to the superhero genre having scored The Wolverine, Hellboy and Blade II. Recently, he did the score for Snowpiercer but is probably best known for his work on the Scream movies.
For Ant-Man, directed by Peyton Reed, Christophe Beck will provide the score. He too has worked in the superhero genre before, with Red and R.I.P.D, but has also worked with Reed before on Bring it On and recently did Edge of Tomorrow and Frozen. Read more about the Ant-Man and Fantastic Four composers below.
The Fantastic Four/Marco Beltrami news broke on Film Music Reporter as did the the Ant-Man/Christophe Beck news.
Both composers are seasoned professionals with a ton of great scores under their belt. There's no doubt they'll create some really solid music for each film. However, none of the Fox or Marvel movies have really had a big, iconic store yet, right. I guess The Avengers came close? Granted, they haven't needed them as each enhanced the emotion of every movie. But I still hope one of these films will eventually have a score – not soundtrack like Guardians of the Galaxy – that you walk out of the door and immediately want to buy.
Ant-Man, directed by Peyton Reed, starring Paul Rudd, Michael Douglas, Evangeline Lilly and Corey Stoll, opens July 17. Three weeks later, on August 7, Fantastic Four opens. It's directed by Josh Trank and stars Michael B. Jordan, Miles Teller, Kata Mara and Jamie Bell. We should see some kind of footage from the film before, or during, the Super Bowl.