The Highest Grossing Movies Of 2014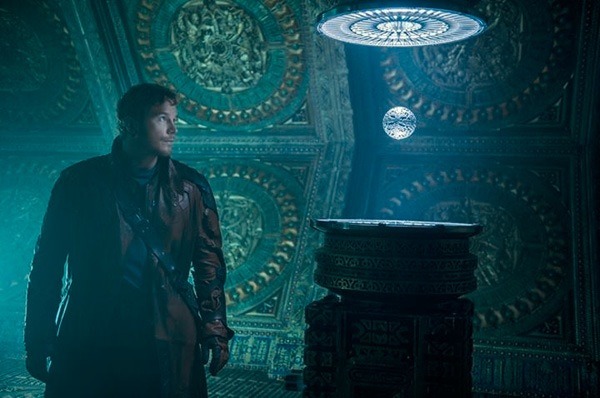 As the 2014 year has officially come to an end, I thought it would be nice to take a look at the highest grossing movies of 2014. How many of the top 10 grossing films had a superhero character? The answer is six. How many films in the top 30 grossing are not based on an existing property (adaptation, remake, reboot...etc) or a sequel? Only four! Hit the jump and you can find the top 50 grossing films of the year.
Highest Grossing Movies of 2014
The below list only counts domestic box office revenue earned in the 2014 calendar year. Three movies released in 2013 earned enough to place on this list.
1. Guardians of the Galaxy (August 1) $332,862,030
2. The Hunger Games: Mockingjay – Part 1 (November 21) $316,174,548
3. Captain America: The Winter Soldier (April 4) $259,746,958
4. The Lego Movie (February 7) $257,784,718
5. Transformers: Age of Extinction (June 27) $245,439,076
6. Maleficent (May 30) $241,407,328
7. X-Men: Days of Future Past (May 23) $233,921,534
8. Dawn of the Planet of the Apes (July 11) $208,545,589
9. Big Hero 6 (November 7) $206,452,220
10. The Amazing Spider-Man 2 (May 2) $202,853,933
11. Godzilla (May 16) $200,672,193
12. 22 Jump Street (June 13) $191,719,337
13. Teenage Mutant Ninja Turtles (August 8) $191,204,754
14. Interstellar (November 7) $178,080,502
15. How to Train Your Dragon 2 (June 13) $177,002,924
16. The Hobbit: The Battle of the Five Armies (December 26) $168,521,968
17. Gone Girl (October 3) $166,112,687
18. Divergent (March 21) $150,947,895
19. Neighbors (May 9) $150,086,800
20. Ride Along (January 17) $134,202,565
21. Rio 2 (April 11) $131,538,435
22. Lucy (July 25) $126,573,960
23. The Fault in Our Stars (June 6) $124,872,350
24. Lone Survivor (January 10) $124,853,773
25. Frozen (November 22, 2013) $123,620,396
26. Mr. Peabody & Sherman (March 7) $111,506,430
27. 300: Rise of an Empire (March 7) $106,580,051
28. The Maze Runner (September 19) $102,085,973
29. Noah (March 28) $101,200,044
30. The Equalizer (September 26) $100,915,604
31. Edge of Tomorrow (June 6) $100,206,256
32. Non-Stop (February 28) $91,742,160
33. Heaven is for Real (April 16) $91,386,097
34. Dumb and Dumber To (November 14) $85,083,095
35. Fury (October 17) $84,705,660
36. Tammy (July 2) $84,525,432
37. Annabelle (October 3) $84,273,813
38. The Other Woman (April 25) $83,911,193
39. Let's Be Cops (August 13) $82,390,774
40. The Monuments Men (February 2) $78,031,62041. American Hustle (December 13, 2013) $74,598,891
42. Penguins of Madagascar (November 26) $73,115,971
43. Hercules (July 25) $72,688,614
44. Into the Woods (December 25) $72,143,214
45. The Purge: Anarchy (July 18) $71,562,550
46. Unbroken (December 25) $69,481,655
47. The Wolf of Wall Street (December 25, 2013) $67,005,580
48. Alexander and the Terrible, Horrible, No Good, Very Bad Day (October 10) $65,339,249
49. Think Like a Man Too (June 20) $65,028,687
50. Night at the Museum: Secret of the Tomb (December 19) $64,475,652