Star Wars Bits: 'Revenge Of The Sith' 3D Screening, 'Force Awakens' Toys, Aaron Paul, Concept Art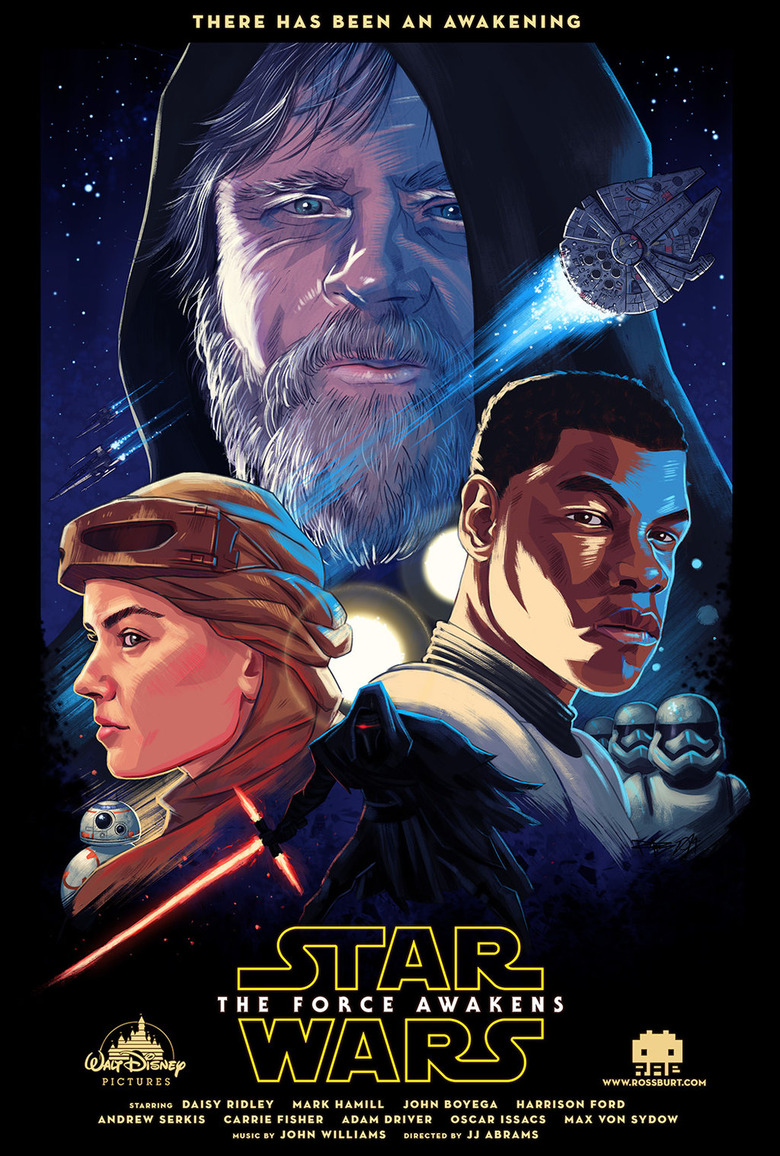 Star Wars: The Force Awakens gets closer and closer in this edition of Star Wars Bits, where you can read about the following:
Star Wars Celebration will feature the first ever 3D screening of Star Wars Episode III: Revenge of the Sith.
They will also screen the Original Trilogy on the big screen.
Andy Serkis has high praise for J.J. Abrams and Star Wars: The Force Awakens.
See a piece of concept art from The Force Awakens of a new TIE Fighter.
A list of Star Wars: The Force Awakens toys is vague, but packed with cool tidbits.
Star Wars: The Force Awakens toys will NOT be show at Toy Fair.
Aaron Paul responds to the rumor of his inclusion in a Star Wars standalone movie.
See the cover of Star Wars #2.
Read fan letters from the original Star Wars comics.
Header image: Star Wars: The Force Awakens fan art by ArkadeburtStar Wars Celebration takes place April 16-19 in Anaheim, CA and Lucasfilm continues to announce cool events. This week, they've revealed that besides 3D screenings of The Phantom Menace (which was in theaters) and Attack of the Clones (which had one public screening), they'll world premiere the 3D conversion of Star Wars Episode III: Revenge of the Sith. Also, since it's right next door to Disneyland, there are discount tickets available. Click here to read about both.
In addition to those prequel screenings, YakFace reports the new Star Wars Insider magazine confirms they'll screen the original trilogy, in 2D, on the big screen. What isn't mentioned is if it's the Special Editions or originals. I'd guess the former, unfortunately.
Andy Serkis spoke to the Daily Mirror (via SW Underworld) about working on Star Wars: The Force Awakens, and seems to have a lot of confidence in it:
I can't tell you anything. It's going to be brilliant. The director, JJ Abrams, is doing an amazing job. He is such a big fan of the original movies and it is a great script and a very, very good story. It's amazing to be a part of it.
Indie Revolver posted a possible piece of concept art from Star Wars: The Force Awakens. It sounds kind of like an image we mentioned last week but now, if you so choose, you can see it at the previous link. We don't know if this was just an idea that was tossed out or something that's actually in the movie, but it's a much sleeker blend of a TIE Bomber and TIE Fighter.RebelScum uncovered a list of Hasbro Star Wars: The Force Awakens toys. Unfortunately, they don't even use the names of characters we know yet, instead using terms like "main villain" but there are some very interesting revelations in there. For example, figures described as "snow desert," multiple lightsabers, hero and villain ships and even a character whose inclusion is probably a major spoiler, if true. That one is near the bottom if you'd like to look.
When will we see those toys? Not for a while it turns out. Hasbro sent out a press release (via JediNews) confirmed that though New York Toy Fair is on the horizon, there will NOT be Star Wars: The Force Awakens toys there.
One of the biggest Star Wars rumors recently was that Aaron Paul might be involved in the Gareth Edwards' spin-off, maybe even as a young Han Solo. Well, Paul took to Twitter to joke about the rumor, a sure fire clue that it's not true.
There's been a lot of anticipation for this week's Star Wars #1 but, what about the next issue? Comic Book Resources posted a preview of the second issue, and here's the cover. Head there to see some pages too.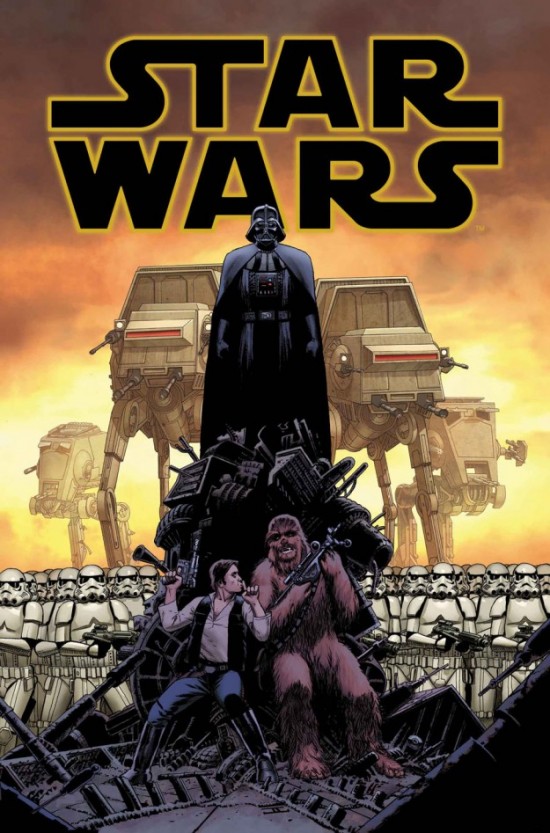 Last but not least, when the original Star Wars comics came out in the seventies, fans wrote the publishers letters about the series. They included speculation, complaints and much more. Uproxx has a fun article on some of these great old letters.