IMDb's Worst Rated Movies Of 2014: From 'Tammy' To 'Saving Christmas'

Last week, we took a look at the highest rated movies of 2014 on IMDb. Today we look at the worst (lowest) rated movies. Again, the movies are rated year round by IMDb users, and provide one of the largest sampling of mainstream public opinion on films. Find out which 40 films are on the IMDB worst movies of 2014 list, after the jump.
Note: IMDb is a good resource, and I even believe it can be a great source for gauging public opinion of a film. That said, sometimes fan communities spike the ratings for highly anticipated new releases, or in this case for hated movies and franchises. This list was compiled on December 16th 2014, consisting of English-language films which had at least 1,500 votes. (To eliminate micro releases few people have seen.)
You will notice some trends on this list:
The abundance of lower budget horror and thrillers. While we saw some indie genre films in the highest rated list, it seems the bottom of the year claims a lot of the direct-to-video genre films.
There are also a handful of faith based movies. I haven't seen any of them and can't speak to their quality (I wouldn't expect to like the few listed here) but I think its safe to assume that Kirk Cameron's Saving Christmas high (or low?) placement on this list is likely the result of a community of people who don't agree with the filmmaker's religious or political beliefs spiking the vote. I'm not saying the film isn't bad, I'm just saying its extreme placement is likely the result of mob-style voting.
You will also see quite a few bad comedies – From big Hollywood studio releases like Sex Tape and Tammy to smaller indie films like Space Station 76.  Even the recently-departed Robin Williams couldn't keep A Merry Friggin' Christmas off this list.
And while Dwayne Johnson's Hercules was rated slightly better than the films on this list, you will find two other Hercules movies in the bottom 20.
And the list also contains a bunch of direct to video sequels that don't look very good.
Lowest Rated English-Language Feature Films Released In 2014 With At Least 1,500 Votes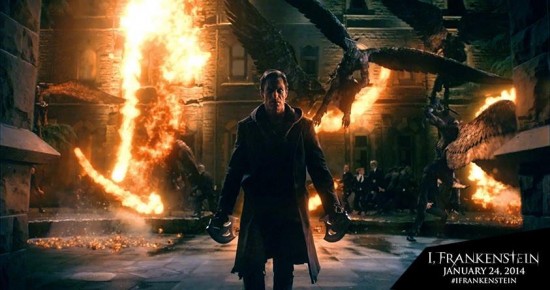 42. I, Frankenstein
5.2/10
Frankenstein's creature finds himself caught in an all-out, centuries old war between two immortal clans.
Dir: Stuart Beattie With: Aaron Eckhart, Bill Nighy, Miranda Otto
Action Fantasy Sci-Fi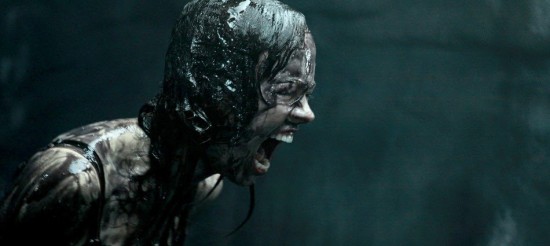 41. Extraterrestrial
5.2/10
A group of friends on a weekend trip to a cabin in the woods find themselves terrorized by alien visitors.
Dir: Colin Minihan With: Brittany Allen, Freddie Stroma, Jesse Moss
Horror Sci-Fi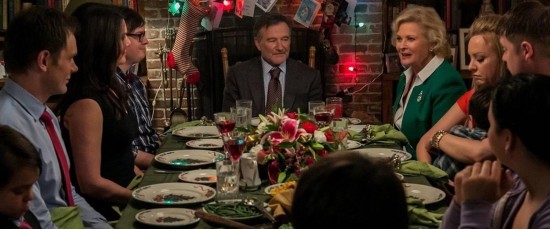 40. A Merry Friggin' Christmas
5.1/10
Boyd Mitchler and his family must spend Christmas with his estranged family of misfits. Upon realizing that he left all his son's gifts at home, he hits the road with his dad in an attempt to make the 8-hour round trip before sunrise.
Dir: Tristram Shapeero With: Joel McHale, Lauren Graham, Clark Duke
Comedy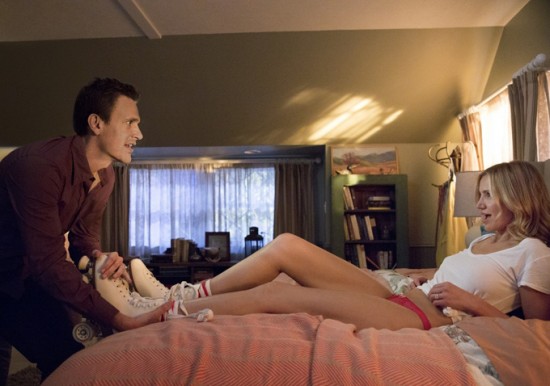 39. Sex Tape
5.1/10
A married couple wake up to discover that the sex tape they made the evening before has gone missing, leading to a frantic search for its whereabouts.
Dir: Jake Kasdan With: Jason Segel, Cameron Diaz, Rob Corddry
Comedy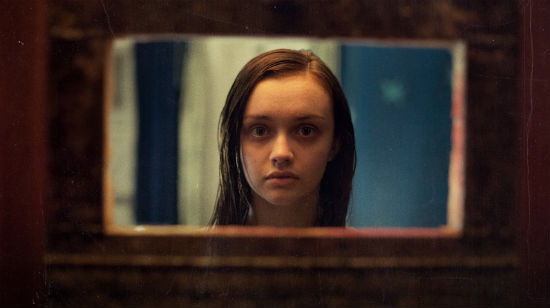 38. The Quiet Ones
5.1/10
A university professor and a team of students conduct an experiment on a young woman, uncovering terrifyingly dark, unexpected forces in the process.
Dir: John Pogue With: Jared Harris, Sam Claflin, Olivia Cooke
Horror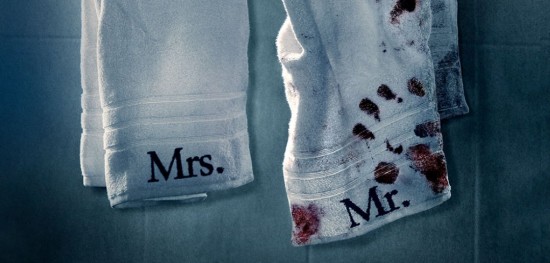 37. A Good Marriage
5.1/10
After 25 years of a good marriage, what will Darcy do once she discovers her husband's sinister secret?
Dir: Peter Askin With: Joan Allen, Anthony LaPaglia, Stephen Lang
Thriller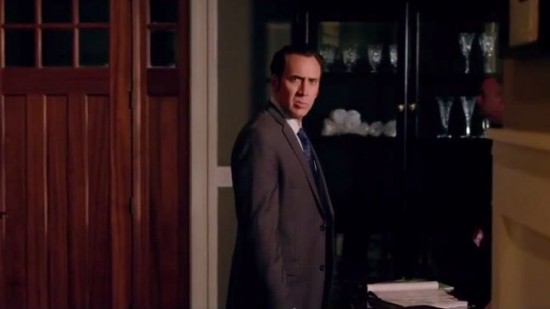 36. Rage
5.0/10
When the daughter of a reformed criminal is kidnapped, he rounds up his old crew and seeks his own brand of justice.
Dir: Paco Cabezas With: Nicolas Cage, Rachel Nichols, Max Ryan
Action Crime Thriller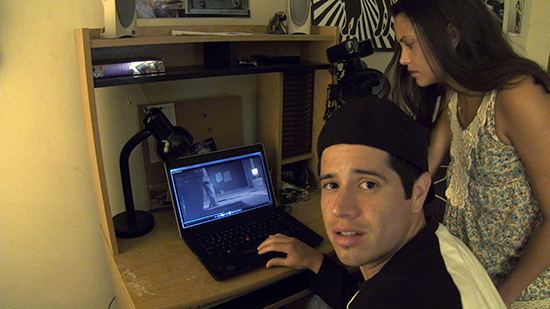 35. Paranormal Activity: The Marked Ones
5.0/10
Jesse begins experiencing a number of disturbing and unexplainable things after the death of his neighbor...
Dir: Christopher Landon With: Andrew Jacobs, Jorge Diaz, Gabrielle Walsh
Horror Thriller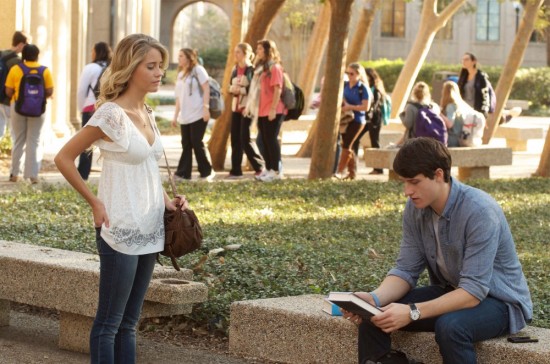 34. God's Not Dead
5.0/10
College philosophy professor Mr. Radisson's curriculum is challenged by his new student, Josh, who believes God exists.
Dir: Harold Cronk With: Shane Harper, Kevin Sorbo, David A.R. White
Drama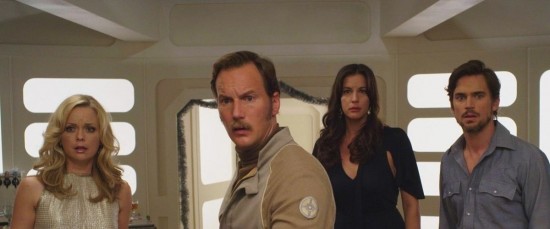 33. Space Station 76
4.9/10
A 1970s version of the future, where personalities and asteroids collide.
Dir: Jack Plotnick With: Patrick Wilson, Liv Tyler, Marisa Coughlan
Comedy Drama Sci-Fi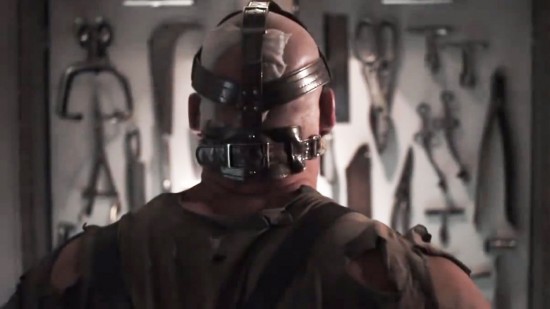 23. See No Evil 2
4.9/10
A group of friends pays a late-night visit to the city morgue to surprise Amy (Harris) on her birthday...
Dir: Jen Soska, Sylvia Soska With: Glenn Jacobs, Danielle Harris, Katharine Isabelle
Horror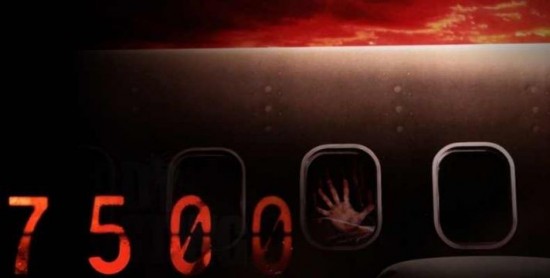 31. 7500
4.9/10
Flight 7500 departs Los Angeles International Airport bound for Tokyo. As the overnight flight makes its way over the Pacific Ocean during its ten-hour course, the passengers encounter what appears to be a supernatural force in the cabin.
Dir: Takashi Shimizu With: Leslie Bibb, Ryan Kwanten, Amy Smart
Horror Mystery Thriller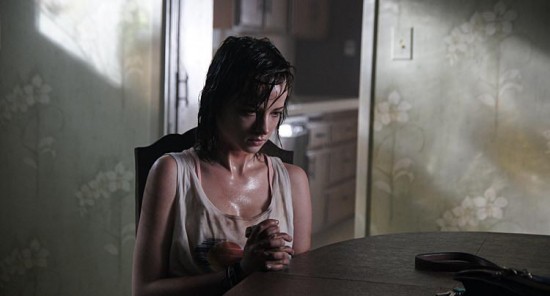 30. At the Devil's Door
4.9/10
When ambitious young real estate agent Leigh is asked to sell a house with a checkered past, she crosses...
Dir: Nicholas McCarthy With: Catalina Sandino Moreno, Naya Rivera, Ashley Rickards
Horror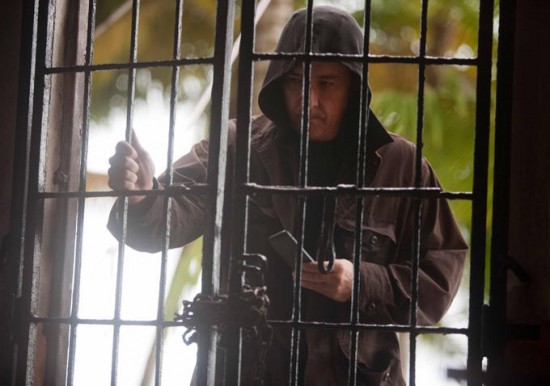 29. Reclaim
4.8/10
A desperate American couple discovers all is not what it seems when they uncover a high-stakes underground scam while traveling abroad. To expose the truth and get back to the U.S., they must risk their lives to save their daughter.
Dir: Alan White With: John Cusack, Ryan Phillippe, Rachelle Lefevre
Dramatic Thriller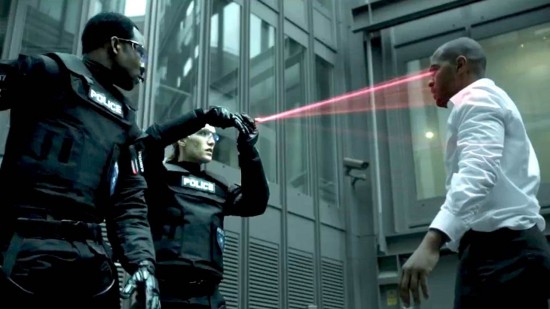 28. The Anomaly
4.8/10
An ex-soldier named Ryan Reeve is taken captive by the "Anomaly" organization where he learns that he only has 9:47 minutes/seconds to find out why they want him dead.
Dir: Noel Clarke With: Noel Clarke, Ian Somerhalder, Brian Cox
Action Sci-Fi Thriller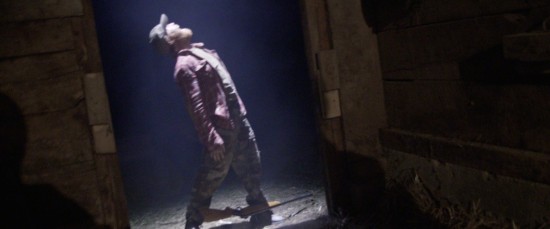 27. Alien Abduction 
4.8/10
A vacationing family encounters an alien threat in this thriller based on the real-life Brown Mountain Lights phenomenon in North Carolina.
Dir: Matty Beckerman With: Katherine Sigismund, Corey Eid, Riley Polanski
Horror Sci-Fi Thriller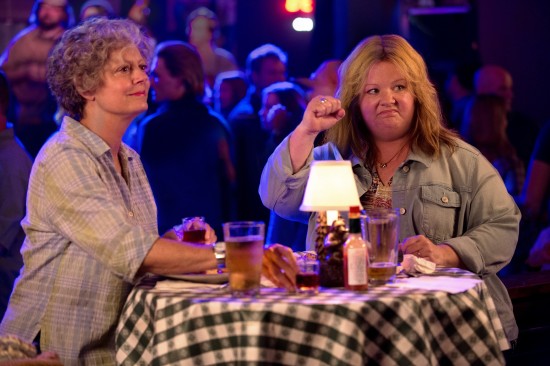 26. Tammy
4.8/10
After losing her job and learning that her husband has been unfaithful, a woman hits the road with her profane, hard-drinking grandmother.
Dir: Ben Falcone With: Melissa McCarthy, Susan Sarandon, Kathy Bates
Comedy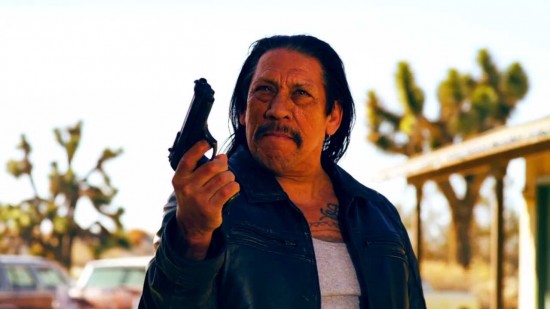 25. Bullet
4.7/10
A tough cop takes the law into his own hands when his grandson is kidnapped.
Dir: Nick Lyon With: Danny Trejo, Torsten Voges, Jonathan Banks
Action Crime Thriller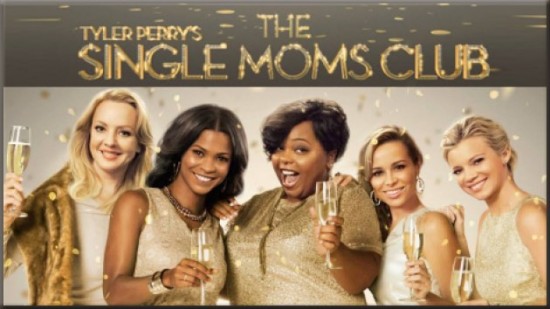 24. The Single Moms Club
4.7/10
When five struggling single moms put aside their differences to form a support group, they find inspiration and laughter in their new sisterhood, and help each other overcome the obstacles that stand in their way.
Dir: Tyler Perry With: Nia Long, Wendi McLendon-Covey, Amy Smart
Comedy Drama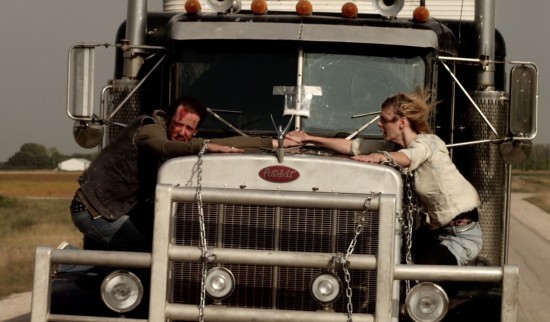 23. Joy Ride 3
4.7/10
A group of hotheaded street racers are on their way to the Road Rally 1000. As they drive through a desolate shortcut on the way to the race, a man starts tracking, teasing and torturing them until the end of the road.
Dir: Declan O'Brien With: Ken Kirzinger, Jesse Hutch, Ben Hollingsworth
Horror Thriller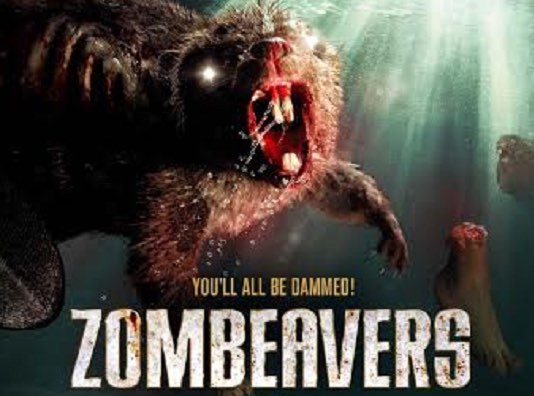 22. Zombeavers
4.7/10
A fun weekend turns into madness and horror for a bunch of groupies looking for fun in a beaver infested swamp.
Dir: Jordan Rubin With: Rachel Melvin, Cortney Palm, Lexi Atkins
Action Comedy Horror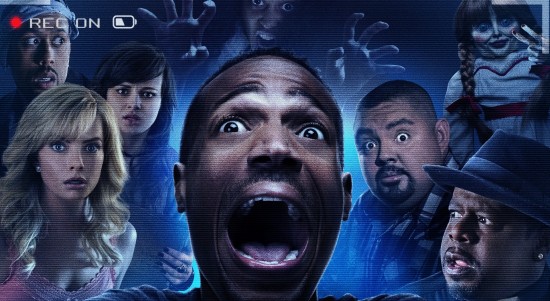 21. A Haunted House 2
4.7/10
Having exorcised the demons of his ex, Malcolm is starting fresh with his new girlfriend and her two children. After moving into their dream home, however, Malcolm is once again plagued by bizarre paranormal events.
Dir: Michael Tiddes With: Marlon Wayans, Jaime Pressly, Cedric the Entertainer
Comedy Horror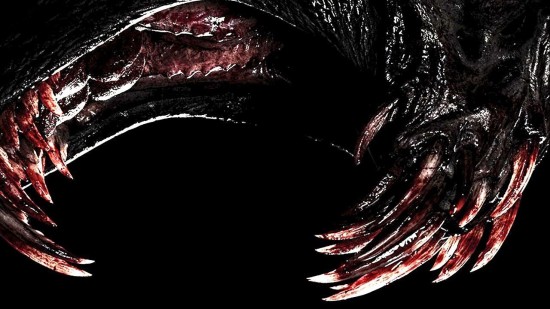 20. Animal
4.6/10
When plans for a weekend vacation hit a dead end, a group of close-knit friends find themselves stranded in unfamiliar territory...
Dir: Brett Simmons With: Joey Lauren Adams, Elizabeth Gillies, Paul Iacono
Horror Thriller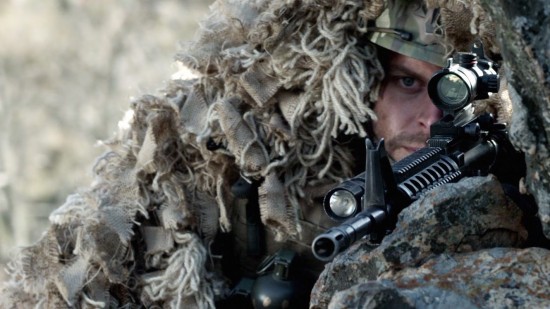 19. Seal Team Eight: Behind Enemy Lines
4.6/10
Seal Team Eight must fight their way deep into Africa's Congo, decommission a secret uranium mine, and stop our most dangerous enemy from smuggling weapon's grade yellow-cake out of the country.
Dir: Roel Reiné With: Tom Sizemore, Lex Shrapnel, Anthony Oseyemi
Action Drama War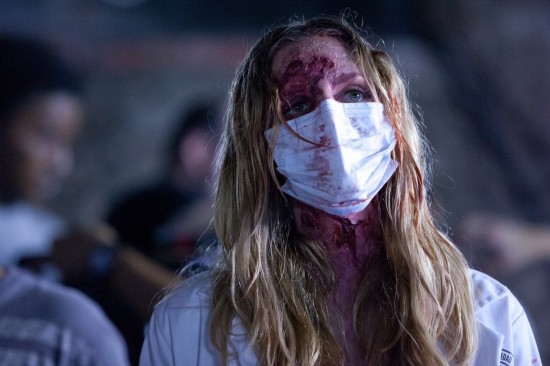 18. Cabin Fever: Patient Zero
4.6/10
When a group of friends enjoying a bachelor cruise in the Caribbean stumble upon a research facility on a remote island, a deadly virus is unleashed. The group must find a way to survive before the flesh eating virus consumes them all.
Dir: Kaare Andrews With: Sean Astin, Currie Graham, Ryan Donowho
Horror Sci-Fi Thriller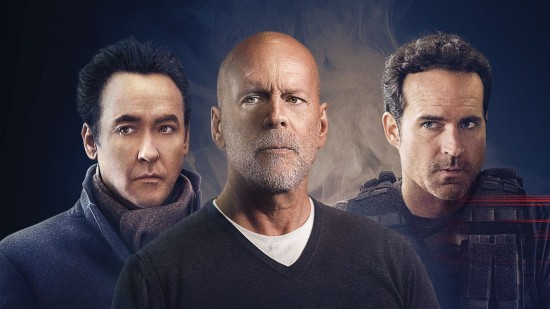 17. The Prince
4.5/10
When his daughter is kidnapped, a retired assassin is drawn back into the life he gave up. To rescue her, he must confront his former rival.
Dir: Brian A Miller With: Jason Patric, Bruce Willis, John Cusack
Action Thriller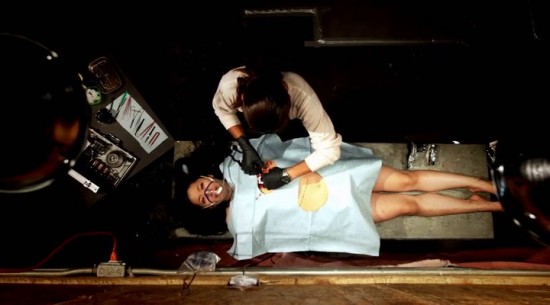 16. Gun Woman
4.5/10
A brilliant doctor on a quest for revenge buys a young woman and trains her to be the ultimate assassin, implanting gun parts in her body that she must later assemble and use to kill her target before she bleeds to death.
Dir: Kurando Mitsutake With: Asami, Kairi Narita, Noriaki Kamata
Action Thriller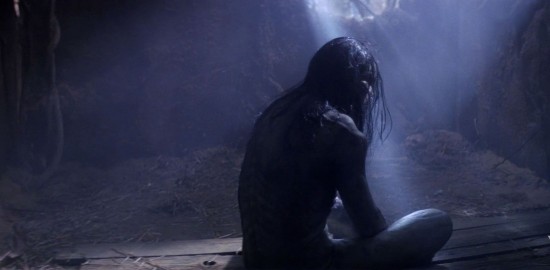 15. Jinn
4.5/10
Shawn, an automotive designer, enjoys an idyllic life with his new wife Jasmine until it is interrupted by a cryptic message...
Dir: Ajmal Zaheer Ahmad With: Ray Park, Serinda Swan, William Atherton
Thriller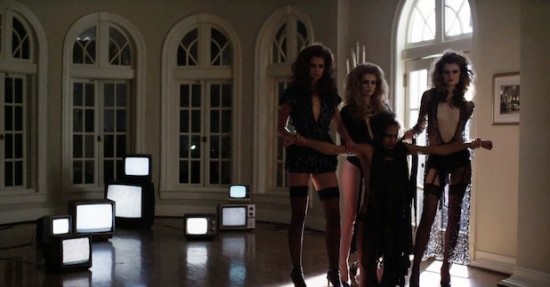 14. V/H/S: Viral 
4.4/10
Follows fame-obsessed teens who unwittingly become stars of the next internet sensation.
Dir: Justin Benson, Gregg Bishop With: Emmy Argo, Emilia Ares Zoryan, Justin Welborn
Horror Thriller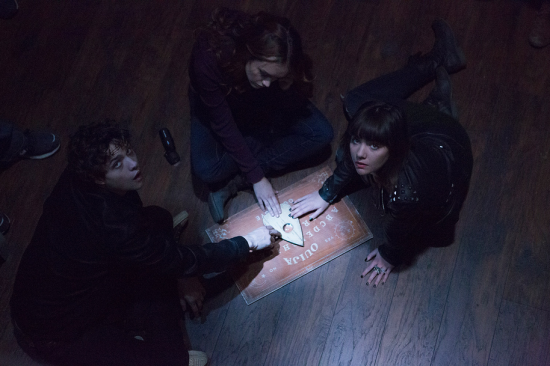 13. Ouija
4.4/10
A group of friends must confront their most terrifying fears when they awaken the dark powers of an ancient spirit board.
Dir: Stiles White With: Olivia Cooke, Ana Coto, Daren Kagasoff
Horror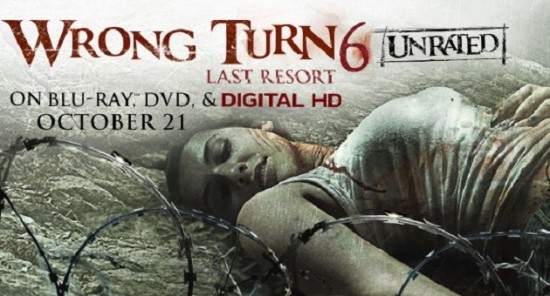 12. Wrong Turn 6: Last Resort
4.4/10
Danny and his friends go to Hobs Springs.
Dir: Valeri Milev With: Anthony Ilott, Chris Jarvis, Aqueela Zoll
Horror
11. Bad Johnson
4.4/10
A charismatic womanizer receives his comeuppance after his penis mysteriously leaves his body and takes human form.
Dir: Huck Botko With: Jamie Chung, Cam Gigandet, Nick Thune
Comedy Fantasy
10. Kite
4.3/10
When her cop father is killed, a young woman tracks the murder with the apparent help of his ex-partner.
Dir: Ralph Ziman With: India Eisley, Jaco Muller, Annabel Linder
Action Drama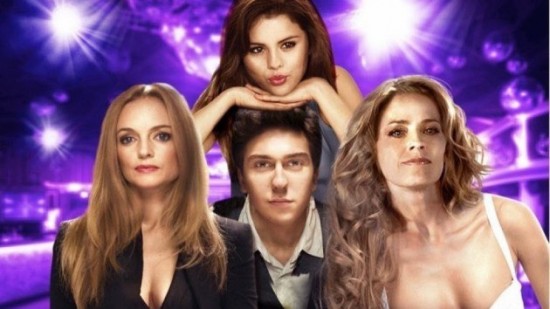 9. Behaving Badly
4.3/10
Teenager Rick Stevens has a crush on Nina Pennington. They form a friendship and embark on a rock n' roll journey together while Nina deals with her overbearing boyfriend, Kevin.
Dir: Tim Garrick With: Nat Wolff, Selena Gomez, Mary-Louise Parker
Comedy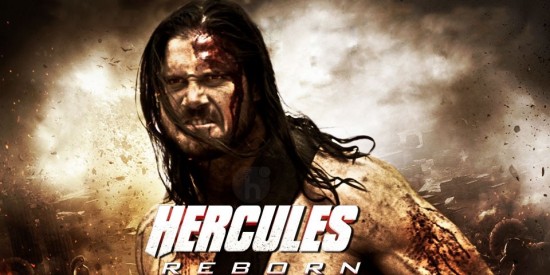 8. Hercules Reborn
4.3/10
When a young man's bride is kidnapped by an evil king, he turns to Hercules for help. The fallen hero has been living in exile...
Dir: Nick Lyon With: John Hennigan, Christian Oliver, Marcus Shirock
Action Adventure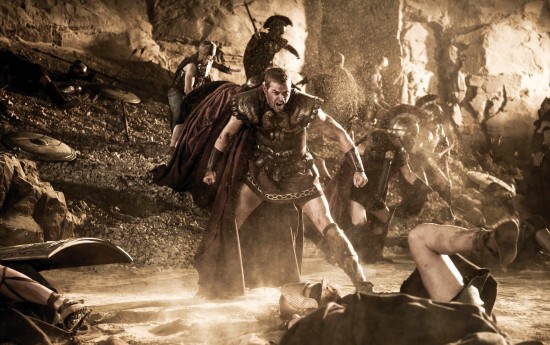 7. The Legend of Hercules
4.2/10
The origin story of the the mythical Greek hero. Betrayed by his stepfather, the King, and exiled and sold into slavery because of a forbidden love, Hercules must use his formidable powers to fight his way back to his rightful kingdom.
Dir: Renny Harlin With: Kellan Lutz, Gaia Weiss, Scott Adkins
Action Adventure Fantasy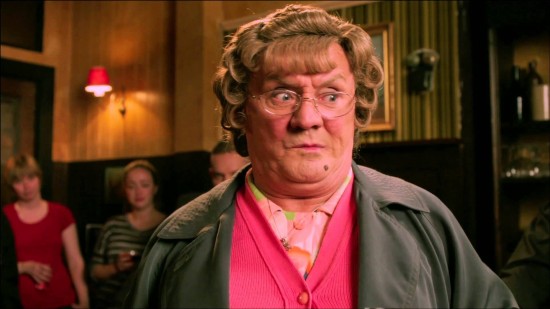 6. Mrs. Brown's Boys D'Movie
4.1/10
A company tries to shut down Mrs Brown's fruit and veg stall. They can feck off.
Dir: Ben Kellett With: Brendan O'Carroll, Jennifer Gibney, Eilish O'Carroll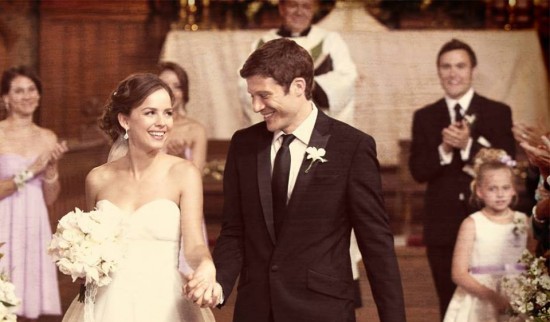 5. Devil's Due
4/10
After a mysterious, lost night on their honeymoon, a newlywed couple finds themselves dealing with an earlier-than-planned pregnancy.
Dir: Matt Bettinelli-Olpin, Tyler Gillett With: Allison Miller, Zach Gilford, Sam Anderson
Horror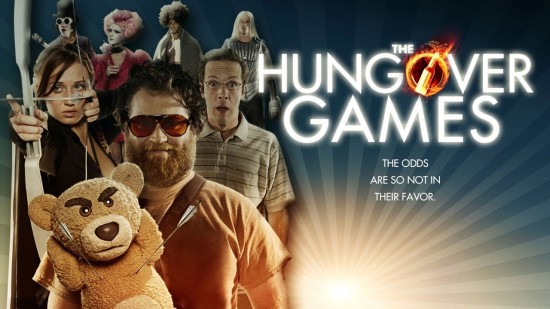 4. The Hungover Games
3.8/10
After celebrating Doug's upcoming wedding in a cut rate hotel in Laughlin, NV, hungover guys Bradley...
Dir: Josh Stolberg With: Ross Nathan, Sam Pancake, Ben Begley
Comedy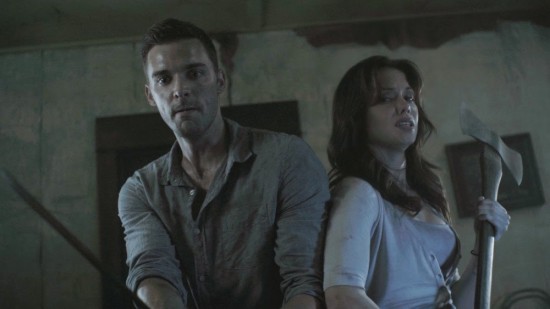 3. Leprechaun: Origins
3.3/10
Two young couples backpacking through Ireland discover that one of Ireland's most famous legends is a terrifying reality.
Dir: Zach Lipovsky With: Dylan Postl, Stephanie Bennett, Andrew Dunbar
Horror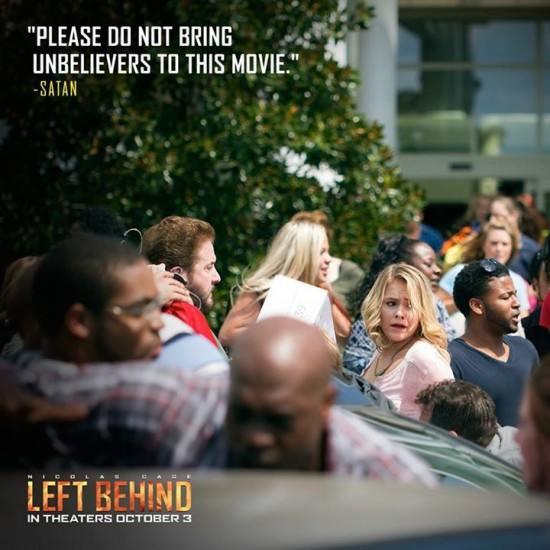 2. Left Behind
3.1/10
A small group of survivors are left behind after millions of people suddenly vanish and the world is plunged into chaos and destruction.
Dir: Vic Armstrong With: Nicolas Cage, Lea Thompson, Cassi Thomson
Action Sci-Fi Thriller
1. Saving Christmas
1.5/10
Kirk is enjoying the annual Christmas party extravaganza thrown by his sister until he realizes he needs to help out Christian...
Dir: Darren Doane With: Kirk Cameron, Darren Doane, Bridgette Cameron
Comedy Family