Peter Sciretta's Most Anticipated Movies Of 2015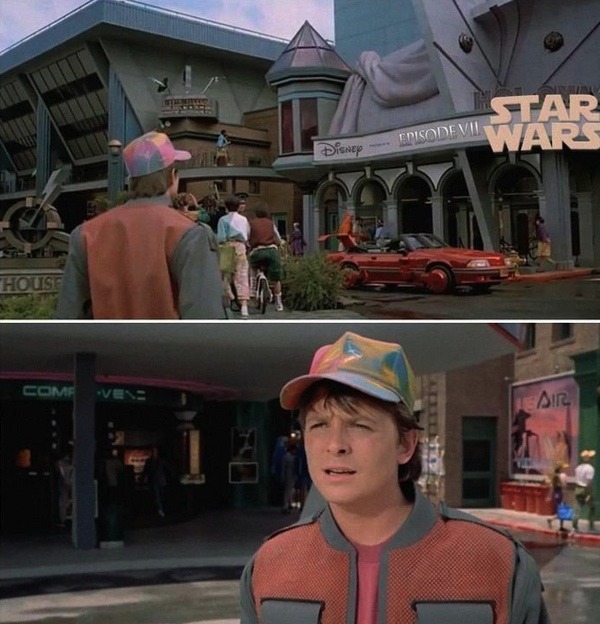 Russ Fischer, Germain Lussier and Angie Han have already posted their most anticipated films of 2015 lists, and all three lists are very different. Germain's list is comprised of mostly mainstream accessible big releases; Russ has a mix of filmmaker-focused picks and big studio tentpoles; and Angie's list... had The Little Prince in the top five. While all three lists are great, I found that there were many films not listed on either list that I was looking forward to. So after the jump, you can find my listing of the most anticipated movies of 2015.
[For additional looks forward to movies in 2015, see our additional staff lists from Russ Fischer, Germain Lussier, and Angie Han.]
If you've ever read any of my lists on the site, then you know I just can't narrow things down to ten options and tend to go much longer than I should. So it should come to no surprise that my most anticipated movies of 2015 list is comprised of a few dozen films. I apologize in advance, but there are just too many films that I'm excited about and want to share them all. I have, however, ranked them, so if you want just my top ten picks you can skip to the chase. However I'd encourage you to check out the rest because thats where many of the different choices fall. There, you're likely going to discover some films you weren't aware or forgot were coming this next year.
Runners Up
These movies for whatever reason didn't make my top 30 most anticipated movies of 2014, even though I'm still very interested and excited about them.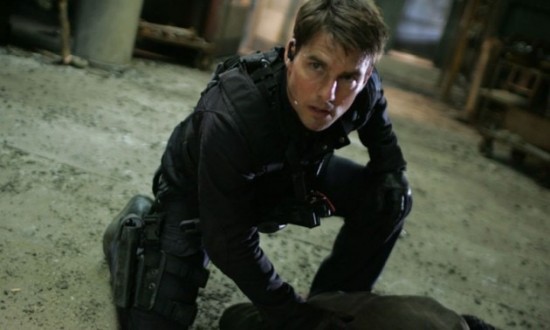 Mission: Impossible 5I loved the last two Mission: Impossible films, but I've heard the fifth installment might be a real mess and no one knows how Christopher McQuarrie's film will turn out.
Project AlmanacProject Almanac should have me more excited then I am but the plot seems to be a found footage take on some elementary concepts already explored in my favorite film of all time, Back to the Future. The film had a sneak preview at Comic Con and those in attendance were surprised at how much they enjoyed the film which has me optimistic.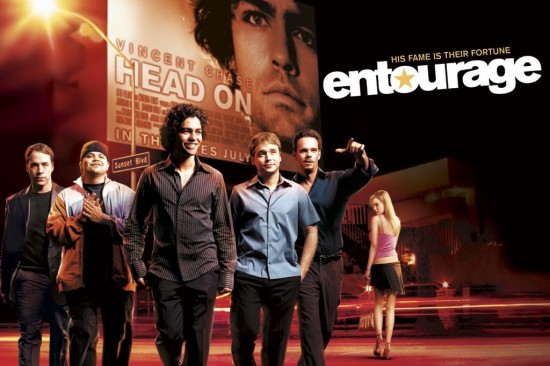 Entourage
I watched the HBO television series and loved how it lampooned the world of Hollywood, but I'm worried the movie will be less about the world of Hollywood and more about the core group of characters, who I have never been entirely invested in.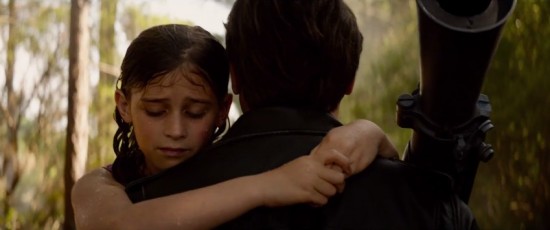 Terminator: Genisys
I have to admit, I haven't been very excited about the latest Terminator movie but the recent teaser trailer got me interested in the franchise again. The divergent timeline concept at the start of the film has earned my interest, but the shorts of the group trying to infiltrate skynet or cyberdine reeks of more of the same.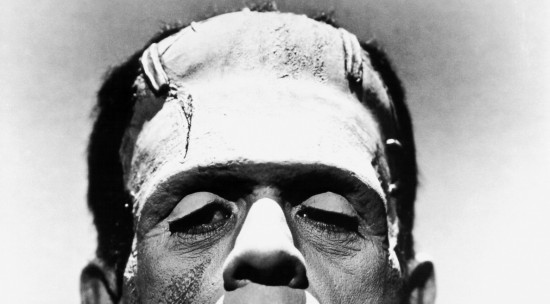 Victor FrankensteinMax Landis' original script was great and 20th Century Fox seems to be in a renaissance which makes me hopeful for this prequel/reboot/adaptation.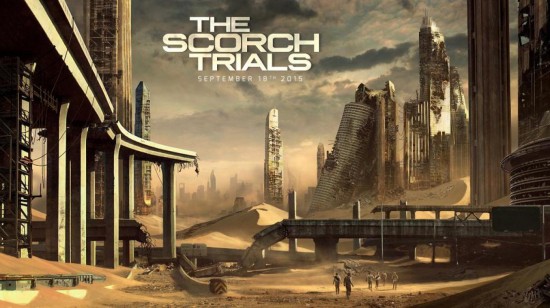 The Maze Runner: Scorch Trials
I actually really dug the debut chapter in this series, but I'm not sure if I will find the evolution of this story as interesting as the Lost-style mystery box inside a mystery box construct of the first film.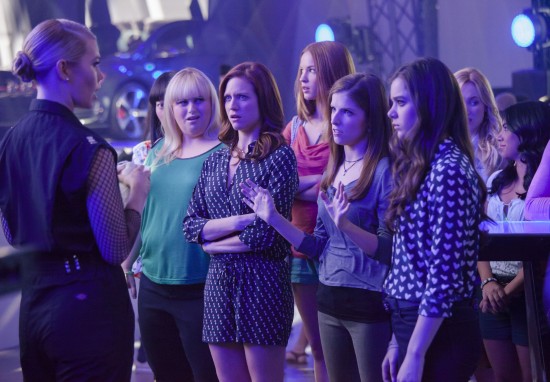 Pitch Perfect 2
The first Pitch Perfect was not even close to being on my most anticipated list for 2012, but the Bring It On-style comedy won my heart. For some reason I'm worried the sequel won't recapture the magic of the original, but I'm still a fan of everyone involved and very much looking forward to it. In a less-packed year it would be in my list proper.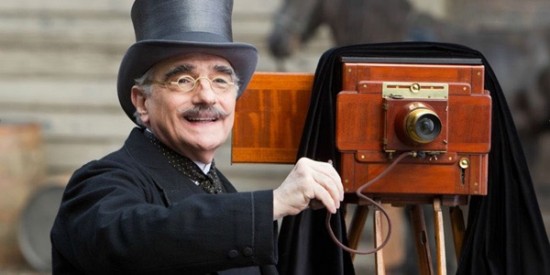 Silence
Anytime Martin Scorsese makes a feature film I will buy a ticket. However, the subject matter doesn't necessarily excite me and the fact that it is a passion project worries me, too. Those are often not great. The fact that a Scorsese movie doesnt make my top 30 most anticipated films of the year goes to show you the awesome promise of this upcoming year.
On the next page you will find the beginning of the real list.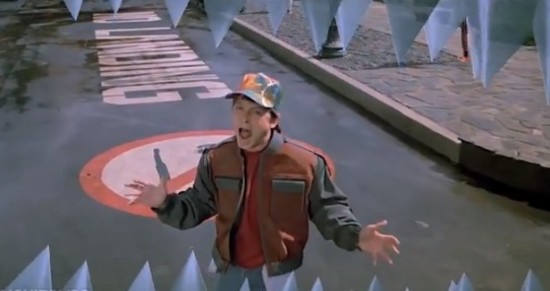 Peter Sciretta's Most Anticipated Movies of 2015
Okay you made it through the runners up, and now we are onto the list proper. Here are my top 30 most anticipated movies of 2015. I should note that its much easier to include brands, filmmakers and franchises that are recognizable because we haven't seen anything yet from many of the films being released next year. I have tried to include some out of the box choices that appeal to me on concept alone, but many of those also have interesting filmmakers or stars as well.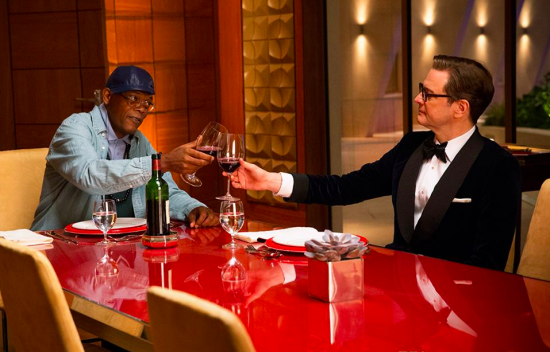 30. Kingsman: The Secret Service
I've seen this comic book adaptation and it is really awesome. I considered not including this on my list because I was no longer anticipating it, having already seen the film, but I think it deserves a slot. I put it at #30 because this is the space where it fell on my list before I saw the film. Matthew Vaughn's super stylized action will shock you and this film will surely surprise.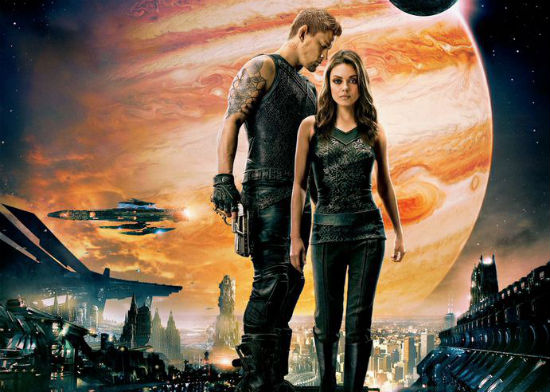 29. Jupiter Ascending
The latest film from the Wachowski siblings is a return to full-on science fiction. The story takes place in a future world where "a young destitute human woman gets targeted for assassination by the Queen of the Universe, and begins her destiny to finish the Queen's reign." Channing Tatum and Mila Kunis star. The trailers have excited me but Warner Bros decision to push this film back to a February release date indicates a lack of confidence.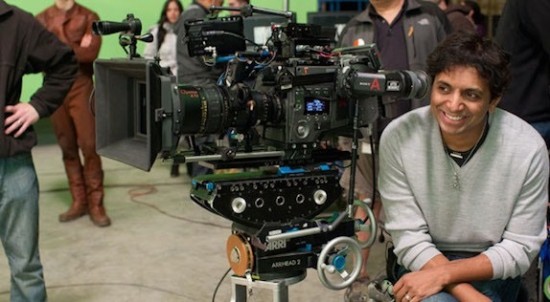 28. The Visit
Like many of you, I was a fan of M. Night Shyamalan's early work but not so much of his recent filmography, although I love his long-take cinematic style. I think Shyamalan is one of those filmmakers who could benefit from the creative restraints of a very-contained Jason Blum budget, and a producer who is willing to push him to greatness. This $5 million film tells the story of a single mother who "finds that things in her family's life go very wrong after her two young children visit their grandparents."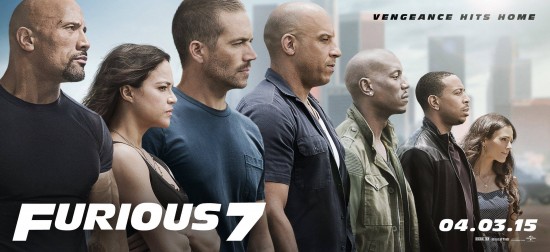 27. Furious 7
Was never a huge fan of the Fast and the Furious series, although I have enjoyed most of the movies. Fast 5 was the pinnacle of the franchise in my mind and I'm hopeful for part seven but have a feeling it will feel a lot like the sixth film which disappointed me.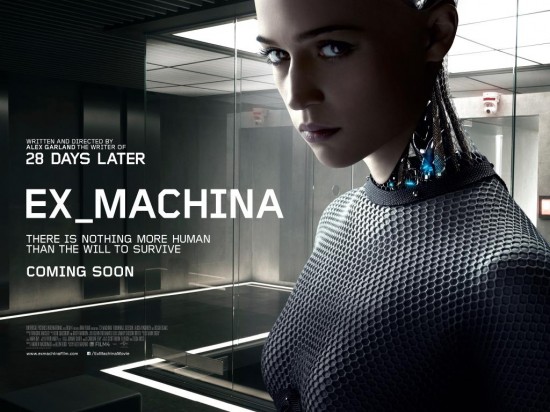 26. Ex Machina
I've been following Alex Garland's film carrer since Danny Boyle's The Beach. As a writer he has continued to excite and impress me. As a producer he has given us great emotional indies like Never Let Me Go and the fantastic and contained Dredd adaptation from 2012. Ex Machina is about a young programmer who "is selected to participate in a breakthrough experiment in artificial intelligence by evaluating the human qualities of a breathtaking female A.I."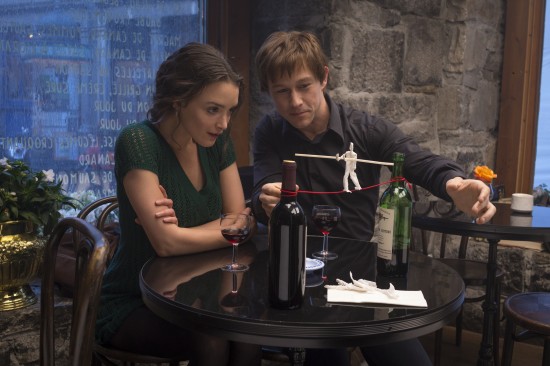 25. The Walk
I am so glad that Robert Zemeckis has returned to live-action filmmaking. He use to be one of my favorite directors. I'm not sure Man On Wire needed a narrative adaptation as the documentary feature is already so awesome. But I believe Joseph Gordon-Levitt will bring something interesting to the role and the trailer promises that Zemeckis will mix his recent mastery of computer generated visual effects with a live-action drama which could lead to interesting results.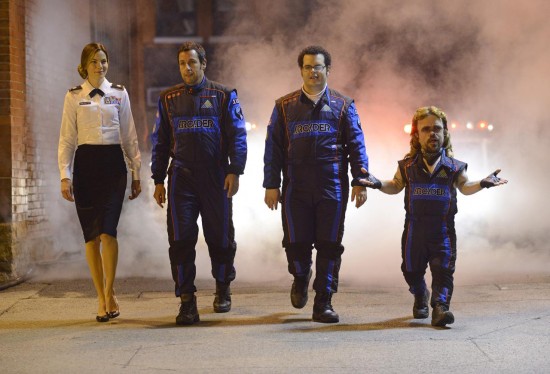 24. PixelsChris Columbus made many of the most entertaining movies of my childhood and Pixels looks like it could be an idea from that era. The story follows a bunch of video game experts who are recruited by the military to fight 1980s-era video game characters who've attacked New York. Its basically Ghostbusters meets 1980's era video games. I've heard so many good things about this film, and hope it is good. I mean, just look at Peter Dinklage in the photo above channeling King of Kong villain Billy Mitchell with his awesome mullet.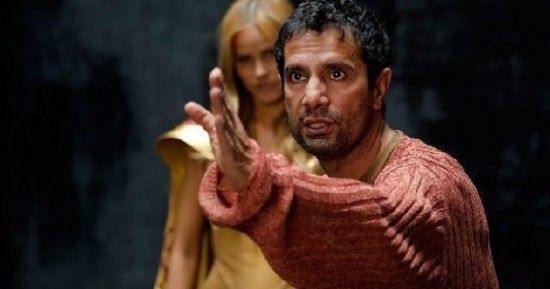 23. Self/Less
Say what you will about Tarsem's films but they are all beautiful, and worth watching on a purely visual level. Self/Less is his first science fiction film since The Cell. The story follows an extremely wealthy elderly man who is dying from cancer and undergoes a radical medical procedure that "transfers his consciousness to the body of a healthy young man, but all is not as it seems when he starts to uncover the mystery of the body's origin and the secret organization that will kill to protect its cause." Sounds like an interesting concept. Ryan Reynolds and Ben Kingsley star.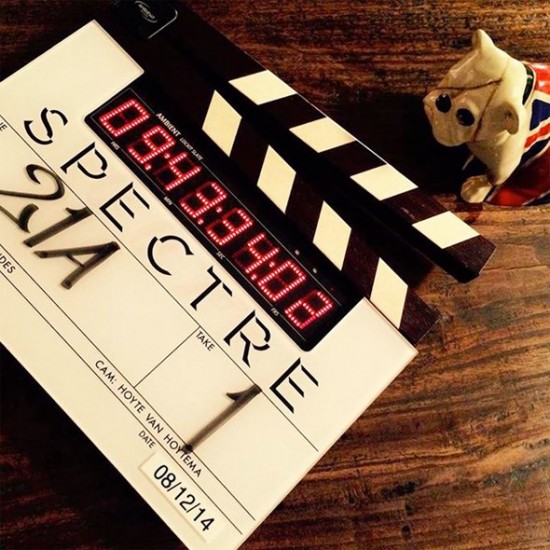 22. Spectre
I was never a huge fan of the James Bond series but have come to the franchise through the recent series of films starring Daniel Craig. Skyfall was probably my most favorite Bond films and I'm excited to see what they do with Spectre.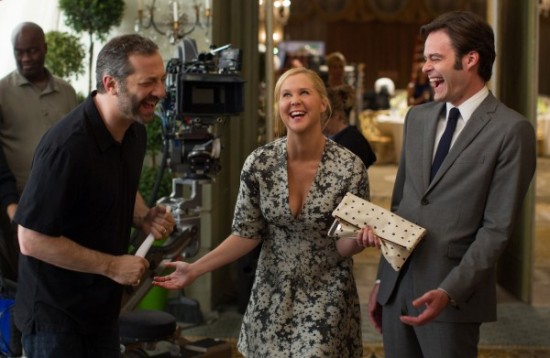 21. Trainwreck
I'm always excited to see Judd Apatow's new films, although I think he needs an editor to reign in the length of many of his features. I believe Amy Schumer is a comedy genius who has yet to be discovered by all of America. Not much is known about the plot but the cast looks fantastic.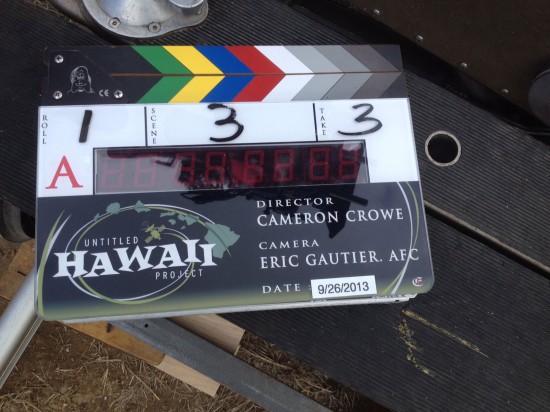 20. Cameron Crowe Untitled
It almost feels like we've waited a half decade for a new Cameron Crowe movie, and thats not too far off. His latest film follows a "celebrated military contractor returns to the site of his greatest career triumphs and re-connects with a long-ago love while unexpectedly falling for the hard-charging Air Force watchdog assigned to him." If the plot doesn't sound immediately interesting, I have faith in Crowe and his great cast, which includes Emma Stone, Rachel McAdams, Bradley Cooper, Bill Murray, Jay Baruchel, John Krasinski, Ivana Milicevic, Alec Baldwin and Danny McBride.
The only reason this movie isn't higher is because of the project's reputation. It took 6 years to make; Ben Stiller and Reese Witherspoon were originally set to star but left due to scheduling issues; and now the Sony leak has revealed that the film isn't testing well (that said, some of my favorite movies didn't test well with mainstream audiences).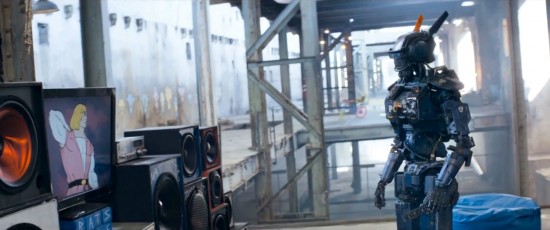 19. Chappie
I really liked Neill Blomkamp's debut film District 9. Even though his sophomore effort Elysium wasn't a strong effort, I am attracted to this Short Circuit-style story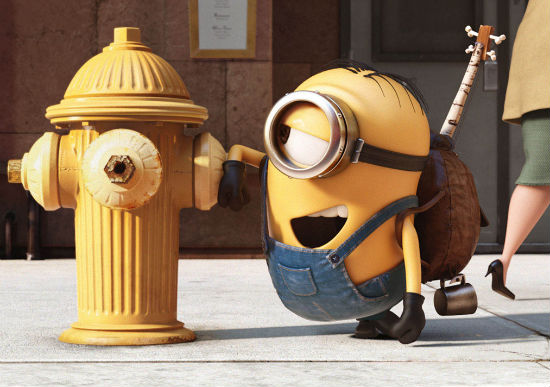 18. Minions
Lets face it, the Minnions are everyones favorite part of the Despicable Me series.  I love these yellow creatures and the trailer for this film makes me smile every time. I should be cynical on this one, because these kind of spin-off films following the beloved comic relief characters usually don't work out well (turns out comic relief characters work better when they are the best friend or co-worker and not the lead). The film was written by Bryan Lynch who is an insanely funny writer, and I believe in him.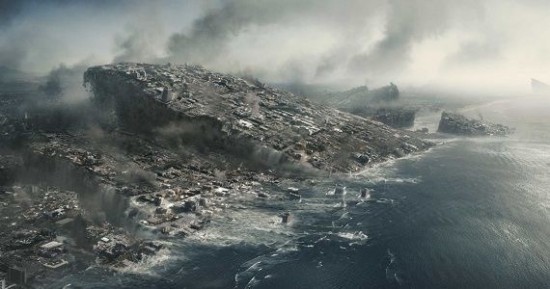 17. San Andreas
Dwayne Johnson stars as a rescue-chopper pilot who makes a dangerous journey across California in order to rescue his estranged daughter in the aftermath of a massive earthquake. This looks like the dumb fun movie of the year. I've always been a fan of the big visual effects filled disaster movies and this one looks like it could be fun.
16. The Jungle BookJon Favreau's live action adaptation of the book which was the basis for Walt Disney's last animated classic will use new technology to present photo real looking animals to tell this story visually as its never been done before. I loved Dawn of the Planet of the Apes, and especially the opening 15-20 minutes which almost played like a nature film, and I think this story could be cool presented in the same way.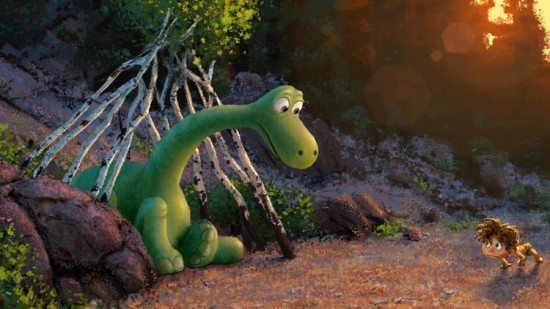 15. The Good DinosaurPeter Sohn has been a story artist and animator for Pixar since Finding Nemo, but most people probably know him as the voice of Ratatouille's Emile, the inspiration for Up's Russell and Monster University's Squishy. He made his directorial debut with the fantastic 2009 short flm Parly Cloudy and A Good Dinosaur will mark his feature directorial debut. Sohn came on to the project replacing Bob Peterson. The movie is the story of a 70-foot-tall teenage Apatosaurus named Arlo who befriends a young human boy named Spot. I'm always excited when Pixar releases a new original animates feature and dinosaurs have fascinated me since I was a little kid, so I'm really looking forward to this one.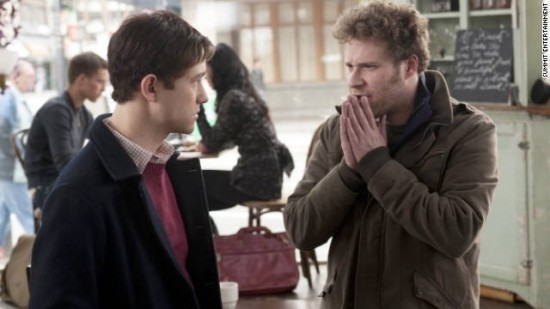 14. Seth Rogen/Joseph Gordon-Levitt X-Mas Movie
This untitled Christmas Eve comedy follows three lifelong best friends who set out to find the Holy Grail of Christmas parties since their yearly reunion might be coming to an end. I've been a fan of director Jonathan Levine since seeing The Wackness at Sundance, and really loved the last film he made with Seth Rogen and Joseph Gordon-Levitt titled 50/50.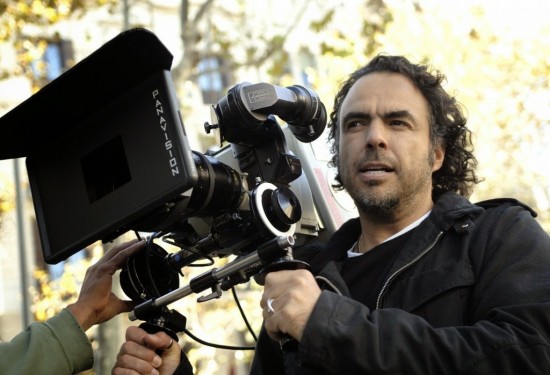 13. The Revenant
I've been a big fan of Alejandro González Iñárritu's career since first discovering Amores Perros in 2000. I really enjoyed his early films which usually featured intertwined time-distorted ensemble stories (such as 21 Grams and Babel) and like a few other filmmakers I have mentioned in this article, I found myself really taken with his beautiful long-single-take cinematography. His latest film, Birdman, took that to the extreme and plays out as if shot in one seamless take. His next, The Revenant, is Iñárritu and New Regency's big screen adaptation of the Michael Punke novel about the frontiersman Hugh Glass (Leonardo DiCaprio), who "in the 1820s set out on a path of vengeance against those who left him for dead after a bear mauling."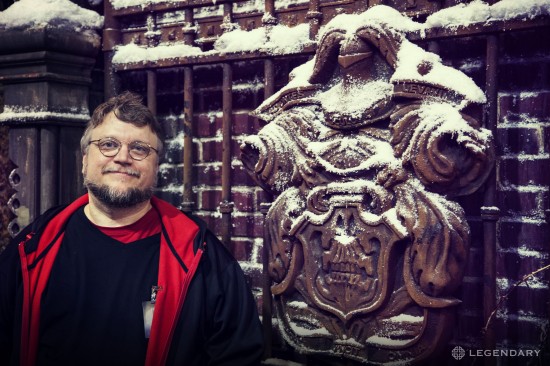 12. Crimson Peak
It's the new film from Guillermo del Toro. 'Nuff said.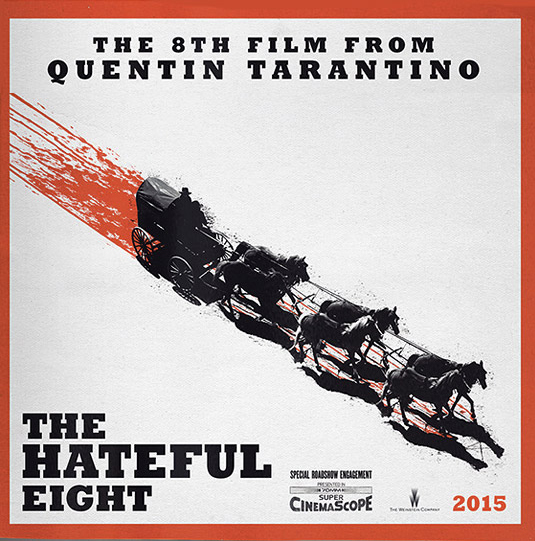 11. The Hateful Eight
Like many of you, I also love Quentin Tarantino and will forever be excited about any film he directs. Although I must admit that I have been more obsessed with his earlier films than the modern western-style throwbacks.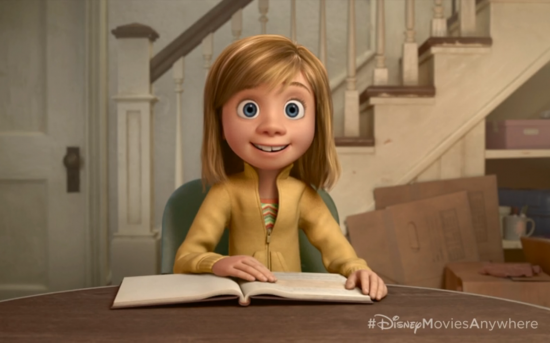 10. Inside Out
Two original Pixar movies in one year, do you need another reason to celebrate?  Monsters Inc and Up director Pete Docter came up with a great concept set within the mind of of a little girl. I'll admit, while I don't love the character design, the footage and concepts they showed at D23 Expo has got me really excited about this film.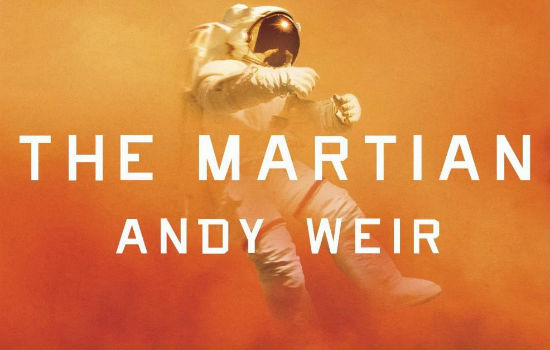 9. The MartianRidley Scott returns to sci-fi with Drew Goddard's adaptation of the acclaimed novel by Andy Weir. The story follows an astronaut, stranded on Mars, struggling to survive. Matt Damon plays NASA astronaut Mark Watney, while Jessica Chastain, Kate Mara, Kristen Wiig, Jeff Daniels and Sebastian Stan co-star. There are so many reasons to be excited about this movie.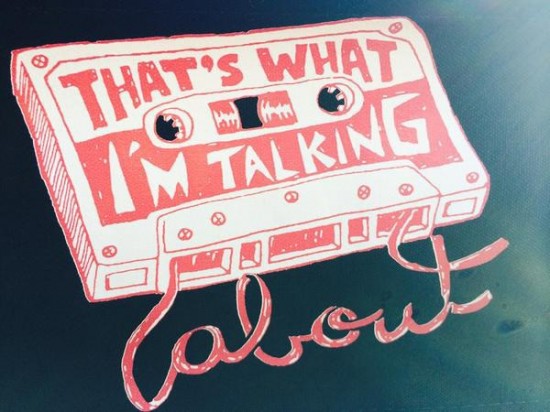 8. That's What I'm Talking AboutBoyhood might end up as my choice for the best film released in 2014, so why shouldn't I be excited about Richard Linklater's next film, which is considered a spiritual sequel to Linklater's 1993 film, Dazed and Confused.  Megan Ellison and Annapurna Pictures are producing the film, which is about college baseball players in the 1980's. Not much more is known about the plot, and I don't really need more to tell you I'm in for this film.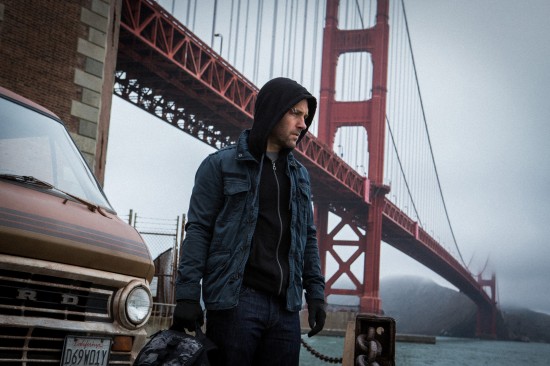 7. Ant-Man
I didn't even really know Ant-Man existed before Edgar Wright became attached to the big screen adaptation so many years ago. Yes, Wright is gone from the project and his departure over creative disagreements has been well documented. That should have me way more cynical about this comic book adaptation — but I've become sold on the idea of a heist movie with a cinematic approach to a character changing size. And when was the last time Marvel has produced a clunker? I love the casting of Paul Rudd as Scott Lang aka Ant-Man and I even am a fan of Wright's replacement, Peyton Reed. There is a big chance this project could disappoint, but for now my excitement remains high.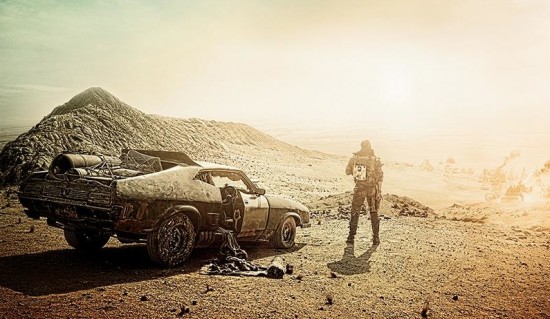 6. Mad Max Fury RoadDid you see that trailer? Or this one? Seriously, if this film isn't good than whomever edited those trailers should win an award. The film looks insane and I've heard nothing but amazing things from everyone I know who has seen it in early test screenings of the unfinished film.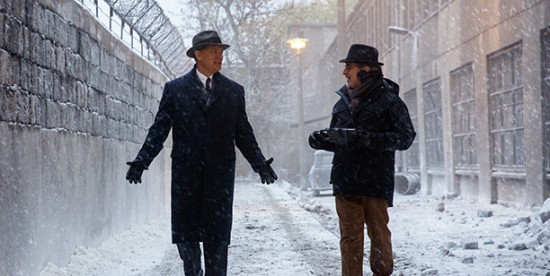 5. Untitled Steven Spielberg Cold War Spy ThrillerSteven Spielberg's next film comes from a screenplay by the Coen Brothers. Its a spy thriller following an American lawyer who is recruited by the CIA during the Cold War to help rescue a pilot detained in the Soviet Union. Tom Hanks and Amy Ryan star, but really, you had me at Spielberg.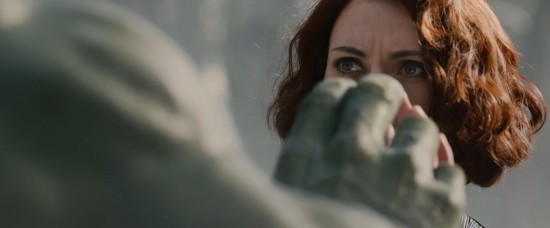 4. Avengers: Age of Ultron
I have watched The Avengers more times than I care to admit, and I'm a rabid fan of the Marvel Cinematic Universe. The only reason this one isn't higher is that the sequel is being sold as a darker, heavier and action filled followup, and while I'm sure many of the fun elements that made me a fan of the first film will be there, it has me a bit cautious.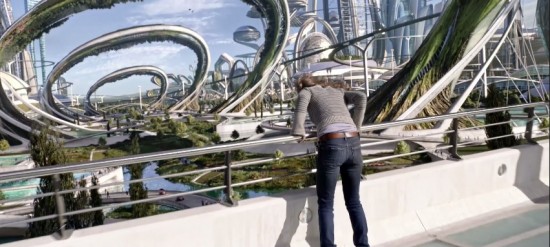 3. Tomorrowland
Directed by The Incredibles/Ratatouille/Iron Giant/Mission: Impossible: Ghost Protocol helmer Brad Bird, this project is loosely based on the popular Disneyland land. That sentence contains so much cool that I hardly need to contain myself. And the movie was written by Damon Lindelof, who despite all your Lost and Prometheus bitching is actually a great screenwriter, and is being scored by Michael Giacchino. All of this adds up to the #3 spot on this very crowded list.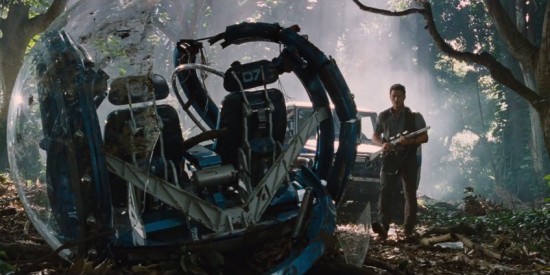 2. Jurassic WorldJurassic World looks like it could be the Jurassic Park sequel I've always wanted. Since Steven Spielberg's original adaptation, I've hoped that Hollywood would make a sequel set in the theme park that John Hammond originally envisioned. Spielberg's sequel The Lost World and that third film were not as bad as people make them out to be, but they also weren't great. Did we really want to see a story on another island? Didn't we all want to return to Isla Nublar? Yes, the new film offers a plotline with a new genetically modified dinosaur hybrid and a pack of trained raptors, get over it and give it a chance.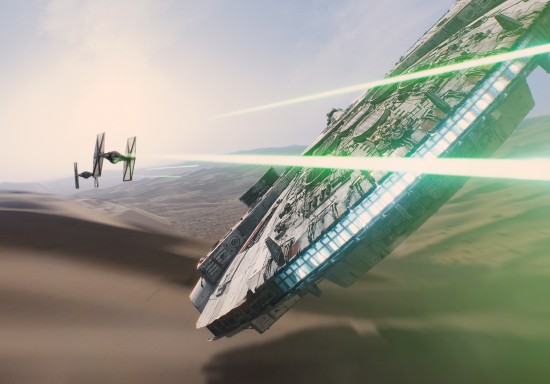 1. Star Wars: The Force AwakensStar Wars: The Force Awakens isn't just my most anticipated movie of 2015; it may be my most anticipated movie of the last decade. Sure, the prequels weren't as great as we wanted them to be, but this new trilogy is out of George Lucas' hands and it seems like there is a conscious effort to recreate the magic of the original trilogy. I believe in JJ Abrams and his cast and crew, most of whom grew up, like me, as not only fans of the Star Wars films, but deeply affected by those first three movies. I'm not sure the movie can meet my expectations, as the desire and need is fueled by almost a life-long wait to see the next chapter after Return of the Jedi, but its that kind of excitement that drives me.
***
[For additional looks forward to movies in 2015, see our additional staff lists from Russ Fischer, Germain Lussier, and Angie Han.]