The Voice In The 'Star Wars: The Force Awakens' Trailer Is... [Updated With New Video]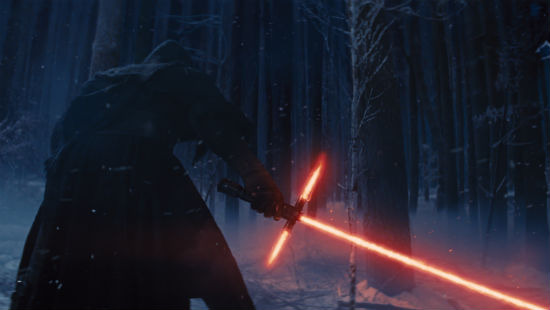 There's a lot to talk about in the Star Wars: The Force Awakens teaser trailer, but there's only so much talking. Two short little phrases: "There has been an awakening. Have you felt it?" Followed by "The dark side...and the light." With all the visuals that we can break down, there' are only these two brief snippets of actual dialogue to consider. The first and most important question may be, who is speaking?
The identity of the narrator was a big topic of discussion Friday after the trailer hit. Speculation about the person's identity ran from Max Von Sydow to Adam Driver, Andy Serkis and even Benedict Cumberbatch. The last one isn't even in the movie, but it sounds a bit like him. Because he was at the center of J.J. Abrams' last big mystery, it was a fun option to consider.
There will be no more considering. The identity of the Star Wars: The Force Awakens trailer voice has been revealed.
Update: Andy Serkis has given a brief radio interview confirming that it is his voice in the trailer. Watch that below.
The Force Awakens trailer voice is, in fact, Andy Serkis, seen below in his Avengers: Age of Ultron look.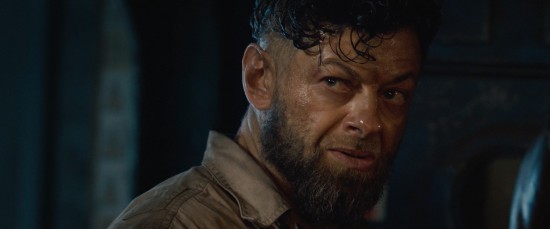 Steve from Collider was the first to definitely say the voice was Serkis. Still many remained skeptical. Harry Knowles from Ain't It Cool News even posted that he confirmed it was "not" Serkis, but that sentiment was quickly changed.
Finally, Hitfix got on the case and bolstered Collider's earlier point:
For the record, that is Andy Serkis you hear in the trailer. I was able to verify this, although I was not able to uncover any further information about the role he plays. Here's what I do know, though. He's playing a pivotal role in the film, although he will not have a lot of screen time.
That's a very interesting piece of information. Does it make him an Emperor-like character? Possibly someone who'll play a larger role later in the series? You have to think, if Serkis' character can feel the event of the title – The Force Awakening – he's gotta be crucial. That's simply because not everyone can feel the Force. "The Phantom Menace" didn't play a huge role in that movie, but he sure did later on.
Maybe you're still skeptical. Our own Dave Chen took a voice over performance from Cumberbatch and edited it back to back with this one, making it pretty obvious it's not that actor.
So that's that. Andy Serkis is the voice in the Star Wars: The Force Awakens trailer. Now, if only we knew who was holding that red lightsaber.
Update: Here's the video interview (via Empire) in which Serkis confirms his voice in the trailer, but refuses to divulge any further info.