This Week In Trailers: After The Fall, When Animals Dream, Danny Collins, Lily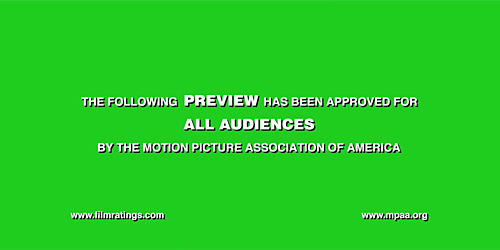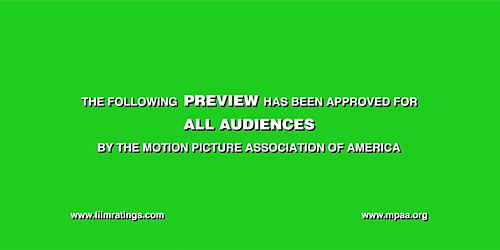 Trailers are an under-appreciated art form insofar that many times they're seen as vehicles for showing footage, explaining films away, or showing their hand about what moviegoers can expect. Foreign, domestic, independent, big budget: What better way to hone your skills as a thoughtful moviegoer than by deconstructing these little pieces of advertising? This week we get hairy with the ladies, go for broke, get mainstream for a moment, and then make our way out of cancer treatment.When Animals Dream Trailer
I don't know what to make of this and that's utterly delightful.
Director Jonas Alexander Arnby's thrice nominated film at Cannes this year has a wonderful world in which to inhabit if the trailer is any indication. The mood is heavy, the tempo is wonderful, and the genre in which it plays is ripe for new interpretation as it ascribes a new metaphor onto its superficial skin. The tricky thing about building up to the moment when things start going completely awry, again, because we're dwelling in a very specific genre space, is that you have to establish a certain gravity to the players that get introduced. Delightfully, Arnby does this quickly and gives us just enough to chew on with our protagonist and what brings us all here.
Danny Collins Trailer
Look, I can't even believe it myself that I'm including this.
Yes, director Dan Fogelman's cinematic oeuvre is a little schizophrenic when you look at his achievements. His screenwriting helped bring Tangled into the public consciousness as one of the better Disney films that's been made in the last 10 years, but he's also the one who gave us Bolt and Cars (the former being completely forgettable with the latter being a mass market, crowd-pleasing, yet also forgettable piece of ephemera that Disney has still plundered for all it's worth). He stepped up in the live action arena and pushed out Crazy, Stupid, Love., The Guilt Trip and last year's favorite DOA entry, Last Vegas. His record is spotty, sure, but I really like this trailer for what it purports itself to be, and that's a broad drama that is looking to appeal to an older demo which I think works extremely well and hits its target.
After the Fall Trailer
I'd like to see more of Wes Bentley.
Bentley has had the kind of career where he's had the chance to play amazing supporting roles alongside real solid leading women and men. His turn in Interstellar was on point, he's done well in The Hunger Games, and, believe it or not, he absolutely crushes it in a little seen film that came out in 2007 called Weirdsville. Hopefully what we have here is director Saar Klein's gift to us which is turning Bentley's supporting talents into something suited for a leading man if the trailer is any indication. What makes this so enjoyable is how Bentley is able to communicate what's at stake for him simply by his mannerisms and body language. The character seems like a more subdued Jerry Lundegaard and the way Bentley telegraphs the emotions, the pressures, it all works.
Lily Trailer
I need an emotional break.
This year as I watched Jenny Slate in Obvious Child I was struck with the power of what a great story and minimal narrative inclusions can become on the screen. The moments we get in that film felt about as genuine as anything I've seen all year and have been longing to get back to that kind of feeling ever since. If the trailer here is directionally accurate I would say this might be a solid spiritual successor for that spot. Already critically applauded for its reception at Tribeca in 2013, the most standout fact about this movie is that it is coming to us by way of director Matt Creed, a filmmaker who possesses no formal filmmaking training. What that translates to, other than an "Atta boy!", is a trailer that feels rooted in a very real place. We gaze upon the visage of our protagonist for the better part of the first thirty seconds in complete silence. It's intimate. The music is spartan, the moments we're offered up are just enough to whet your narrative appetite, and the acting seems removed from the kind of artifice that absolutely plagues so many other first time features. By the end of this thing I may not know exactly what's going on but there's something genuinely promising here.
Nota bene: If you have any suggestions of trailers to possibly be included in this column, even have a trailer of your own to pitch, please let me know by sending me a note at Christopher_Stipp@yahoo.com or look me up via Twitter at @Stipp
In case you missed them, here are the other trailers we covered at /Film this week:
Strange Magic Trailer – Inert.
Son of a Gun Trailer – This will come and go without any excitement on my end.
The Kingdom of Dreams and Madness Trailer - Hopefully a deep look into the creative process.
Far From the Maddening Crowd Trailer - Great, another period piece. I don't know how you make these kinds of movies enticing to an audience but this doesn't really connect.
The Interview Trailer – Wish I could be thrilled at another Franco/Rogen team-up but I'm not down with anything on display.
Pan Trailer - Just earned a spot on my most anticipated list for next year.
Jurassic World Trailer – Yeah, I'm charged up. That whole great white, CGI'd-to-hell dinosaur moment felt like a visual record scratch.
Jupiter Ascending International Trailer - Genuinely not interested in anything about this movie.
Cake Trailer – Piques my interest.
Kingsman: The Secret Service Trailer – Possibly will become the little sleeper that could.
Unfinished Business Trailer – Weak concept meets middling performances.
Star Wars: The Force Awakens Trailer – Dat Falcon Tho.