Jared Leto May Join 'Suicide Squad' As The Joker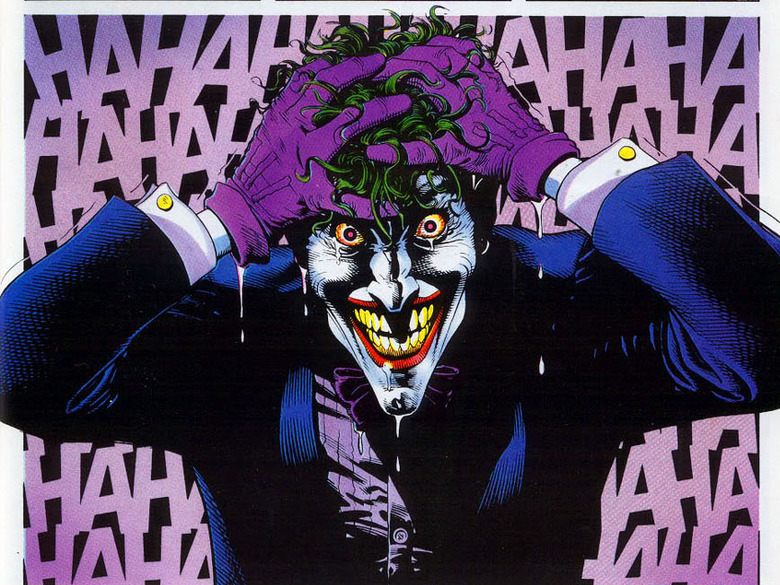 After the defining performance from Heath Ledger as the Joker in The Dark Knight, it's easy to understand why Warner Bros. and the team assembling DC Comics movies at the studio would be wary about writing a new Joker role for a new actor. But it is bound to happen — in fact, it appears to be happening, but not for the film you might assume. A new report says that the Joker may factor in to Suicide Squad, to be directed by David Ayer. And Jared Leto is the current choice to play him.
The Wrap reports that Leto is "circling a key role in David Ayer's "Suicide Squad" that could prove to be The Joker."
(The report mentions that Ryan Gosling was the first choice to play the Joker, but that he wasn't game for the contract required.)
Leto hasn't signed to a new role since winning the Best Supporting Actor Oscar for Dallas Buyer's Club, and he was in pursuit of the leading role in Doctor Strange for some time. That didn't happen (Benedict Cumberbatch is linked to the part, though Marvel has yet to formally announce him) and the Wrap says that prompted Leto to move over to Warner Bros.
Justin Marks wrote the original draft of Suicide Squad, but David Ayer is rewriting the picture, which is set for release on August 5, 2016. In the original draft the Joker did not have a role, but there have been rumors that Cara Delevingne will play Harley Quinn in the film, and that character is intrinsically linked to the Joker. Ayer's draft is reported to introduce the character to this new conception of the DC universe on film.
Heath Ledger was seen as a questionable choice when originally cast and we know how well that worked out. While there will undoubtedly be gripes about the concept of Leto as the Joker, a quick glance at his work, in films from Fight Club to Dallas Buyer's Club, shows his willingness to throw himself into a role. He could be a terrific choice for a new Joker.