Cool Stuff: Kevin Dart's 'Interstellar' IMAX Posters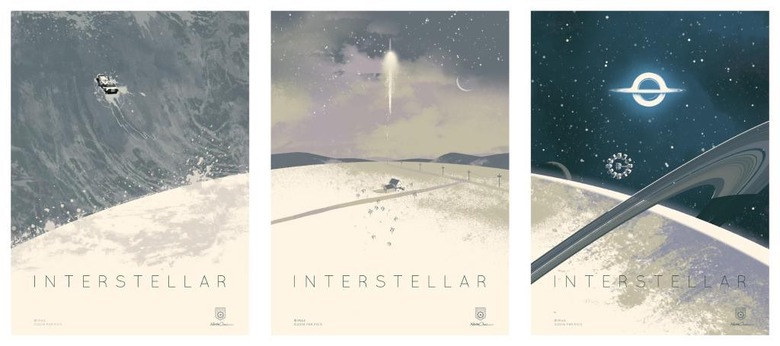 Update From Editor Peter Sciretta: Paramount Pictures has released the artwork and details for Kevin Dart's other two Interstellar posters. You can see them above side to side in the completed triptych. After the jump you can learn details about how to get the Kevin Dart Interstellar posters and see them each in high resolution.
Kevin Dart's second Interstellar poster will be available this Thanksgiving Day when you see Interstellar at your local IMAX theater: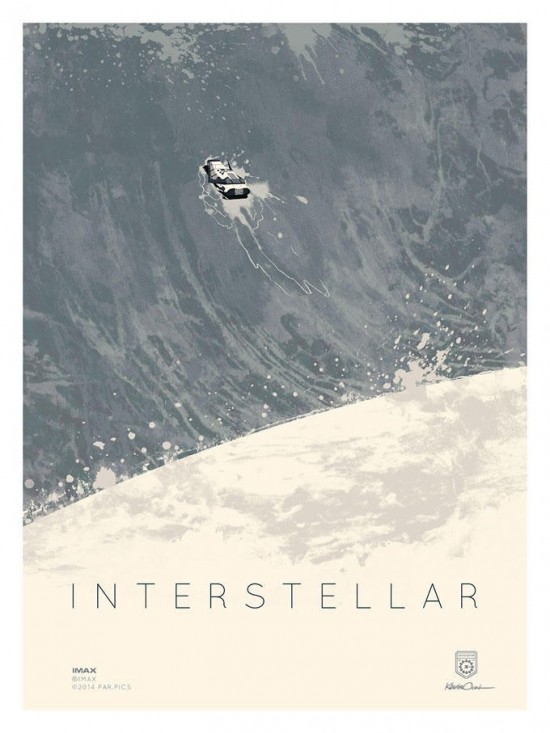 Kevin Dart's third and final Interstellar poster will be available Thanksgiving Day exclusively at AMC Theatres IMAX screenings: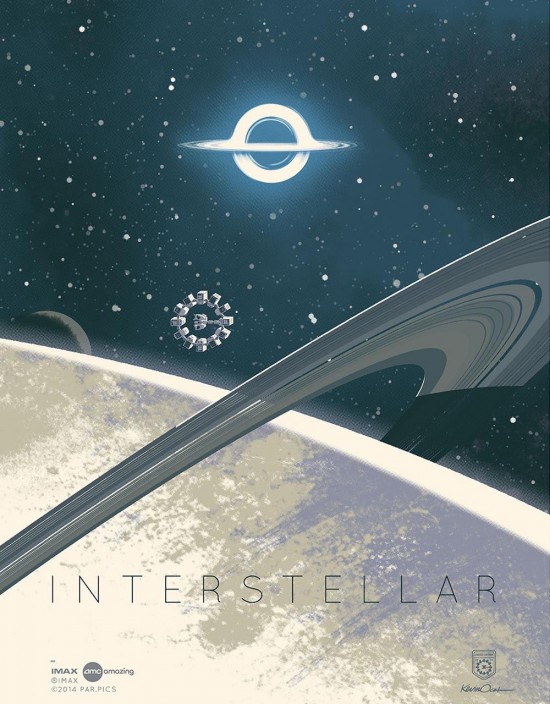 And for those of you wanting to complete the set — I recently saw a pile of the first poster sitting on a counter at the AMC Century City theater, so your local IMAX theater might still have copies.
Germain's original November 3rd story follows: 
The week is finally here. Christopher Nolan's new film, Interstellar, open on Wednesday. Actually, Tuesday night, if you have a theater that plays movies on 35mm or 70mm film. Then it opens everywhere else on Friday. And that's the day that IMAX has created a brand new poster by artist Kevin Dart. It'll be handed out at IMAX screenings of the film on November 7 and, below, you can read more and see this awesome Interstellar IMAX poster.
Here's Kevin Dart's Interstellar IMAX poster.
Kevin Dart - Interstellar IMAX poster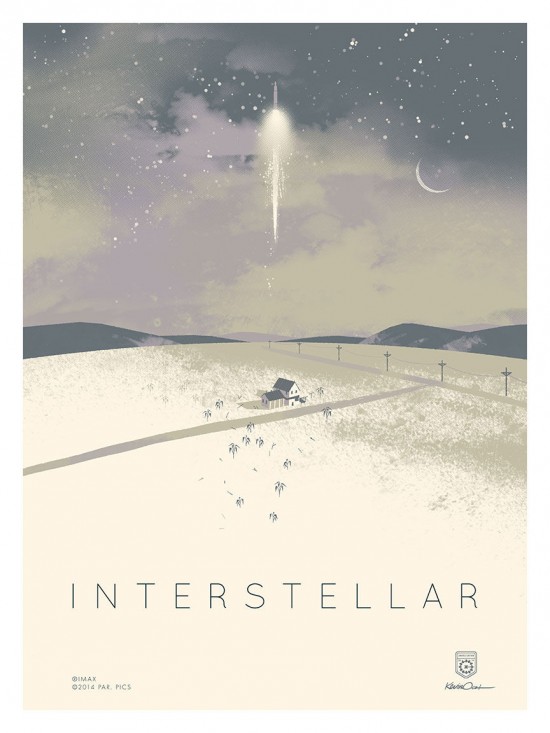 According to IMAX, over 300,000 ticket holders will receive this Kevin Dart Interstellar IMAX poster on Friday November 7. It's only available at IMAX theaters and will be available while supplies last. They also tease there will be more "collector print announcements" later this month.
What I like about this poster is how it looks very simple, but actually has a lot going on. First up, the badge on the bottom which is from the movie. The way Dart puts equal emphasis on the farm and space, too, shows an understanding of Nolan's themes. On their own, they each make a strong impression but, together, it tells a story. It's a very nice piece.
Interstellar open November 5 on film and November 7 everywhere else. It stars Matthew McConaughey, Anne Hathaway, Jessica Chastain, Michael Caine, Bill Irwin, Ellen Burstyn, Casey Affleck, Wes Bentley and many more. We'll have more on Interstellar as the week moves along including an exclusive interview with the film's writer, Jonathan Nolan, the brother of Christopher Nolan. He's been on the project longer than Chris and the one who got him involved.
With our time on Earth coming to an end, a team of explorers undertakes the most important mission in human history: traveling beyond this galaxy to discover whether mankind has a future among the stars.