10 Women Who Should Play Captain Marvel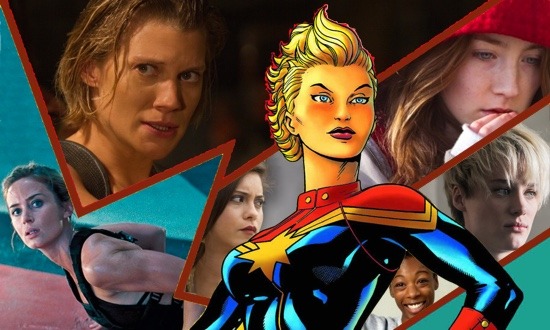 When we offered you our Captain Marvel primer, we left out one important and obvious question: Who should play Captain Marvel? It's something we'll be asking ourselves until Marvel officially confirms a lead. Considering Captain Marvel doesn't arrive until 2018, that may not be for some time yet. In the meantime, here's who we'd choose if we had our say. Hit the jump for our Captain Marvel casting picks.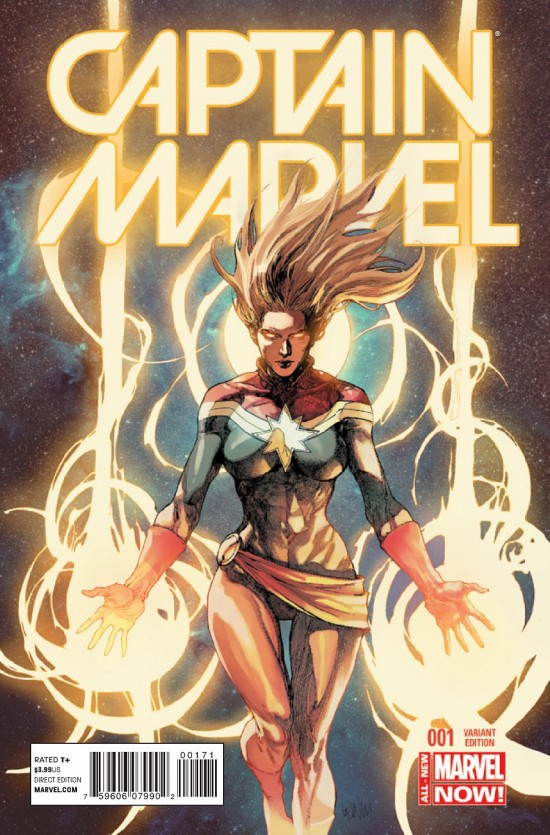 Marvel's casting choices are hard to predict:
Sometimes they go with a big name or a fan favorite;
other times they land on a relative unknown;
In the case of Captain Marvel, the (unofficial, unconfirmed) word is they want a star who'll be around 30, and who can appear in sequels or other Marvel movies for the next several years. But there's probably some flexibility at this point in the casting process. Also remember the Captain Marvel solo film doesn't come out until the Summer of 2018, although she will probably appear in a couple Marvel movies before then.
With that in mind, we tried to come up with a mix of obvious and offbeat names for our Captain Marvel fantasy-casting list. The only thing they all have in common is that we'd love to see a Captain Marvel movie with them. Let us know what you think of our Captain Marvel casting picks, and leave your own in the comments.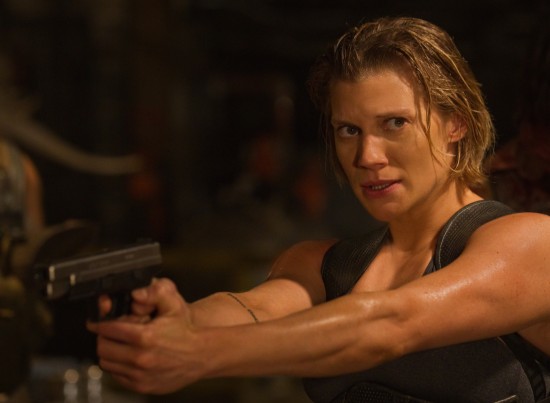 Katee Sackhoff
An obvious choice, but still a great one. Katee Sackhoff was rumored for Captain Marvel last year, long before Kevin Feige had even confirmed a Captain Marvel movie was coming, and no wonder. She may be a bit old for Marvel's taste — she'll be 38 in 2018 — but in our minds her badass attitude and perfect look are far more important.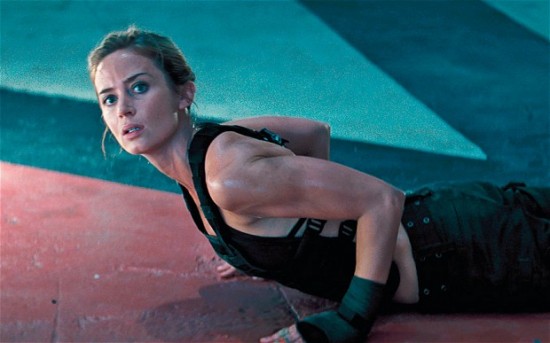 Emily Blunt
Emily Blunt has already flirted with the Marvel Cinematic Universe twice before. She was set to play Black Widow in Iron Man 2 before scheduling conflicts forced her out. And she was offered Peggy Carter in Captain America: The First Avenger but turned it down. Now that she's proven her action hero bonafides (and shown off her Marvel-worthy biceps) in Edge of Tomorrow, perhaps it's time for Marvel to give her another shot.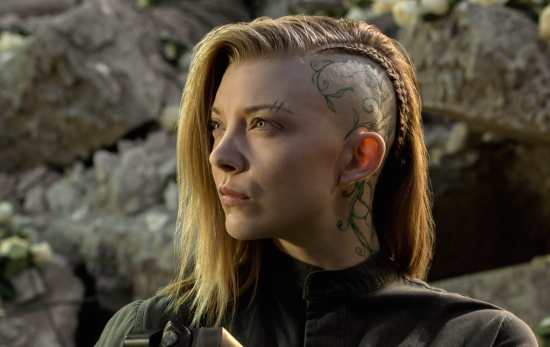 Natalie Dormer
Her Game of Thrones character may prefer to battle with words, not superpowers, but one look from Natalie Dormer and you know she's not one to be trifled with. Technically she's already part of the MCU thanks to a small role in Captain America: The First Avenger, but we'll pretend not to notice if Marvel will. Later this year, we'll get to see her in fighter mode as Cressida in The Hunger Games: Mockingjay.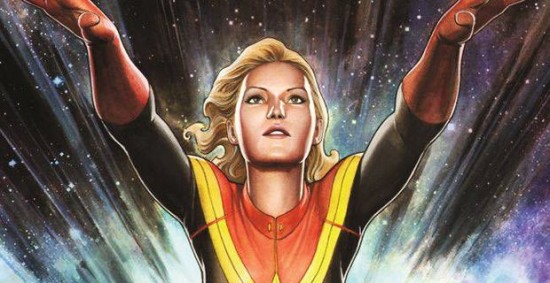 Our top 10 women who should play Captain Marvel continues...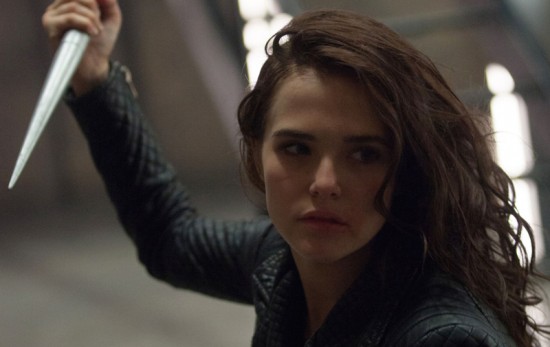 Zoey Deutch
Very few people caught Vampire Academy this February, but those who did were treated to a firecracker performance from a relative unknown. Zoey Deutch has personality in spades and even acquitted herself pretty nicely in the fight sequences. At 19, she's too young to play Carol Danvers right now... but she'll be 24 by the time Captain Marvel actually comes out in 2018.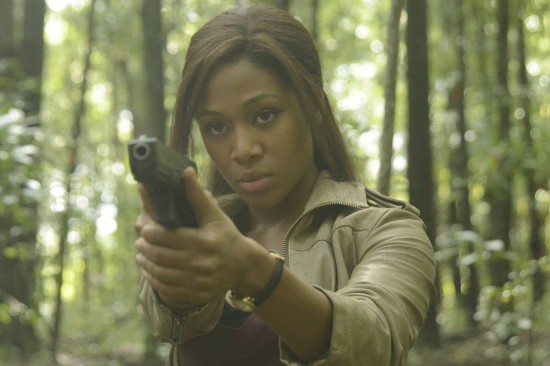 Nicole BeharieIf Nicole Beharie can make the ever-more-ridiculous plot turns in Sleepy Hollow feel believable, she should have no problem selling anything Marvel throws at her. Besides that, she's an immensely likable actress who comes across as rugged enough to save the world (despite her petite 5'1" frame) and fun enough to show us a good time while doing it.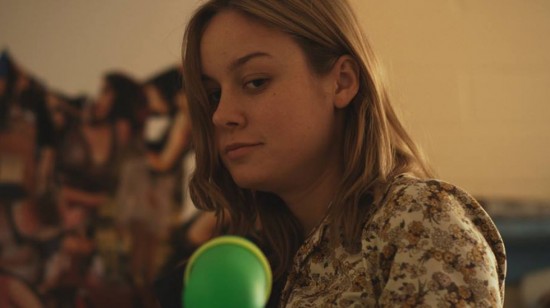 Brie Larson
Brie Larson's ready for the big time and has been for years. She's so good, she stole scenes in Don Jon with barely a word. All she needs is one Marvel-level project to launch her into the next level. Combine her believable heroism from Short Term 12 with her colorful attitude in Scott Pilgrim, and you've got the makings of a major superhero.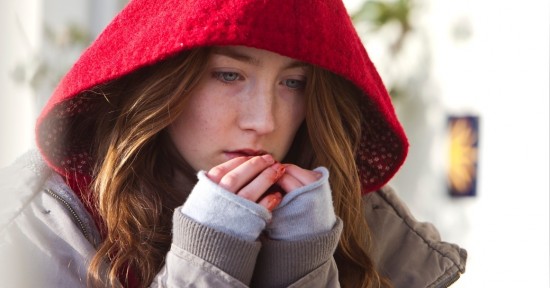 Saoirse Ronan
Saoirse Ronan's characters tend to be on the quieter side, but Captain Marvel could just be the thing to bring her out of her shell. She's already starred in a superhero movie, kind of. She played the titular super-soldier in Joe Wright's Hanna, and she did a bang-up job of it. That toughness should serve her well as a Marvel lead.
After the jump, find the conclusion of our top 10 women who should play Captain Marvel, alongside the runners up that didn't make our actress short list.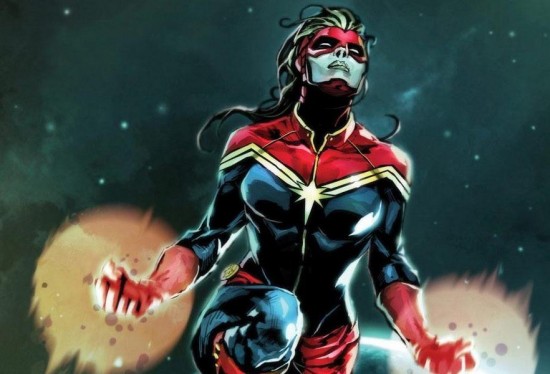 Below you can read the conclusion of our top 10 women who should play Captain Marvel, alongside the runners up that didn't make our actress short list.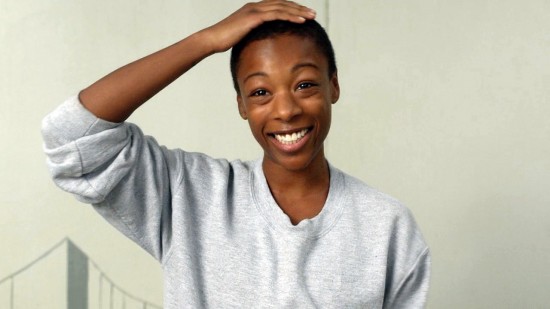 Samira Wiley
Samira Wiley is a standout among standouts in Orange Is the New Black. Her character Poussey has swagger to spare and a grin that could light up a movie marquee — perfect for Captain Marvel's bold, confident personality. But Wiley can make more serious material click, too, as we saw when her character took some unhappy turns in Season 2.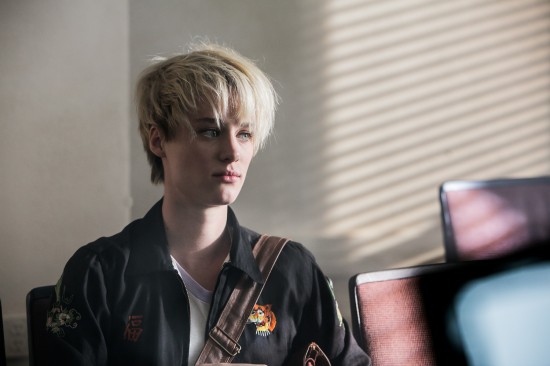 Mackenzie Davis
Her resume is brief, but Mackenzie Davis is on her way up. She made a small role memorable in What If, and even managed to be a rare bright spot in the mostly terrible That Awkward Moment. On AMC's Halt and Catch Fire, she plays an assertive, competitive woman who's not afraid to speak her mind. Sound like someone we know?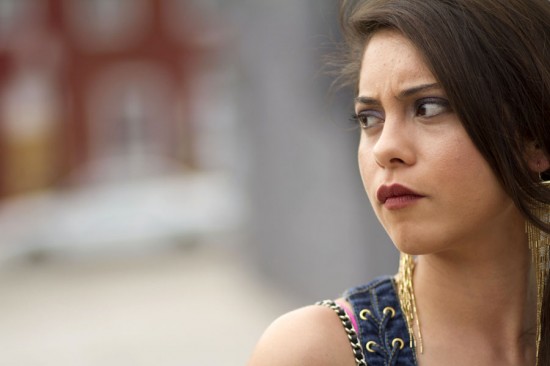 Rosa Salazar
At present, Rosa Salazar is likely the least famous name on the list. But her tough-yet-tender turn as Zoe on Season 3 of Parenthood and her goofy appearances for College Humor have established her as a talent to watch. Hollywood is starting to take notice – the Maze Runner producers recently tapped her for a big role in the sequel. Marvel should consider snapping her up before everyone else does.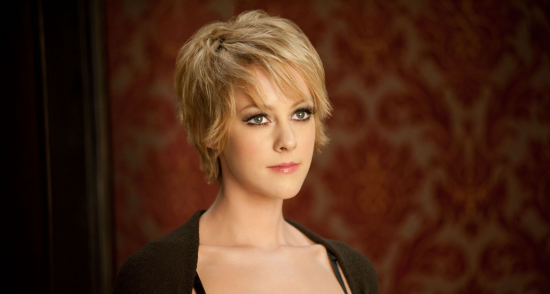 Runners Up Who Just Didn't Make Our Top 10 List
Here are some other actresses that we considered but didn't make the cut for whatever reason (too young, too old, already in a DC comic book property...etc):
Tatiana Maslany
Rosamund Pike
Claire Danes
Hailee Steinfeld
Abbie Cornish
Elizabeth Banks
Gina Torres
Jena Malone
Discuss: Who would you like to see as Captain Marvel and why?
If you liked this post, you might also like: