'Insidious Chapter 3' Teaser Trailer: Go Back Into The Further Once Again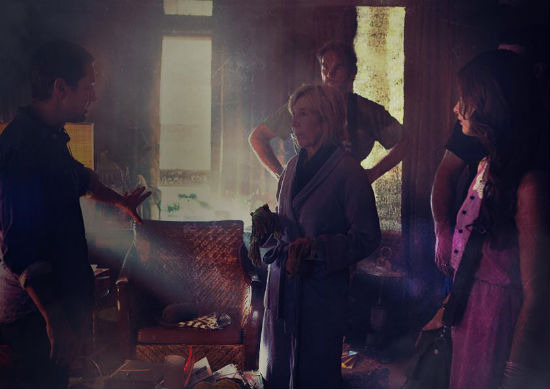 Chapter 3 in the Insidious saga hits theaters next year and your first trailer is here. Written and directed by Leigh Whannell, Insidious Chapter 3 is a prequel to the other two films, showing how ghost hunter Elise (Lin Shaye) learns about The Further, via the plight of a young father (Dermot Mulroney) and his daughter (Stefanie Scott). It's scheduled for release May 29, 2015. Watch the first Insidious 3 trailer below.
Here's the Insidious 3 trailer, via Facebook.
What's important to remember about this trailer is, despite it being over 2 minutes long, it's the teaser trailer. Most of it is set up to the montage at the end which is actually pretty terrifying for a trailer.
Though Whannell has written so many great horror movies, this is his directorial debut, and it looks like he did a bang up job with this one. The creepiness is lurking around every corner here. However, what'll truly measure if Insidious Chapter 3 is good or not will be its backstory. That's what made the first film so good, the way it created this huge mystery and other world called, The Further. Chapter 2 continued that story but gave so many answers, they came at the expense of the scares.
Insidious Chapter 3 hits theaters May 29. It stars Dermot Mulroney, Stefanie Scott, Lin Shaye, Angus Sampson and Leigh Whannell
The newest chapter in the terrifying horror series is written and directed by franchise co-creator Leigh Whannell. This chilling prequel, set before the haunting of the Lambert family, reveals how gifted psychic Elise Rainier (Lin Shaye) reluctantly agrees to use her ability to contact the dead in order to help a teenage girl (Stefanie Scott) who has been targeted by a dangerous supernatural entity.