ABC Making 'Bachelor Party' TV Series Based On 1984 Tom Hanks Movie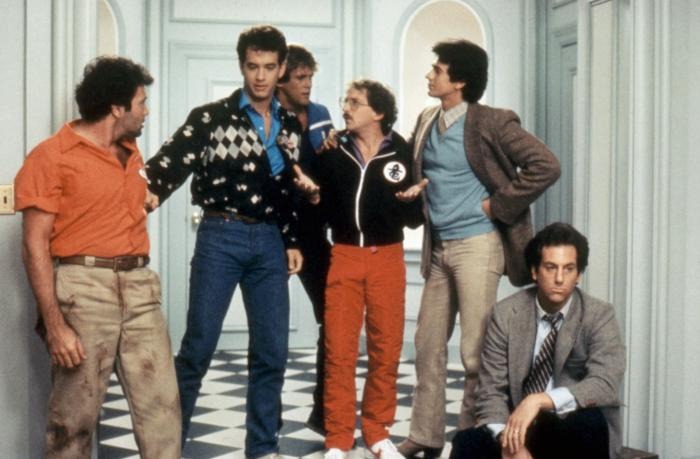 A few weeks ago, we got word that the 1988 Tom Hanks classic Big was being adapted for the small screen by Fox. Now ABC is also mining Hanks' resume for material, and has come up with a TV series based on the 1984 comedy Bachelor Party. If someone options Splash, we can officially call "TV shows based on '80s comedies starring Tom Hanks" a new hyper-specific trend.
Hit the jump for more on the Bachelor Party TV series.
The half-hour comedy centers around three couples: one just starting to fall in love, one on the verge of marriage, and one freshly divorced. The series will examine modern relationships and romance as the characters "experience the trial-by-fire that is the modern day, co-ed bachelor/bachelorette extravaganza." It's envisioned as an anthology, with each season centering on a different wedding party.
That doesn't sound like a premise that needs to be based on an old movie about Tom Hanks wrestling with temptation during an epic night out, but vintage properties reworked for television are the hot trend right now. In fact, the Bachelor Party TV series also fits into two other big current TV trends: romantic comedies, and anthology series. It's the latter aspect that most intrigues me, since we've seen multiple anthology dramas (True Detective, Fargo, American Horror Story) but not many anthology comedies.
New Girl writers JJ Philbin and Josh Malmuth co-created the Bachelor Party TV series, and will serve as executive producer and co-executive producer respectively. Also on board to executive produce are frequent New Girl director Max Winkler, New Girl star Jake Johnson, Jason Winer (The Crazy Ones), and Ranate Redford. Winer plans to direct the pilot, and he and Winkler will alternate directing duties thereafter.