The 'Frozen' Broadway Show Is Taking Its Time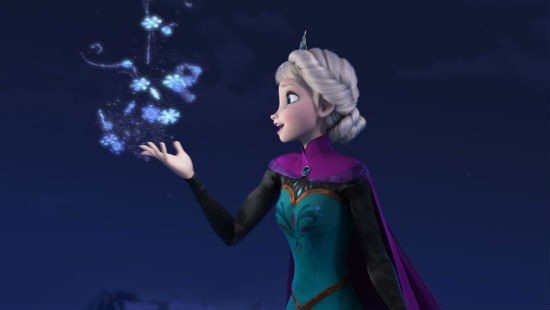 We're coming up on the one-year anniversary of Frozen in just a few weeks, which means we're also coming up on the one-year anniversary of Frozen diehards demanding more Frozen in any form they can get it. Disney, of course, has been happy to oblige. The animated adventure has already spawned a singalong, a making-of TV special, an ice show, and a Once Upon a Time plotline.
But one of the most highly anticipated Frozen follow-ups is the Frozen Broadway show, which hasn't come together quite yet. Though Thomas Schumacher, president and producer of the Disney Theatrical Group, says he's meeting with directors, he also stresses that it's better to be good than fast. Hit the jump for the latest on the Frozen Broadway show.
Before the movie came out and the hubbub began, we had a midnight screening with about five people from this office. I came out at 1:30 in the morning, and I texted John Lasseter and said, "When do we start?" Within about 60 seconds my phone rings, and it's John screaming because he's always wanted to try something onstage. There's something purely theatrical about the relationship between these two women [characters, Elsa and Anna]. You can see it.
It seems he's made some good progress since then, but he's taking care not to rush things.
My job is to corral the writers of the movie. I'm already talking to directors, and I have a design concept, and we have to begin to fashion this idea. It doesn't need to be fast. It needs to be great.
Disappointing as it may be for some Frozen fans to realize the wait isn't over, it's really encouraging to hear Schumacher stress quality over speed. If Schumacher really makes something good, that extra wait is unlikely to really hurt the show anyway. It took three years for The Lion King to jump from the screen to the stage, and that show has since become the highest-earning stage show of all time.
Besides, Disney has tons more Frozen-related plans in the meantime, including but not limited to theme park attractions, a book series, and a short film. No wonder the studio considers Frozen one of its top five franchises, even with Frozen 2 nowhere in sight.