'Powers' Trailer: Sharlto Copley Isn't Coping With Being Normal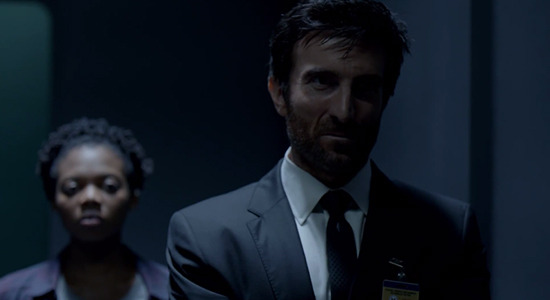 Here's the first Powers trailer, giving us the first really good look at the PlayStation Network adaptation of the comic book series from Brian Michael Bendis and Michael Avon Oeming. In the show, Sharlto Copley and Susan Heyward star as Christian Walker and Deena Pilgrim, two cops who specialize in cases involving "powers," or people with superhuman abilities. The ten-episode first season also stars Eddie Izzard, Noah Taylor, Olesya Rulin, Max Fowler, and Adam Godley. The pilot was directed by David Slade. Check out the footage below.
This trailer is not safe for work due to language.
Powers premieres on the PlayStation Network in December. Trailer via PlayStation.
Powers, an edgy dramatic series, follows the lives of two homicide detectives, Christian Walker and Deena Pilgrim, who are assigned to investigate cases involving people with superhuman abilities, referred to as "Powers." Set amidst today's paparazzi culture, Powers asks the questions, what if the world was full of superheroes who aren't actually heroic at all? What if all that power was just one more excuse for mischief, mayhem, murder, and endorsement deals?