Ben Affleck In Talks To Star In 'The Accountant' From 'Warrior' Director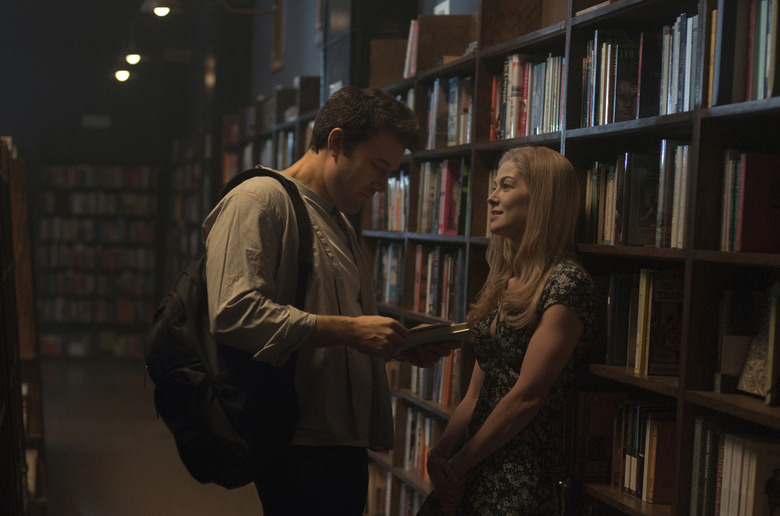 Ben Affleck is poised to enjoy big success with Gone Girl (above), which opens tomorrow night. Despite having a couple other projects on his plate he has now set a new starring role in another thriller. Affleck is in talks for The Accountant, about "an accountant who doubles as an assassin." Assuming things go to plan, the film will be directed by Gavin O'Connor (Warrior, Jane Got a Gun).THR reports Affleck's involvement with the project, which marks a big step forward for a film which has been slow to really get under way. The script by Bill Dubuque hit the Black List in 2011, and went into development at Sony for a while. That didn't work out. Now Warner Bros. has the film, and we know how WB and Affleck get on.
(For a bit of context, previous directors to flirt with the script include Mel Gibson and Ethan and Joel Coen. In 2013 Will Smith was also considering the film as a star vehicle, but that clearly didn't happen, either.)
In addition to Gone Girl, Affleck has shot Batman v Superman, and will probably have more work to do on that film before it opens on March 25, 2016. Affleck is also directing and starring in Live By Night, based on the book by Dennis Lehane. Sienna Miller, Zoe Saldana, and Elle Fanning all have roles in that one, too.
And O'Connor still has Jane Got a Gun coming out, which he directed after Lynne Ramsay walked away. He's also been linked to the Tell No One remake, which now has Liam Neeson as possible star, and is attached to make Massacre in the Himalayas, which I want to see based on title alone.
Producers on The Accountant include Lynette Howell and Mark Williams of Electric City Entertainment, Kevin Scott Frakes, Lynette Howell, Raj Brinder Singh and Mark Williams, and Drew Crevello and Jon Gonda are the Warner Bros folks overseeing at the studio.
Ben Affleck The Accountant