New 'Jupiter Ascending' International Trailer & Poster: The Wachowskis Showcase Even More Sci-Fi Action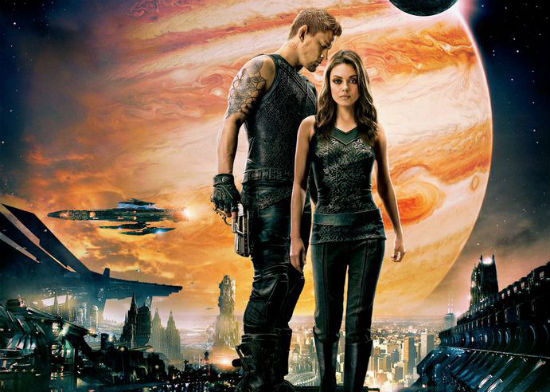 When 2014 began, many of us thought Jupiter Ascending would be one of the coolest films of the year. We eagerly anticipated its summer release date. As that date drew closer and closer, however, it was pretty obvious something was happening. Warner Bros. bumped the sci-fi film by Andy and Lana Wachowski to February of 2015. Was this a cry for help or just a delay for something awesome? We still don't know. But a new Jupiter Ascending trailer might offer a clue. It's filled with new footage that expands the scope of the film and intensity of the action even more. Check it out below along with a new poster.
Thanks to Empire for the heads up on this new Jupiter Ascending trailer.
International Jupiter Ascending Trailer
Nine months ago, I named Jupiter Ascending one of my most anticipated films of 2014. This trailer just bolsters that anticipation. Sure, it looks very CG, but if the action and emotion drive it, that won't matter. I'm so on board for this one it's not even funny. Is February here yet?
Here's a new poster too: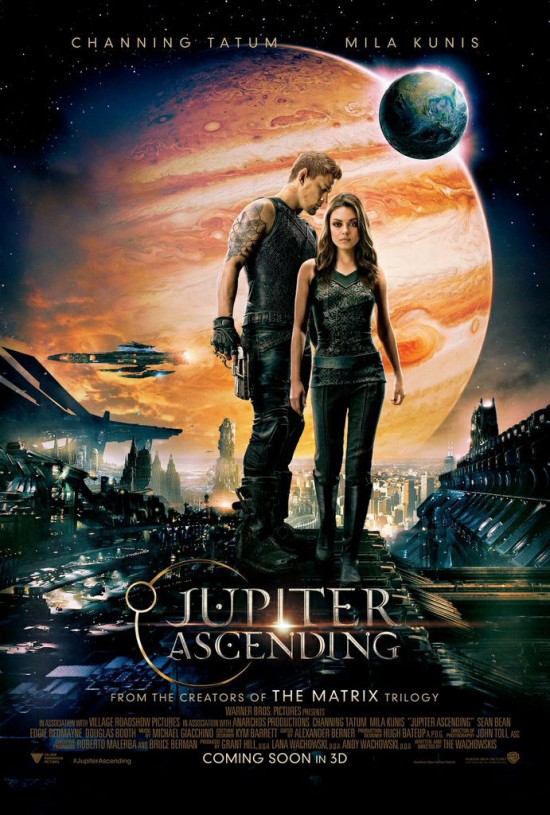 Jupiter Ascending opens February 6, 2015 in theaters everywhere. Here's the official plot synopsis:
Channing Tatum and Mila Kunis star in "Jupiter Ascending," an original science fiction epic adventure from filmmakers Lana and Andy Wachowski (The Matrix).
Jupiter Jones (Kunis) was born under a night sky, with signs predicting that she was destined for great things. Now grown, Jupiter dreams of the stars but wakes up to the cold reality of a job cleaning other people's houses and an endless run of bad breaks. Only when Caine (Tatum), a genetically engineered ex-military hunter, arrives on Earth to track her down does Jupiter begin to glimpse the fate that has been waiting for her all along—her genetic signature marks her as next in line for an extraordinary inheritance that could alter the balance of the cosmos.