Superhero Bits: Gotham, Wolverine, Daredevil, Flash, Arrow, The Avengers, Captain America 2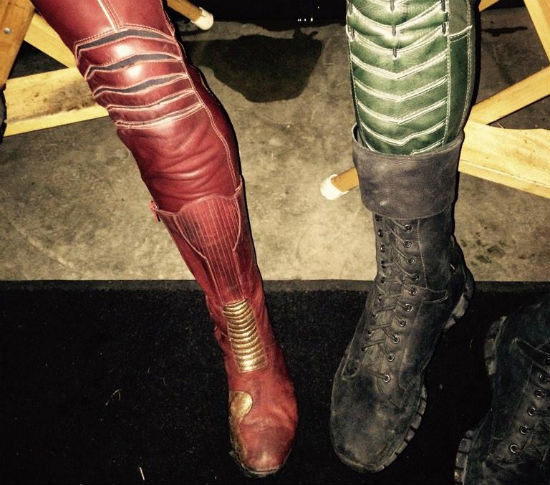 Where can you take a college course on the Marvel Cinematic Universe? How does the Daredevil movie relate to the Netflix TV show? How were the ratings on Gotham and Agents of S.H.I.E.L.D? Which popular Marvel Studios movie is going backward and getting a comic book adaptation? Did Ultron himself, James Spader, enjoy Comic-Con? Is there a city trying to get a life-size statue of Wolverine? Does CinemaSins really have a problem with Captain America: The Winter Soldier? Read about all this and more in today's Superhero Bits.
Hanging with @grantgust — pic.twitter.com/7HytlPuE4M

— Stephen Amell (@StephenAmell) September 24, 2014
The Flash and Arrow, on set together.
The University of Baltimore is offering a class on the Marvel Cinematic Universe.
Cool new X-Men Days of Future Past Blu-ray featurette via IGN.
Nearly 8 million people watched the premiere of Gotham.
Everyone wrong with the awesome Captain America: The Winter Soldier. Oh, CinemaSins.
Speaking to AdWeek (via SHH), The CW President Mark Pedowitz teased that Arrow and The Flash will show other characters for potential breakouts.
#Superman at Russell Industrial: Set photo or fan art? Aren't sure, but it's too awesome not to share! #HenryCavill pic.twitter.com/q0HsWVVmUr

— Henry Cavill (@HenryCavillONL) September 21, 2014
It's unclear if this is actually an image from Batman v Superman or not but, it's a cool idea none the less.
Check out a new TV spot for The Flash, which is coming on October 7.
Due to the amount of graphics and images included in Superhero Bits, we have to split this post over TWO pages. Click the link above to continue to the second page of Superhero Bits.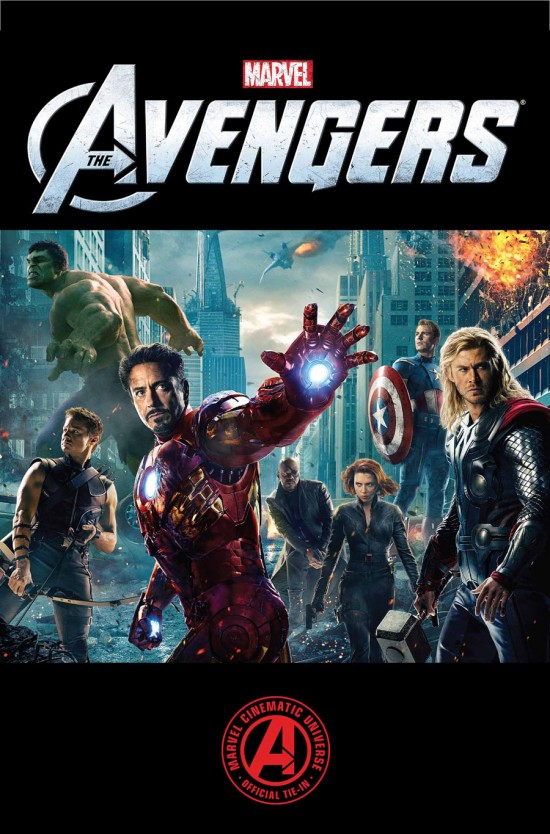 This December, Marvel will make a comic book adaptation of Joss Whedon's The Avengers.
So what happened on the premiere of Agents of S.H.I.E.L.D season 2? Read the Comic Book Movie recap here, which premiered to mediocre ratings.
James Spader talks a little about playing Ultron, and a lot about Comic-Con on The Tonight Show.
Harry Lennix is pretty excited for Batman v Superman: Dawn of Justice.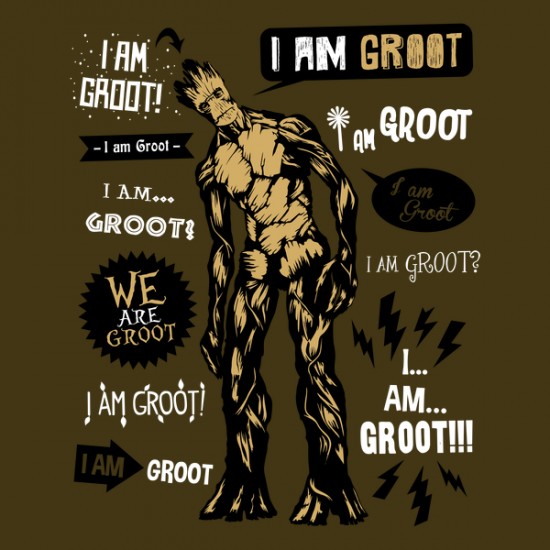 The famous quotes of Groot t-shirt.
Edmonton is trying to get a life-size statue of Wolverine.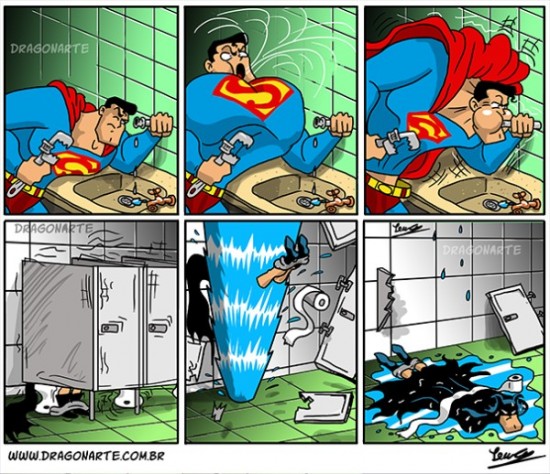 Dragonart (via Geeks Are Sexy) posted this funny Superman/Batman comic.
The head of Marvel TV Jeph Loeb crapped on the Daredevil movie in regards to the TV show.