Jeremy Renner Isn't Gunning For A Hawkeye Standalone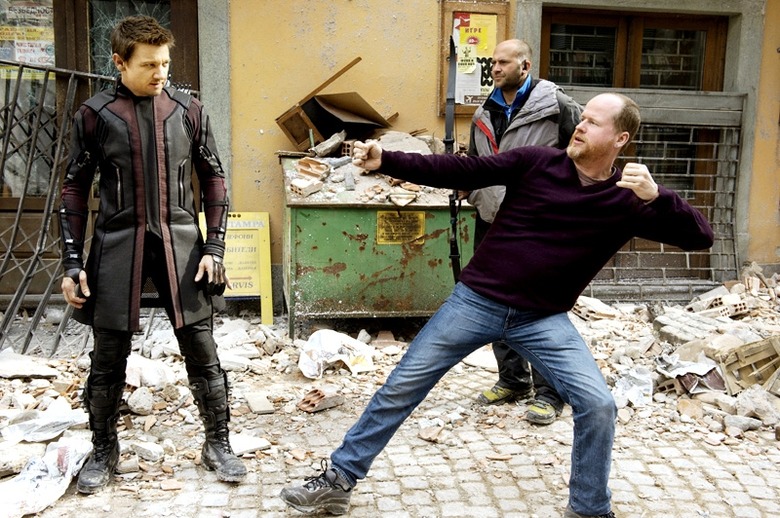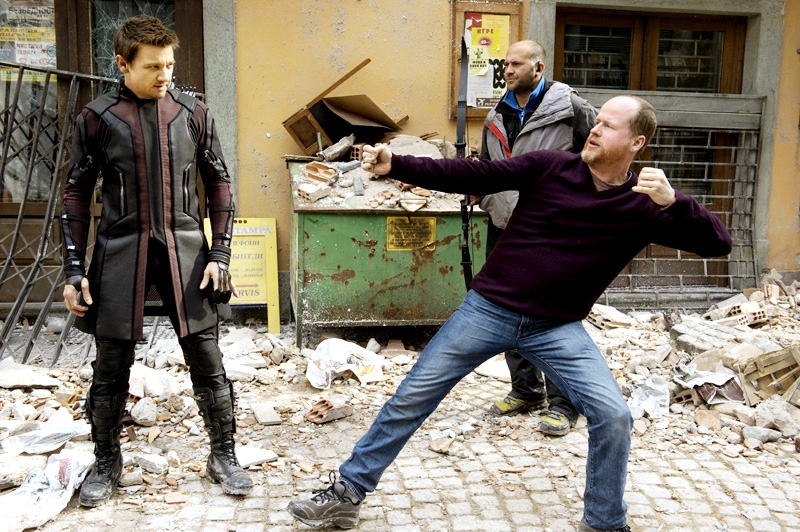 For many stars, a Marvel contract means the possibility of a standalone movie, or several of them. Robert Downey Jr. has had three already, and Chris Evans and Chris Hemsworth have had two each. Even Scarlett Johansson has been happy to play up the Black Widow movie rumors, though Kevin Feige's been dragging his feet about confirming anything just yet.
But there hasn't been much chatter about a potential Hawkeye solo film — and Jeremy Renner, for one, seems totally okay with that. Instead, he's looking forward to showing off his archery skills in Avengers: Age of Ultron and probably (wink, wink) Captain America 3. Hit the jump to read the new Jeremy Renner Hawkeye movie comments.
At this point, Renner paused to wink at the camera not once but twice. We're talking hammy cartoon-style winks, here. Seriously, see the video below. Hawkeye hasn't officially been announced for a Captain America 3 appearance (previously, Renner has just said he's heard "rumblings") but the exaggerated mugging suggests he knows something juicy.
Renner previously caused a stir among fans when he admitted he wasn't happy with Hawkeye's role in the first Avengers, leading some to speculate that he might get recast. However, he seems to have made his peace with that project now.
Ultimately Joss, I think, was realizing that he's doing the impossible by having to write The Avengers. [...] And the only way he could do it and have me in the movie with any sort of sizable part, is to [have me be] the bad guy, essentially, and not Hawkeye. It's a tough introduction to the character. It's not what we talked about and got me excited about doing the movie. But that's fine.
It's especially fine with Renner now that he's getting the Hawkeye story he wanted after all, in Avengers: Age of Ultron. "Pretty much what we talked about for the first one is what we're able to put into the second one. And tenfold," he said. "It even has more weight, and it's great because of it."
Avengers: Age of Ultron opens May 1, 2015. Captain America 3 is set for May 6, 2016.