'V For Vendetta' Director James McTeigue Boards 'Alien Sleeper Cell'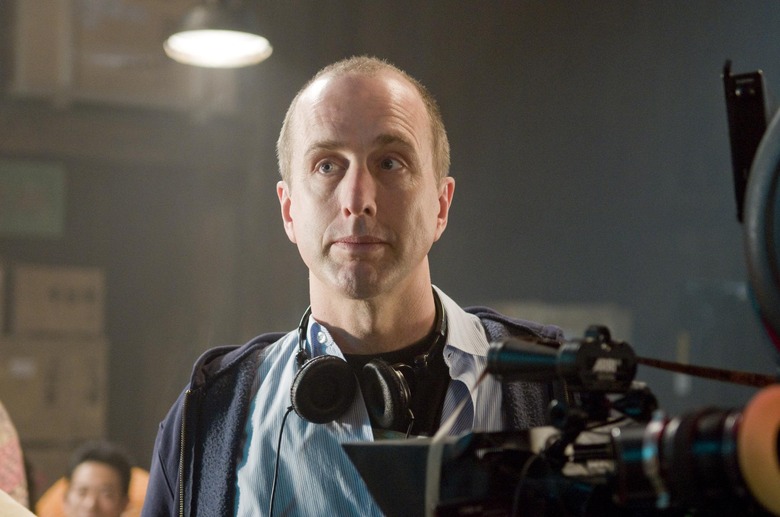 The first and last time we heard about Alien Sleeper Cell was way back in 2011, when we heard the project had been put into development. Truth be told, it's been so quiet in the years since then that we basically forgot it existed at all.
But it does, and now, at long last, it's taking a major step forward. James McTeigue (V for Vendetta) has just signed on to direct the sci-fi thriller. Hit the jump for more about the Alien Sleeper Cell director.
Morgan Davis Foehl wrote the script based on a concept by executive producer Felipe Linz. Adrian Askarieh, who's just coming off of Hitman: Agent 47, will produce. Foehl is a former editor who's worked on FX's Rescue Me and the Adam Sandler vehicles Click and I Now Pronounce You Chuck and Larry. He recently scripted the Michael Mann thriller Blackhat, starring Chris Hemsworth.
McTeigue got his start as an assistant director on films like Street Fighter and Dark City. His work with the Wachowski siblings on the Matrix trilogy led to his making his directorial debut on 2005's V for Vendetta, which the Wachowskis produced.
Unfortunately, he's been unable replicate the same level of critical or commercial success since then. His sophomore effort, 2009's Ninja Assassin, landed with a dull thud, and 2012's The Raven didn't fare any better.
But he'll have a chance to turn things around soon. In addition to Alien Sleeper Cell, he also has Survivor, a thriller starring Milla Jovovich, Pierce Brosnan, and Emma Thompson, coming out in the near future.