'22 Jump Street' Outtakes Show Jonah Hill And Channing Tatum Exploring Their Hallucinations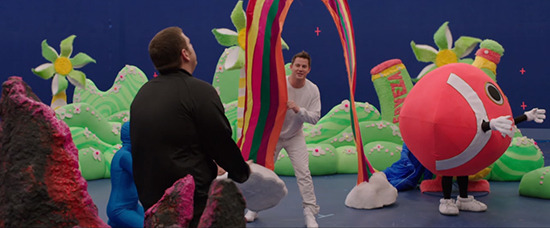 We knew that Phil Lord and Chris Miller shot a lot of extra material for 22 Jump Street, and that a good chunk of it is going to be on the Blu-ray release of the movie. (The Blu will also supposedly feature a much shorter version of the film, the 10-minute "serious" edit.) If you can't wait a couple more months to see all the extra shenanigans that didn't make the theatrical cut of the film, check out this clip of 22 Jump Street outtakes. 
MTV has this video montage. Too bad about the beeps. As always, Nick Offerman steals it all.
Here's what the directors said about the blu release a couple months back:
Miller: The blu-ray is going to have like 45 minutes of scenes that we thought were funny, but couldn't fit into the structure.
Lord: And there was some stuff that was story things that didn't have a lot to do with Channing and Jonah. What we learned in testing was anytime those guys were apart, all anyone wanted to see was them back together. That dominated the movie. There are some really beautiful scenes with other characters that are going to be on the DVD and Blu.
Miller: This is literally 45 minutes of footage.
Lord: Plus we did an extra thing. As an experiment, we said "what if we took out anything that was supposed to be a joke, and see how much movie is left." And have it be just story.
Miller: It was 10 minutes long. It's a weird conceptual piece.
22 Jump Street will be available on digital platforms on October 28, and Blu-ray and DVD on November 18. The disc features "over 100 minutes of bonus footage on the Blu-ray disc, including over 20 deleted scenes, plus featurettes and the "Joke-a-Palooza."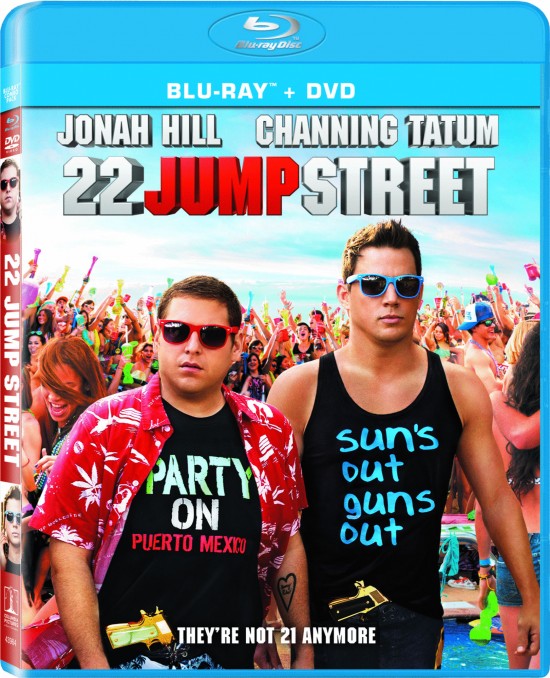 After making their way through high school (twice), big changes are in store for officers Schmidt (Jonah Hill) and Jenko (Channing Tatum) when they go deep undercover at a local college. But when Jenko meets a kindred spirit on the football team, and Schmidt infiltrates the bohemian art major scene, they begin to question their partnership. Now they don't have to just crack the case—they have to figure out if they can have a mature relationship. If these two overgrown adolescents can grow from freshmen into real men, college might be the best thing that ever happened to them.