'Foxcatcher' Trailer: There Are Some Psychological Issues To Take Care Of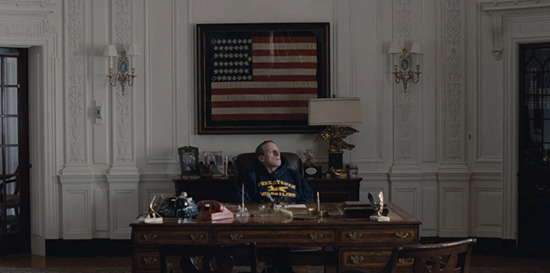 Here's another terrific new Foxcatcher teaser. Bennett Miller's new film is based on a true story about a wealthy guy (Steve Carell) who builds a facility to train wrestlers in the hope of winning gold at the 1988 Olympics. The wrestler he pinned his hopes upon, played here by Channing Tatum, was the younger brother of a more successful grappler, played by Mark Ruffalo. And it seems like the younger guy had some problems. In fact, it seems like a couple people have problems. We'll leave it at that.
The marketing push for the movie so far has been all about setting up broken characters and some really heavy atmosphere, and this new Foxcatcher teaser continues in that mode. There's little hint of where the story goes, but based on the way this teaser is cut, you know it won't end well.
Foxcatcher opens on November 14. Trailer via IMDB.
When Olympic Gold Medal winning wrestler Mark Schultz (Channing Tatum) is invited by wealthy heir John du Pont (Steve Carell) to move on to the du Pont estate and help form a team to train for the 1988 Seoul Olympics at his new state-of-the-art training facility, Schultz jumps at the opportunity, hoping to focus on his training and finally step out of the shadow of his revered brother, Dave (Mark Ruffalo). Driven by hidden needs, du Pont sees backing Schultz's bid for Gold and the chance to "coach" a world-class wrestling team as an opportunity to gain the elusive respect of his peers and, more importantly, his disapproving mother (Vanessa Redgrave).
Flattered by the attention and entranced by du Pont's majestic world, Mark comes to see his benefactor as a father figure and grows increasingly dependent on him for approval. Though initially supportive, du Pont's mercurial personality turns and he begins to lure Mark into an unhealthy lifestyle that threatens to undermine his training.