'Amityville: The Awakening' Trailer Opens A New Chapter Of An Old Franchise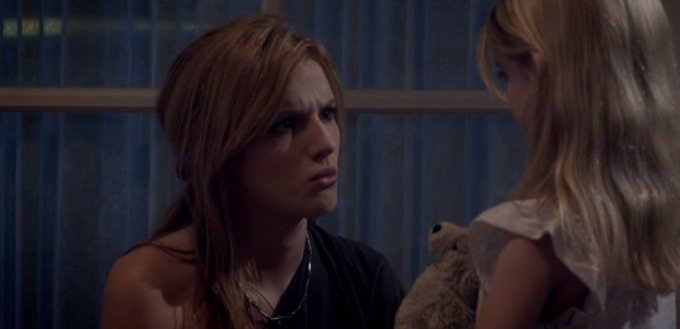 35 years after it scared away the Lutzes, 112 Ocean Avenue continues to welcome new residents in Amityville: The Awakening. This time around, the poor fools are single mom Joan (Jennifer Jason Leigh) and her three kids: pouty Belle (Bella Thorne), cutesy Juliet (McKenna Grace), and coma-struck James (Cameron Monaghan).
As always, the family starts out optimistic about their new digs. It's near some excellent medical facilities, all the better to treat James's illness. Then, as always, bizarre things start happening. Watch the first Amityville: The Awakening trailer after the jump.
The Awakening turns out to be a very literal subtitle, since it apparently deals with James's supernatural awakening. That's a new spin on this old franchise, though the coma thing has been done in a few other places already.
His sister Belle seems most rattled by this particular haunting, especially once a kid at school explains to her the sordid history of her new home. If only people in horror movies would learn to do a quick Google search before signing the paperwork and booking the U-Haul. Or better yet, they could start dealing with honest realtors who don't make a living selling obviously super-haunted houses to out-of-town dupes.
Amityville: The Awakening is the twelfth installment in the Amityville franchise, and the first to open in theaters since 2005. (The last two entries went straight to video.) Only time will tell whether this one successfully revives the franchise, but so far, frankly, it doesn't look too promising. The trailer is full of spooky imagery, but all of it looks terribly familiar. Worse, it also does a poor job of building any real dread. Maybe the full-length film will be better.
Amityville: The Awakening opens January 2, 2015, which is not a release date that inspires much confidence. Kurtwood Smith, Taylor Spreitler, and Thomas Mann also star. Franck Khalfoun directed, and Jason Blum produced.