Superhero Bits: Batman V Superman, Flash, Black Panther, Sin City 2, Guardians Of The Galaxy, Captain Marvel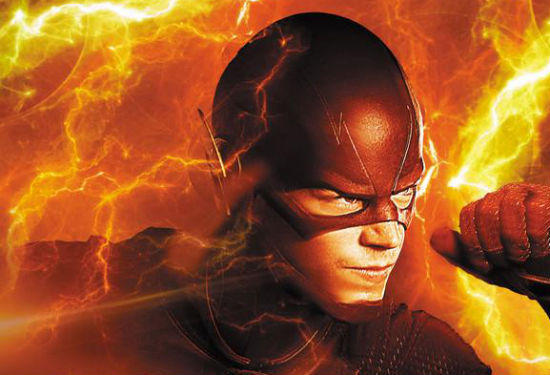 Does Kevin Feige hear your pleas for a Black Panther and Captain Marvel movie? Which villain has been cast in Arrow? Can you watch the Sin City: A Dame to Kill For premiere in 3D? What does Frank Miller think of movies based on his comics? How many heroes will be part of the Justice League movie? Would Alfred Molina come back to play Doc Ock? Read about all this and more in today's Superhero Bits.
Kevin Feige spoke to IGN, acknowledging that he knows fans want Black Panther and Captain Marvel movies.Arrow just cast actor Matt Ward to play the villain Komono, read more at Entertainment Weekly.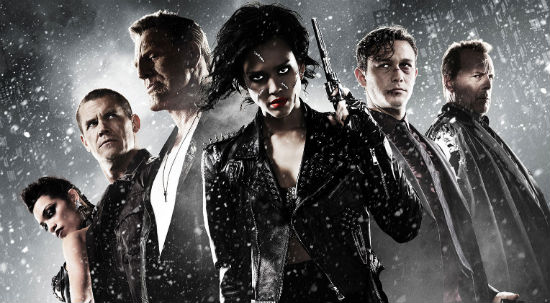 The Sin City: A Dame to Kill For Hollywood premiere is tonight and, if you click above, you can watch it in 3D (if you have a capable monitor or TV). If it doesn't work, troubleshoot here.
A bunch of new photos from the set of Batman v Superman: Dawn of Justice include Holly Hunter and Henry Cavill in the suit. More here.
I feel like I just saw this Paul Rudd movie last year and it was called All Is Bright. #AntMan pic.twitter.com/cPWifMYYZ3

— Angie J. Han (@ajhan) August 19, 2014
Great tweet by Angie referencing the first Ant-Man photo, at this link.
In an interview with Playboy (via CBM) Frank Miller commented on a bunch of comic book movies based on his work.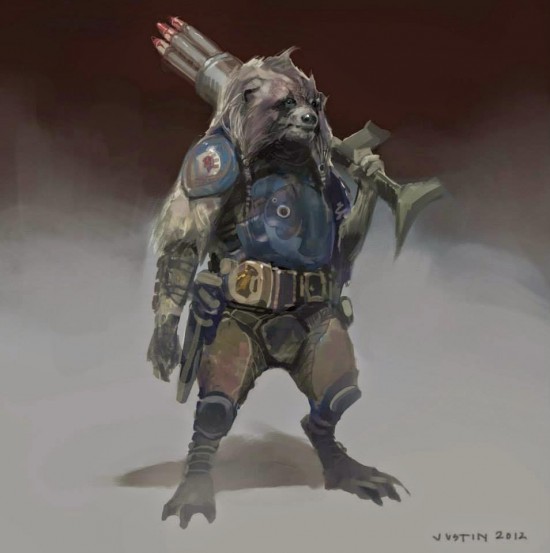 Awesome Rocket Raccoon concept art by Justin Sweet via Film Sketchr. See many more, including Groot, Drax and Gamora, there;
Badass Digest has some interesting thoughts on which superheroes will see in Justice League and when we'll see others. Potential spoilers.
Due to the amount of graphics and images included in Superhero Bits, we have to split this post over TWO pages. Click the link above to continue to the second page of Superhero Bits.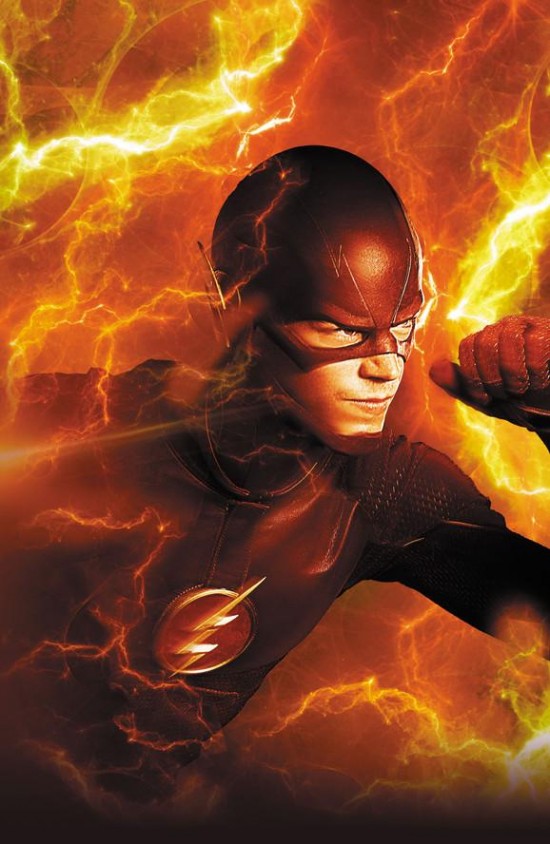 This is the cover of an upcoming Flash comic that fits in with the TV show. Read more at Comic Book Movie.
Speaking to Comic Book Resources (via CBM), Arrow executive producer Andrew Kreisberg said Warner Bros. has plans for Harley Quinn moving forward.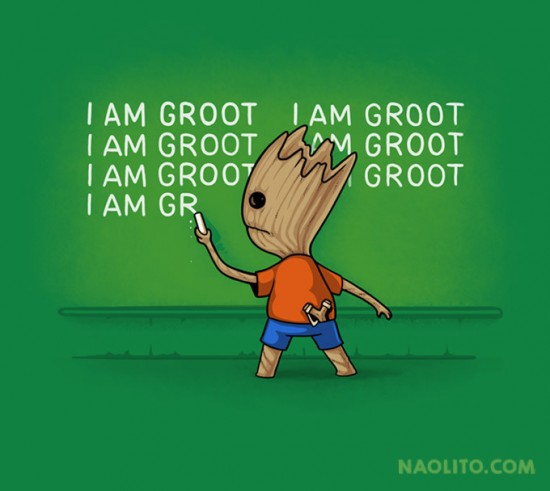 Naolito has this clever Groot shirt on sale.
Speaking to Collider, Alfred Molina talked about how much he loved playing Doc Ock in Spider-Man 2 and expressed interest in coming back.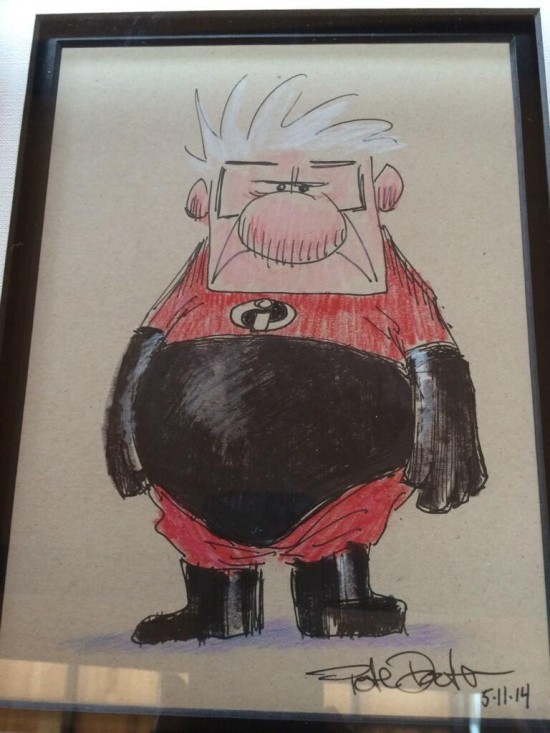 Via Reddit, Up director Pete Docter drew Carl from Up as Mr. Incredible.
Huge cache of Rocket and Groot fan art on IO9.
It's on! RT @warnerbrostours: Light it up – the #WBBatmanExhibit sends the signal from Stage 16! #Batman75 pic.twitter.com/He7AIcJekE

— Warner Bros. (@warnerbros) August 19, 2014
The Batsignal goes up on the Warner Bros. lot.
More news on some outdoor shooting on Batman v Superman.