'The Strain' Officially Renewed For Season 2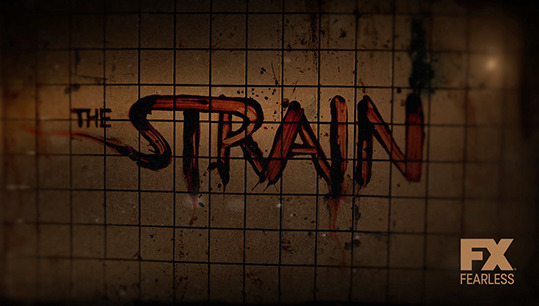 Last week there was unofficial word that FX would renew The Strain for a second season. Now the network has given the actual season order, and The Strain will have a 13-episode follow-up to its first season. Guillermo del Toro and Carlton Cuse are exec producers on the Sunday-night show, which follows the infection of New York City by an ancient form of vampirism that is spread like a viral pandemic. 
EW reports the renewal. The first season of The Strain, which is based on books written by del Toro and Chuck Hogan, is halfway through its run, with seven episodes left to air. This first season will be released on Blu-ray on December 2. The show's cast includes Corey Stoll, David Bradley, Jim Watson, Mía Maestro, Kevin Durand, Jonathan Hyde, Richard Sammel, Sean Astin, Jack Kesy, Natalie Brown, Miguel Gomez, and Ben Hyland.
Ratings for the show have been excellent, averaging 4.5m in first-run, and climbing to 11m across repeats and digital playback.
FX Networks CEO John Landgraf said,
We've never had any doubts about The Strain. It is thrilling when you have a show that is a creative and commercial hit, which is a rare accomplishment in this increasingly crowded marketplace. We look forward having it on FX for as long as Carlton, Guillermo and Chuck Hogan need to tell this epic tale.
Guillermo del Toro said,
I am thrilled! Another season to spread the virus! Working with Carlton, Chuck and FX has been immensely rewarding and we have such sights to unveil in the upcoming episodes — the blood hits the fan on this one, mankind becomes an endangered species.