Rex From Disneyland's Original Star Tours To Appear In 'Star Wars Rebels'?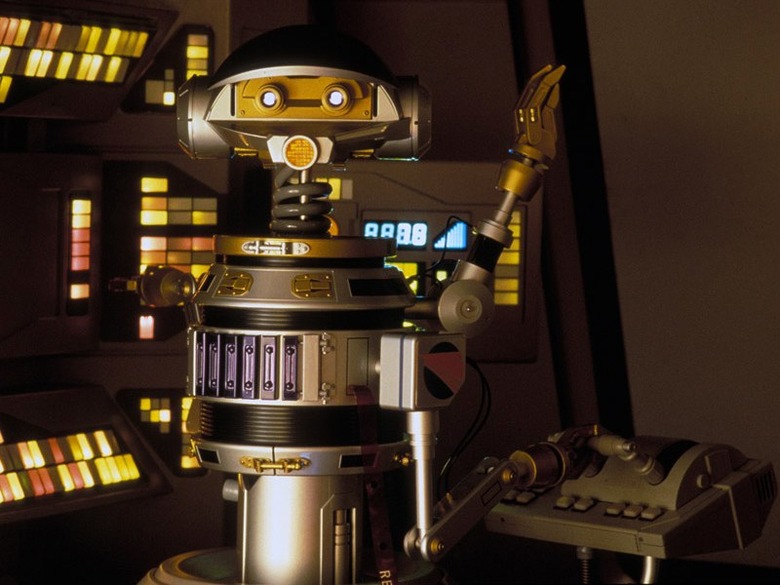 I remember when the Star Tours ride first opened in 1987 (am I old?) they had a ABC Magical World of Disney special which focused on the attraction. And when I finally got to ride the attraction, it was just as magical as I had imagined, taking us on a tour of a galaxy far far away at the same time as the climactic moments of the Star Wars. While many of the lands, characters and worlds we saw on the tour were familiar from the original trilogy, one big Disneyland addition was a RX-Series pilot droid named Rex, voiced by Comedian Paul Reubens (aka Pee Wee Herman).
Rex was annoying but lovable, characteristics of George Lucas post-Empire galaxy. When Star Tours was recently revamped, Rex was removed as the pilot and replaced by C-3PO (the new tour was originally supposed to be guided by an AC-38 droid named Ace, but George Lucas came up with a story reason to put C-3PO at the helm). Rex couldn't be the droid pilot of the new Star Tours because the adventure is set decades earlier during the prequel story era. While in the waiting queue, you can see an RX-24 unit sitting outside a crate was marked as defective.
But it looks like the annoying yet lovable Rex might be returning to the Star Wars universe in the Star Wars Rebels television series. Hit the jump to read about Rex Star Wars Rebels details.
The following was found by EndorExpress in a new book titled Star Wars Rebels: Head-to-Head which profiles characters and vehicles from the new television series: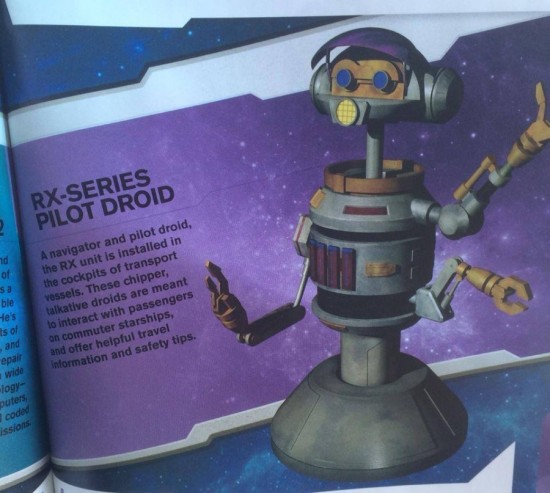 It is unknown if all of the RX-series pilot droids sound like Rex or if Paul Reubens is returning to once again voice the character, but its all very possible. I was told that we'll see a lot of unexpected character and voice actor returns in Rebels, and Reubens recently played Pavel in Disney XD's animated TRON: Legacy series — so its very likely. In 2011, Reubens was asked about how he felt about being removed from Star Tours:
Rex has never appeared in any Star Wars canon outside of the park's Star Tours attraction, so this would be a first. Its a lot a great callback to the millions that went on the original Star Tours over the many years of operation. According to the Star Wars Encyclopedia, RX-24's flight during the Star Tours ride "proved something of a harbinger for the future of the Star Tours travel agency. Within months of the Battle of Endor, accidents and poor management drove the company to go out of business." So Rex is no longer in the space` tour business, now piloting other transport vessels.
And I leave you with the original ABC special promoting the opening of Star Tours at Disneyland: