Superhero Bits: Batman V Superman, Fantastic Four, Sin City 2, Aquaman, Groot, Wonder Woman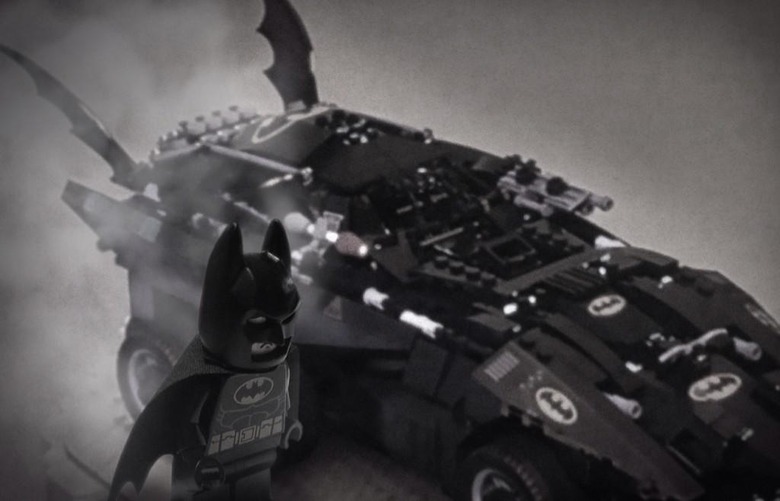 How should the Batman v Superman Comic Con teaser have ended? What is Michael B. Jordan saying now about Fantastic Four? Is Jason Momoa fed up with being asked about Aquaman? What extras are on the 25th anniversary Blu-ray of Batman? Did Olga Kurylenko read for the part of Wonder Woman? Want to see a Sin City: A Dame to Kill For commercial that was rejected from TV? How about an awesome art print from the sequel? Has Katee Sackhoff talked to anyone at Marvel about playing a role? Read about all this and more in today's Superhero Bits.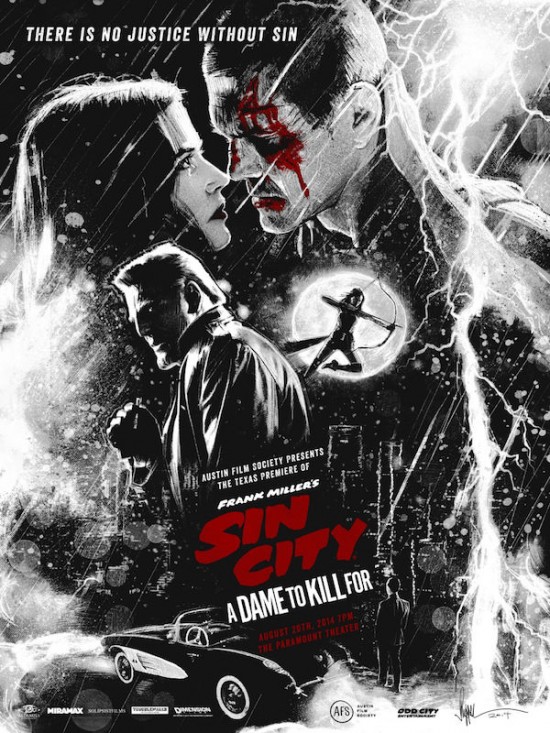 That's not an official one sheet. It's a Odd City Sin City: A Dame to Kill For Poster by Paul Shipper. It's for a special screening in Austin which you can read about here and leftovers will go on sale at Odd City Entertainment next week.
How is Guardians of the Galaxy going to do at the box office?
I took this on my iPhone, sort of. #Batman #LEGO #Hashtags pic.twitter.com/vLZuQ9LRwu

— Christopher Miller (@chrizmillr) August 14, 2014


Lego Movie co-director Chris Miller recreated the Batman v Superman photo in Lego.Variety somehow thinks Guardians of the Galaxy increases Marvel's chances at releasing a bomb.
The How it Should Have Ended team take on the Batman v Superman San Diego Comic-Con teaser trailer.
Warner Bros. has won a lawsuit about the Catwoman device in The Dark Knight Rises.
Cinema Sins tackles the first Sin City.Michael B. Jordan talked to The Source (via Comic Book Movie) about his role in Fantastic Four. Here's a piece on how it's different and similar to the past:
Yeah man it's been a lot of fun. Johnny Storm is such an iconic character. There's a lot of personality traits and things to him that people are really going to look forward to seeing. Got a lot of original Johnny stuff in there and then you have – not a NEW take but a fresh take. We have a different take on different things as well. I could go on and on about it but I think it's something that people will enjoy.
Cool featurette on DC about Bear McCreary composing Constantine.
When Ant-Man kicks off production next week, he does so in San Francisco.
Due to the amount of graphics and images included in Superhero Bits, we have to split this post over TWO pages. Click the link above to continue to the second page of Superhero Bits.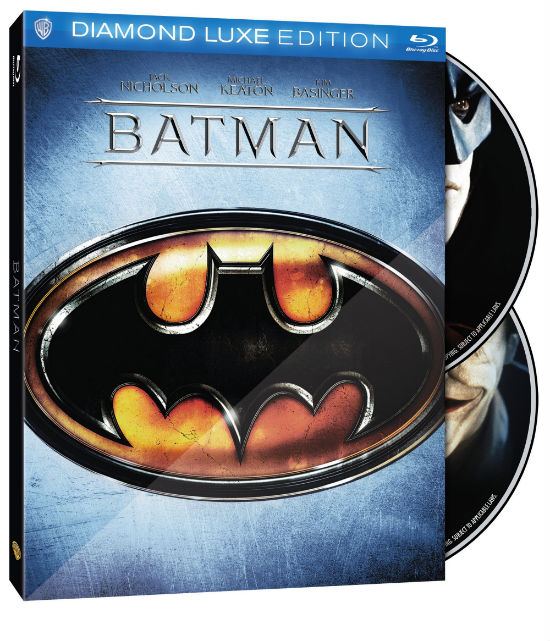 This is the special 25th anniversary Blu-ray of Batman, out November 11. Read the full list of features, which includes a new documentary, here.
GiveMeMyRemote (via Comic book Movie) talked to David Mazouz, the young Bruce Wayne, from Gotham.DesdeHollywood (via CBM) asked Olga Kurylenko if she tested for Wonder Woman. She doesn't say, but says she thought about it.Moviefone premiered a TV spot for Sin City: A Dame to Kill For that ABC rejected because there's almost some Eva Green nudity in it.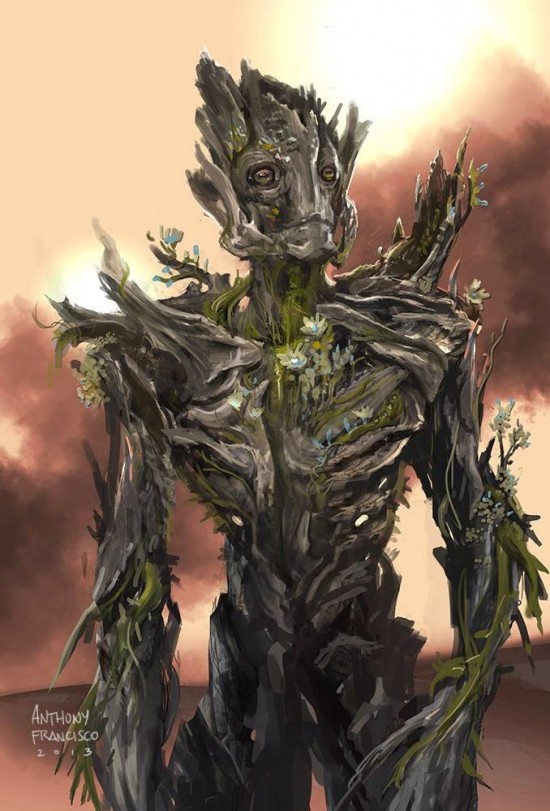 Anthony Francisco did this Groot concept art for Guardians of the Galaxy, via Guard the Galaxy.
Watch this really weird deleted scene from The Amazing Spider-Man 2 that takes place in the morgue.
Jason Momoa recently posted this on Instagram. I guess he doesn't like being asked about playing Aquaman.
Though she's teased stuff like this in the past, Katee Sackhoffset the record straight about her and Marvel superheroes:
As of this moment, I have not sat down with anybody from Marvel for any role specifically. But that doesn't necessarily mean that something with Marvel is completely off the table for the future.