Vin Diesel Continues To Mess With Marvel Fans By Teasing 'The Inhumans'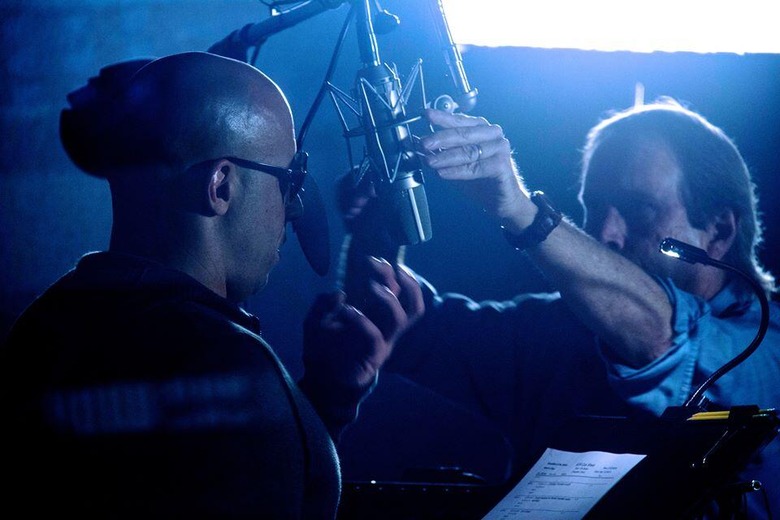 Just when you thought the saga between Vin Diesel and Marvel was over, he pulls us back in. Who can forget last summer when Diesel told the world he'd been called into Marvel Studios for a meeting? He then teased various different announcements culminating in the revelation he was voicing the tree character Groot in Guardians of the Galaxy. All questions seemed to be answered.
But now, the actor is at it again. Diesel took to his Facebook page to thank his fans for the Marvel opportunity and then said they think he's "Inhuman." Of course The Inhumans is a Marvel movie that has long been in development with very few updates of late. Marvel has many untitled movies coming in the next few years. Does Diesel's quote suggests The Inhumans is back on? Read more of the Vin Diesel Inhumans story below.
The Inhumans quote was posted, with a photo of Groot, on his Facebook over the weekend:
Vin and Marvel... you all made it happen! I get the strange feeling that Marvel thinks I'm Inhuman... Haha.
Oh Vin, you crazy cat you. Now, of course Groot isn't human, so maybe that's what he's referring to. But the specific use of the word "Inhuman," followed by the laugh is an obvious tease to mess with the fans and start chatter.
Last year, Diesel teased he was up for a 2017 Marvel movie based on a "Fresh IP." Plus, the Inhuman character Black Bolt doesn't speak. It's a role that would require Diesel's physicality, but not his voice. (So: the exact opposite of Groot.) That shines an interesting light on this new quote from Diesel via ComicBook:
When I first got the call from Kevin Feige, he prefaced the call by saying 'This is the strangest character Marvel has ever attempted.' He said 'Don't answer me now, but instead of making the fans wait until 2017, there's something that would be a brilliant idea, we think you could be the only person who could bring the emotion to this very challenging task. Don't answer me Vin, don't answer me, let me send over my conceptual art.
Which, of course, was Groot. But why mention 2017? Is he already cast in another movie? We know Marvel Studios has two untitled movies scheduled for 2017 and the new superhero team experiment worked pretty well this year. Maybe The Inhumans are next.
In conclusion, it's an interesting discussion. Could Diesel be teasing he's in an Inhumans movie? Yes. Would it make sense? Yes. Could he totally be screwing with us? Undoubtedly.  What are your thoughts?