Michael Fassbender Says 'Assassin's Creed' Aims To Respect The Games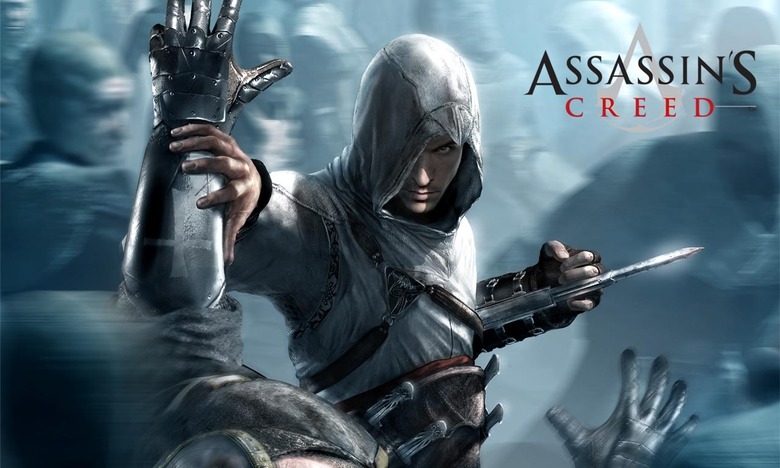 Video game movies get a bad rap, often for good reason, but there's reason to hope for the best with some of UbiSoft's upcoming projects. The game publisher has been directly involved with developing a whole slate of films based on its game titles, and hiring great talent to make the films a reality.
Assassin's Creed, for example, will star Michael Fassbender. The actor is also producing, and working with director Justin Kurzel, who directed Fassbender in Macbeth. It's been a while since we had any good report of progress on the film but Fassbender now says it is still moving forward, and that they have an intense desire to "respect the game."IGN talked to Fassbender, and brought up questions about whether he's still part of the project. He emphatically said that he continues to work on it.
I know, I love these rumors! It's fantastic. People talk about it, and they're hopefully interested. Nothing has changed, yeah. I'm still a part of Assassin's Creed, and we're working on the script as we speak. Actually, I'm going to go back and see the writers when I get back to Europe.
Fassbender says that the intent is to "respect the game," which is what we'd assume, given the involvement of UbiSoft in developing the film.
You know, we absolutely want to respect the game. There's so much cool stuff in the game that we're actually spoiled for choice in terms of what we can use and what we can't, but we also want to bring new elements to it and perhaps our own version of things that already exist in the game.
But we're definitely making a feature film, and we're approaching it as a feature film, as opposed to approaching it as a video game. But I love the world. I don't really play that many video games, but when I met up with the guys from Ubisoft and they started to explain this whole world and the idea of DNA memory — you know, I think it's a very feasible scientific theory. I just thought, "This is so rich," and about the possibility of it being this cinematic experience. So I'm really excited about it, and we're working very hard to make sure that we've got the best and most exciting, original package.
Scott Frank (The Wolverine) and then Adam Cooper and Bill Collage (Exodus: Gods and Kings) have done script rewrites based on the original draft by Michael Lesslie. Ubisoft Motion Pictures is co-producing the film with New Regency. Fox will distribute.
While Assassin's Creed is set for release on August 7, 2015, we're wondering how that target date can possibly be met. It's good that Fassbender is gung-ho about the film, but if they're still in the script phase there's not a lot of time to get an effects-heavy project done with less than a year before release. Presumably Fassbender will have to spend some of the next year working on the next X-Men film, and he also has Derek Cianfrance's Light Between Oceans to shoot.