Here's How Steven Spielberg's 'The BFG' Movie May Be Different From The Book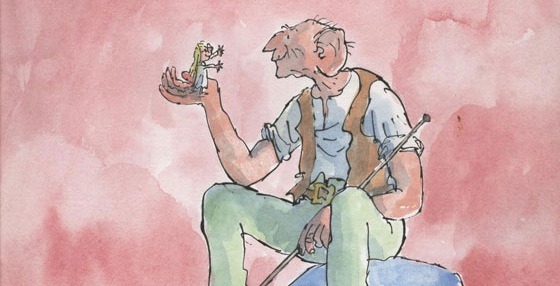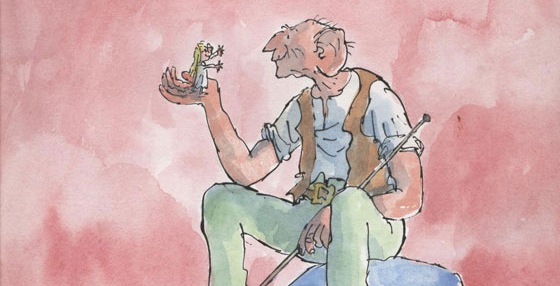 Roald Dahl fans the world over rejoiced to hear that Steven Spielberg had chosen a live-action adaptation of Dahl's The BFG as one of his next projects. But purists should be warned: It seems Spielberg plans on making a few changes from Dahl's beloved novel.
Hit the jump to find out how Spielberg's The BFG movie may be different.
The basic premise of The BFG will remain the same as that of the book. The protagonist is a little girl named Sophie, who befriends a Big Friendly Giant (BFG for short). Her new pal differs from others of his kind in that he doesn't eat kids. Together, Sophie, the BFG, and the Queen of England deal with the threat of other giants.
However, Film Divider has heard from its sources that this version of Sophie will be tucked away at a fancy boarding school, not stuck in a crappy orphanage. In addition, several new characters will be introduced, including a new (presumably human) BFF for Sophie and two scientists who remain skeptical about the existence of giants.
The film is still in the early stages so it's possible these elements could still change — or that he could change a few other things as well. But the alterations listed above don't sound so bad. It's pretty typical for adaptations of kids' books to add some padding in the form of new subplots and characters, since the source material tends to be pretty thin.
In recent years, we've seen similar approaches taken with mixed results in The Lorax, Where the Wild Things Are, Cloudy With a Chance of Meatballs, and the upcoming Alexander and the Terrible, Horrible, No Good, Very Bad Day. True, Dahl's The BFG isn't a picture book like those were, but at 200 kid-friendly pages it's not exactly packed either. It could probably withstand a few carefully thought-out additions.
Casting for The BFG has not yet begun, and Spielberg has some time still to get the pieces together. His next movie will be an untitled Cold War thriller with Tom Hanks, due out October 16, 2015. The BFG will follow shortly afterward, with a release date of July 1, 2016.