'Book Of Life' Trailer #2: He's Just A Friend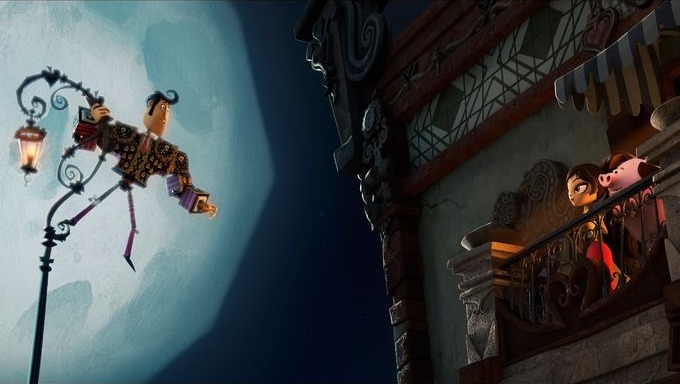 Following her latest out-of-this-world role in Guardians of the Galaxy, Zoe Saldana is allowed to get a little more grounded in the new Book of Life trailer. But just a little.
The Guillermo del Toro-produced epic starts out in our world, but then spills over into the land of the dead and the land of the forgotten. At the center of the tale is Manolo (Diego Luna), a young man who harbors dreams of becoming a musician.
Saldana plays Maria, the object of Manolo's affections, and Channing Tatum rounds out the lead cast as Joaquin, Manolo's friend and rival. Ice Cube and Christina Applegate also star. Watch the new Book of Life trailer after the jump.
While Book of Life takes on some heavier themes, it also isn't afraid to get a little bit silly. Case in point: It ends with a very goofy rendition of "Just a Friend" that unfortunately gets cut short.
But the good news is, we have a much longer rendition of the song from San Diego Comic-Con. Biz Markie came right out on stage to perform, enlisting Tatum as a sort of improvised backup dancer. Watch the adorable show below.
Good luck beating that, Manolo. The Book of Life opens October 17.
From producer Guillermo del Toro and director Jorge Gutierrez comes an animated comedy with a unique visual style. THE BOOK OF LIFE is the journey of Manolo, a young man who is torn between fulfilling the expectations of his family and following his heart. Before choosing which path to follow, he embarks on an incredible adventure that spans three fantastical worlds where he must face his greatest fears. Rich with a fresh take on pop music favorites, THE BOOK OF LIFE encourages us to celebrate the past while looking forward to the future.