This Week In Trailers: Goodbye To Language, Head First: The Marty Livewire Story, The Broken Legacy, Here Comes The Night, The Green Prince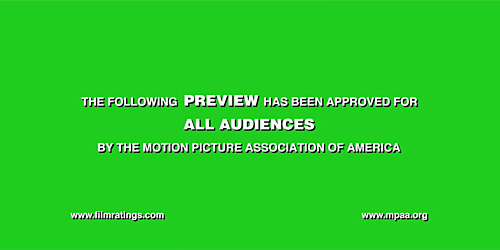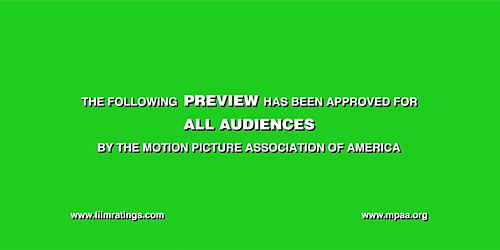 Trailers are an under-appreciated art form insofar that many times they're seen as vehicles for showing footage, explaining films away, or showing their hand about what moviegoers can expect. Foreign, domestic, independent, big budget: What better way to hone your skills as a thoughtful moviegoer than by deconstructing these little pieces of advertising? This week we dip our toe in the Israeli/Palestinian situation, see if a faux doc is worth your time, go on a head case with a first time director, see what Jean-Luc Godard is up to these days (nudity, apparently) and follow one dude on a magical night of shenanigans.
Goodbye to Language Trailer (NSFW)
Jean-Luc Godard's latest is a beast unto itself.
It describes itself thusly:
The idea is simple: A married woman and a single man meet. They love, they argue, fists fly. A dog strays between town and country. The seasons pass. The man and woman meet again. The dog finds itself between them. The other is in one, the one is in the other and they are three. The former husband shatters everything. A second film begins: the same as the first, and yet not. From the human race we pass to metaphor. This ends in barking and a baby's cries. In the meantime, we will have seen people talking of the demise of the dollar, of truth in mathematics and of the death of a robin.
I realize its contents are heady and even strays into that dark territory where many 1st year art students who are really "deep" will never ascend out of but there are glimmers that this will actually reveal something resonant about our own humanity. It's a daring trailer, to be sure, but its disparate elements somehow genuinely are effective at establishing its style and contents.
The Green Prince Trailer
How timely.
This documentary is coming to us by way of the producers of Man on Wire, One Day in September and Searching for Sugar Man so the implied bench strength of the people behind the scene already gets my attention. The subject matter couldn't be more coincidental, realizing that the fresh round of armed confrontations between the Israelis and Palestinians is happening as we speak. For a moment we're compartmentalizing that issue as we
Director Nadav Schirman does something interesting here and that's to ratchet this tale of someone who flips for the other side into something compelling. Regardless of the political leanings one might have there is a fundamental pull this trailer has because it deals head-on with the emotions involved with this man who was willing to do what he could to do what he must. It's easily one of the better ways to frame high tension is to provide a little levity which another one of our subjects provides by, again, not putting himself in context of the conflict but what these things meant to him as a person, a human being.
Here Comes the Night Trailer
Peter Shanel and Peter Kline just give us moments and that's OK.
What these co-directors have done is strip anything that would help tell a straight forward story and, instead, only gives us moments between two dudes. It looks like one of those compressed films where the character's arc happens in a very short amount of time but I love filmmakers who want to give this brand of storytelling a shot if only to see if we believe where our man Friday ends up at the end of this emotional tunnel. Whether we believe that all of the outrageousness that we see in the trailer could actually happen I nonetheless appreciate how we sweep into one moment and out of the next, gliding through life.
The Broken Legacy Trailer
Miguel Garzón Martínez has a story to tell.
The first of our two micro budget films that I wanted to share this week, the director explains this as drama/romance, "follows the story of Steven, a shy screenwriter that is lost in life, as he spends one month at a research facility to voluntarily test a new drug. In there, he will recruit the help of an egotistic philosopher in order to attract the girl of his dreams." Full on high concept, which is ambitious when you see the finished product. I can appreciate the production values but what I really like here is how we don't get the hero's story. We hear from someone on the perimeter of that story while we take in the little bits that occur throughout the film. You can nitpick all you choose about what seems flimsy but there does seem to be something worth telling, worth exploring here, that I found ambitious for a director making his feature debut.
Head First: The Marty Livewire Story Trailer
About three years ago I supported a project a long time ago on Kickstarter that was about a jazz legend that never existed.
I thought it was funny.
This, too, has its moments and is the other micro budget films I came across this week that I wanted to share. Director Dustin Svehlak decides to focus his energies on a skating legend that doesn't exist but it makes for some amusing moments. Now, the movie is still in production, and it might be premature to delve too deep into its contents but I thought the moments with others around Marty are the real gem worth spending time with. I damn near feel sorry for Marty but if you made a whole film of people talking ABOUT the legend that was Marty Livewire I think there's some gold in them thar hills.
Nota bene: If you have any suggestions of trailers to possibly be included in this column, even have a trailer of your own to pitch, please let me know by sending me a note at Christopher_Stipp@yahoo.com or look me up via Twitter at @Stipp
In case you missed them, here are the other trailers we covered at /Film this week: