'Arrested Development' Season 5 Is "Just A Matter Of When," Says Netflix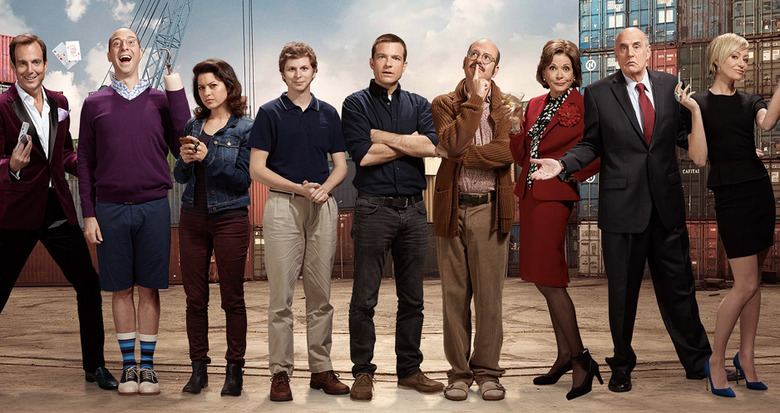 Get ready for another Bluth family reunion. Arrested Development Season 5 is coming, according to Netflix chief content officer Ted Sarandos — it's a question of when, not if. As in, when they're able to wrangle the cast back together. Hit the jump to read his comments.
As Arrested Development fans know, that was a major issue with Season 4 as well. The show tried its best to work around its scheduling limitations, splintering characters off into isolated subplots or using green screen to stitch together interactions.
But to many viewers' disappointment, the seams still showed. Even Sarandos acknowledges it's "a fair criticism" to point out "that the cast didn't appear on screen often enough together" in Season 4.
Of course, getting the actors all in one place, all at the same time, is much easier said than done. And that probably helps explain why we're still waiting on Arrested Development Season 5, even as most other Netflix series put out a new season each year.
It's not like Netflix and show creator Mitch Hurwitz haven't been thinking about it. The streaming service entered talks to make Arrested Development Season 5 shortly after Season 4 hit, and Hurwitz has continually insisted that the Bluths will "definitely" return.
While we wait for Season 5, though, Hurwitz may have other plans in mind. The showrunner has said that he wants to make an Arrested Development movie before he makes another season, in part because it's more "doable" to round everyone up for a monthlong movie shoot.
Either way, it's likely to be a year or more until we get to revisit the Bluth frozen banana stand. But hey, we waited seven years for Season 4. What's a few more for Season 5?