Disney CEO Says 'Star Wars' Theme Park Details Coming In 2015 [UPDATED]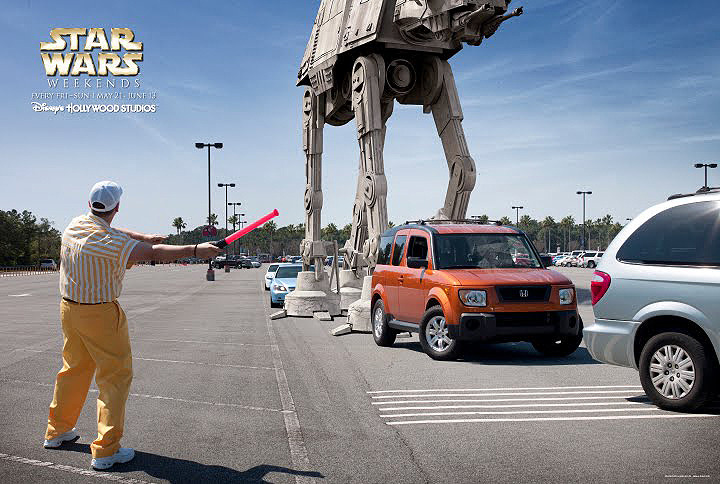 Years have passed since Disney purchased Lucasfilm but it seems like 2015 is really going to be when things start paying off. Not only will 2015 bring the release of the first new Star Wars movie in a decade, it'll bring the first official news of Star Wars integration into Disney theme parks. Disney CEO Bob Iger didn't elaborate much, but said in a recent shareholder's call that plans have begun and will be officially announced next year.
Ben Fritz of the Wall Street Journal was live tweeting the Disney Shareholers call and posted this.
Disney working on designs for a "far greater Star Wars presence in our parks," says Bob Iger. Details coming next year.

— Ben Fritz (@benfritz) August 5, 2014
The Star Wars presence in the parks already includes the newly renovated Star Tours: The Adventures Continue, merchandise all over the parks, and Star Wars Weekends at Walt Disney World in May and June. What's unclear about Iger's statement is if 2015 will bring the actual integration or just the plans for that integration. Most likely, the latter, because Disney takes lots and lots of time to develop new theme park attractions. If plans were announced next year – say at Star Wars Celebration or the D23 Expo – any kind of ride or land isn't likely be open until 2018 or so.
Rumors on what a Star Wars expansion to Disney theme parks have been running rampant for years. You can read a bunch of details here, here and here.
UPDATE: Variety added some more info which clarifies some of Iger's statements and confirms the above assumption. They said that "the first look at new attractions based on the sci-fi franchise...will be revealed next year." They also added this quote from Iger: "When we grow 'Star Wars" presence, which we will do significantly, you will see better bets being made that will pay off for us than were made in the past."