'X-Men: Days Of Future Past' Extended Edition Could Be Out In 2015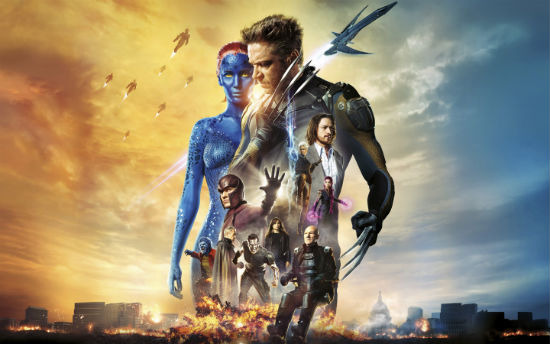 Before Bryan Singer's X-Men: Days of Future Past was released and became one of the biggest films of the summer, there was lots of talk about what we wouldn't see. Scenes with Anna Paquin as Rogue, in particular, were famously cut. But if the film's $750 million worldwide gross has anything to say, maybe that was the right decision. Still, fans enjoy seeing more from films they love and it seems like 20th Century Fox is happy to oblige.
A few weeks ago, producer Lauren Shuler Donner hinted on Twitter about an extended edition of the movie. Now one of Fox's executives has suggested it'll be out next year. Check out Days of Future Past extended edition tweets below.
Here are the tweets in question, via Comic Book Movie. One from June, the other from this weekend.
@SheenaTylor2 @BryanSinger @Kinberg @ShuDonner @20thcenturyfox yes ! Coming later this year.

— Lauren Shuler Donner (@ShuDonner) June 26, 2014
@ConnorBlackburn @DOFPXmen theatrical. Extended is coming next year.

— James Finn (@FinnJ) August 3, 2014
Finn is the Executive Vice President of Marketing Communications at Fox. I followed up with him, but with nothing officially announced, there was no further elaboration outside of this cryptic tweet.
With X-Men: Days of Future Past hitting Blu-ray on October 14, you'd have to imagine Fox is going to try and pull a Peter Jackson here. Release the original, theatrical version of the movie for the holidays, then wait a few months and release a second disc with all the new footage. The question becomes, how much longer will this edition be? 5 minutes? 50 minutes? Probably somewhere in the middle.
For much, much more on X-Men: Days of Future Past, visit our archives. We've got videos, interviews and much much more.