'Pride And Prejudice And Zombies' Still On, Sam Riley To Play Mr. Darcy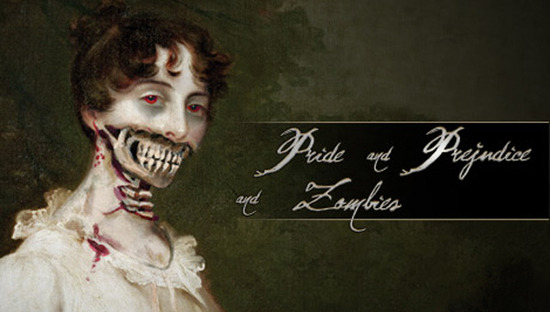 The big-screen adaptation of Seth Grahame-Smith's Pride and Prejudice and Zombies is still shuffling along somehow. The latest word is that Lily James has replaced Lily Collins in the lead role of Elizabeth Bennet, while Sam Riley will play Mr. Darcy.
Bella Heathcote and Jack Huston are also expected to join. As we reported back in February, Burr Steers (Igby Goes Down) is directing. Hit the jump for the latest details on the parody project that just won't die.
For a while it looked like turning down Pride and Prejudice and Zombies was an A-list actress rite of passage. But now the project is coming together with an interesting cast of up-and-coming young stars, instead of established ones.
James is known for her work on Downton Abbey and recently wrapped Disney's Cinderella. Heathcote was last seen in Tim Burton's Dark Shadows. Riley had a notable supporting role in this summer's Maleficent, and led the recent adaptation of Jack Kerouac's On the Road. Huston recently came off of American Hustle and HBO's Boardwalk Empire.
Like the title suggests, Pride and Prejudice and Zombies adds an undead element to the genteel world depicted by Jane Austen in her 1813 novel. In this version, Elizabeth and Mr. Darcy are as preoccupied with fighting monsters as they are with battling each other.
The movie version of Pride and Prejudice and Zombies has been in development since even before the book was published in 2009. However, it's been plagued by an inability to hold onto a star or director. Several potential helmers and actresses have come and gone including David O. Russell and Natalie Portman.
Both Russell and Portman are still involved with the film in a way. Russell wrote the screenplay (which has since been worked over by Steers), and Portman is one of the producers. No release date has been set, but Cross Creek Pictures is expected to give Pride and Prejudice and Zombies a wide release in the U.S.