Oscar Isaac Joins HBO's 'Show Me A Hero', From 'The Wire' Creator David Simon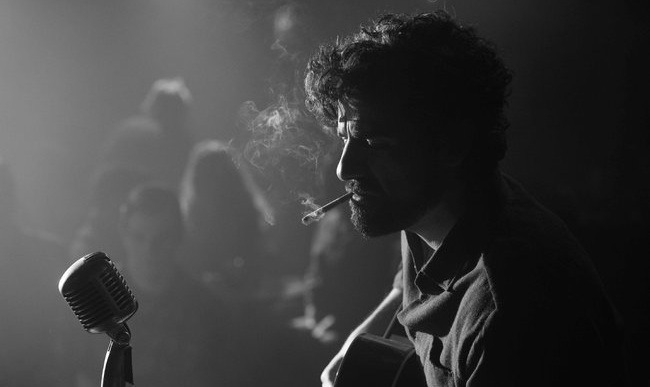 The roles keep rolling in for Oscar Isaac. The Star Wars Episode VII actor has been set to star in HBO's Show Me a Hero, from The Wire creator David Simon. Catherine Keener also boards the civil rights drama, based on the nonfiction book by Lisa Belkin. Hit the jump for more details.
Show Me a Hero unfolds in the city of Yonkers, just outside New York, in the 1980s and 1990s. At the center of the story is a young mayor who's faced with a federal court order that requires him to build a number of low-income housing units within some of the white areas in his town.
His attempt to do so proves to have major consequences, paralyzing the entire municipal government and tearing the city apart. Ultimately, it also destroys him and his political career. Simon writes on his personal website that Show Me a Hero "will explore notions of home, race and community through the lives of elected officials, bureaucrats, activists and ordinary citizens."
Isaac will play the mayor, named Nick Wasicsko. Keener has been cast as Mary Dorman, a homeowner in East Yonkers who has an epiphany during the battle over low-income housing. Paul Haggis is set to direct the pilot.
Simon has kept busy since the end of The Wire, producing and writing the miniseries Generation Kill and co-creating the drama Treme. Both projects aired on HBO, like The Wire before it.
Isaac has been working steadily for about a decade but it was last year's Inside Llewyn Davis that really served as his big breakthrough. He's poised to blow up huge next year once Star Wars Episode VII opens. Show Me a Hero will be his first regular TV gig.
Keener continues to pop up all over the place, in all kinds of films. Her most recent projects include Jackass Presents: Bad Grandpa .5, Begin Again, Captain Phillips, Enough Said, and The Croods. She also appeared in a TV pilot from Charlie Kaufman that FX ultimately turned down.