'The Jungle Book' Adds Christopher Walken And Giancarlo Esposito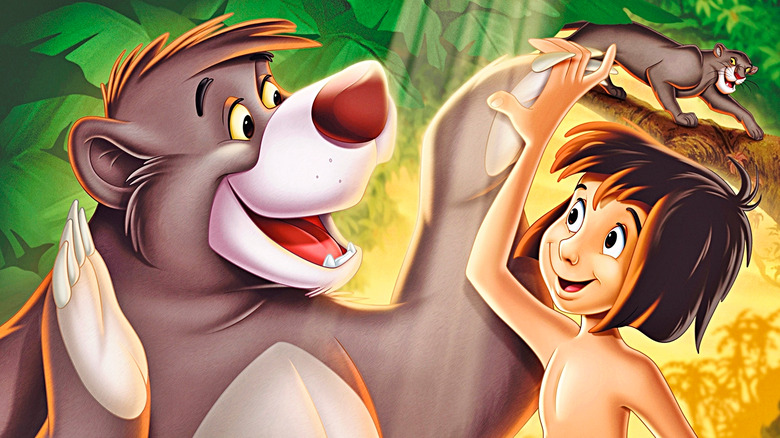 Jon Favreau is filling his jungle with the best of the best. He's currently casting a new, live action take on The Jungle Book and just added Christopher Walken and Giancarlo Esposito to the cast. That cast already includes Oscar winners Ben Kingsley and Lupita Nyong'o alongside popular actors Idris Elba and Scarlett Johansson. They'll all provide voices as Mowgli (newcover Neel Sethi) grows up among the animals in the jungle. Read more about The Jungle Book cast, including their roles, below.
Here's the press release about the new additions to the cast:
Two more actors are on board as the voice cast for Disney's The Jungle Book takes shape. Academy Award winner Christopher Walken will take on the role of King Louie, the ruler of a troop of monkeys and apes, while Giancarlo Esposito (Critics Choice Award winner and Emmy nominee for Breaking Bad) will voice Akela, the leader of the wolf pack.
Walken and Esposito join Academy Award winner Ben Kingsley as Bagheera, Academy Award winner Lupita Nyong'o as Raksha, Golden Globe winner Idris Elba as Shere Khan, and Scarlett Johansson as Kaa. The Jungle Book also marks the debut of newcomer Neel Sethi as Mowgli, who will be the only actor to physically appear on screen.
The Jungle Book is a combination of live-action and animation, directed by Jon Favreau from a script by Justin Marks. The film will be released in 3D and arrives in theaters on October 9, 2015.
Here's my biggest question about Jon Favreau's The Jungle Book. When they say "a combination of live-action and animation," they must mean computer animation, right? Imagine it was actual animation, like Who Framed Roger Rabbit? That would be amazing  but I don't think it's possible with the tight turnaround here (with animation, 15 months is the blink of an eye). Plus, Disney surely couldn't top the iconic animation of the 1967 film. The question then becomes, just how realistic will the CG animals be?
Leave your thoughts below.