The Maze Runner Sequel The Scorch Trials Concept Art Revealed [Comic Con 2014]
We may receive a commission on purchases made from links.
Earlier today we ran early reactions from the first screening of The Maze Runner, all of which were overwhelmingly positive. At today's 20th Century Fox panel Wes Ball talked about wanting to make a sequel and continue the story of The Maze Runner book adaptations on the big screen. That of course all depends on how well the film does when it hits theaters on September 19th, 2014. But if all goes as planned, Ball says they want to start shooting on the followup in Fall 2014. He even released the first piece of concept art from the potential sequel. Hit the jump to check out The Maze Runner sequel concept art which was revealed in Hall H.
The Maze Runner is the first book in a young-adult post-apocalyptic science fiction trilogy of books by James Dashner. The story follows a group of teenagers who are stuck in the Glade, a living space that lies in the middle of a maze. This maze opens up during the daytime and closes at night, and the walls periodically shift into new configurations. The first "glader" emerged into the Glade and maze three years ago, and a new glader has appeared once a month since then.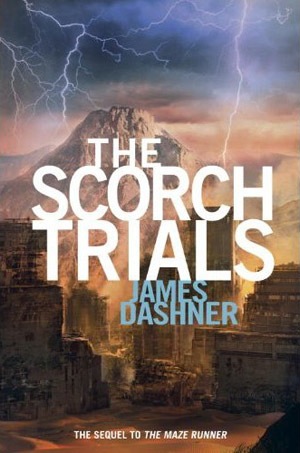 The novel spawned two sequels: The Scorch Trials and The Death Cure. Here is the official plot description from the book cover:
Solving the Maze was supposed to be the end. Thomas was sure that escape from the Maze would mean freedom for him and the Gladers. But WICKED isn't done yet. Phase Two has just begun. The Scorch. There are no rules. There is no help. You either make it or you die. The Gladers have two weeks to cross through the Scorch—the most burned-out section of the world. And WICKED has made sure to adjust the variables and stack the odds against them. Friendships will be tested. Loyalties will be broken. All bets are off. There are others now. Their survival depends on the Gladers' destruction—and they're determined to survive.
You can buy the book on Amazon.