Mad Max: Fury Road Poster: "What A Lovely Day"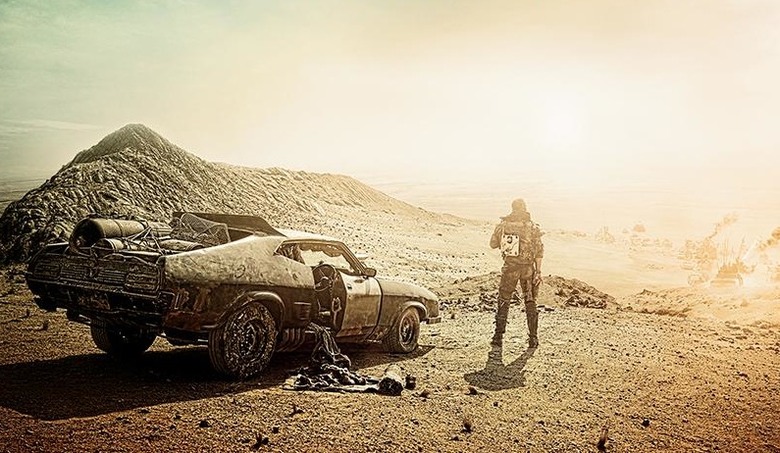 Warner Bros has released a new Mad Max: Fury Road poster just in time for 2014 San Diego Comic Con International. The Fury Road panel happens on Saturday in Hall H at 10am giving fans a preview of the latest installment in George Miller's Mad Max series. The poster features Tom Hardy as the titular character peering out at the post apocalyptic desert wasteland. Hit the jump to see the whole Mad Max: Fury Road poster.
Mad Max: Fury Road Poster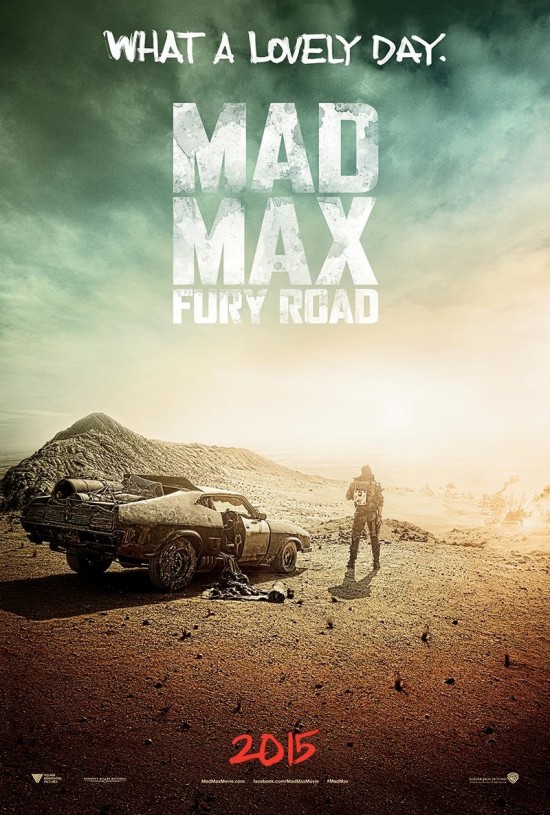 Here is the official plot description for Mad Max: Fury Road:
"Mad Max: Fury Road"–the fourth in the franchise's history–stars Tom Hardy ("The Dark Knight Rises") in the title role of Max Rockatansky, alongside Oscar(R) winner Charlize Theron ("Monster", "Prometheus") as Imperator Furiosa.According to Miller, "Mad Max is caught up with a group of people fleeing across the Wasteland in a War Rig driven by the Imperator Furiosa. This movie is an account of the Road War which follows. It is based on the Word Burgers of the History Men and eyewitness accounts of those who survived.""Mad Max: Fury Road" also stars Nicholas Hoult ("X-Men: First Class") as Nux; Hugh Keays-Byrne ("Mad Max," "Sleeping Beauty") as Immortan Joe; and Nathan Jones ("Conan the Barbarian") as Rictus Erectus. Collectively known as The Wives, Zoe Kravitz ("X-Men: First Class") plays Toast, Riley Keough ("Magic Mike") is Capable, and Rosie Huntington-Whiteley ("Transformers: Dark of the Moon") is Splendid. They are joined by supermodel Abbey Lee Kershaw as The Dag and Courtney Eaton as Fragile, both of whom are making their big screen debuts. Also featured in the movie are Josh Helman as Slit, Jennifer Hagan as Miss Giddy, and singer/songwriter/performer iOTA as Coma-Doof Warrior.Mad Max: Fury Road is set to hit theaters on May 15th, 2015.