'xXx 3' Is Definitely Happening, Will Shoot In Asia, Says Vin Diesel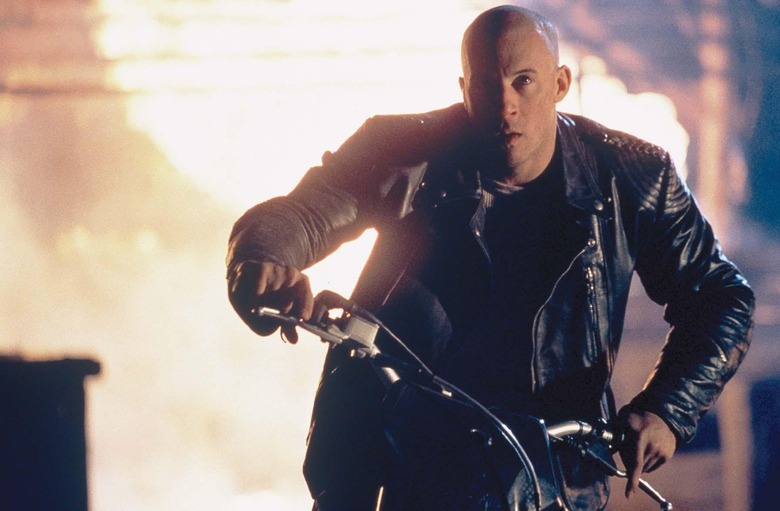 There's been a lot of talk about a third xXx movie over the years, and now it's finally becoming a reality. Vin Diesel has confirmed that he will star in the next installment of the action franchise, with shooting slated to begin in the Philippines in the near future. Hit the jump to read his comments.
The original xXx came out in 2002 and was a hit at the box office, if not with critics. A sequel was greenlit. However, Diesel couldn't (or wouldn't) reprise his role, so Ice Cube took over for 2005's xXx: State of the Union.
The character switch was explained away in a short film set between the first and second films and released as a DVD extra with the first film. It was titled The Final Chapter: The Death of Xander Cage, so you can guess what happened in it.
Nevertheless, around 2008 Diesel entered talks to re-enter the series with a film tentatively titled xXx: The Return of Xander Cage. It eventually stalled, but then in 2013 Diesel hinted that the project was back on again. Earlier this year, he informed his fans that a new script was on the way.
xXx 3 still seems to be in the early stages, but if Diesel sounds that confident about the shooting location it must be making some genuine progress. Even so, it'll be be some time before xXx 3 actually shoots.
In the same interview, Diesel also verified that he'd be shooting The Last Witch Hunter next, and then Kojak after that. On top of all that, he's still trying to get a biopic of Carthaginian military commander Hannibal off the ground. xXx 3 may be moving forward, but it can only go so fast.